Installation of Zoho SalesIQ in Magento Version 1.x through plugin
First, download the Magento version 1.x Zip file from here.
Then, extract the Zip file and paste it in your root directory.
Log into your Magento admin page.
Click on the "System" tab then select " Configuration" from the drop down.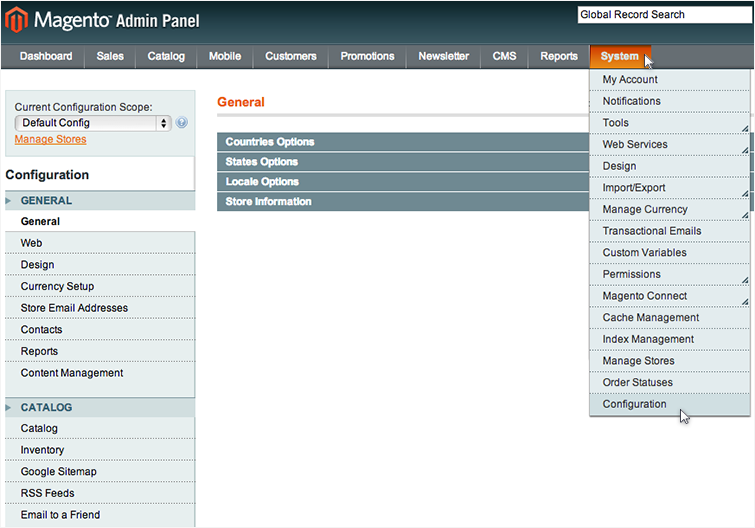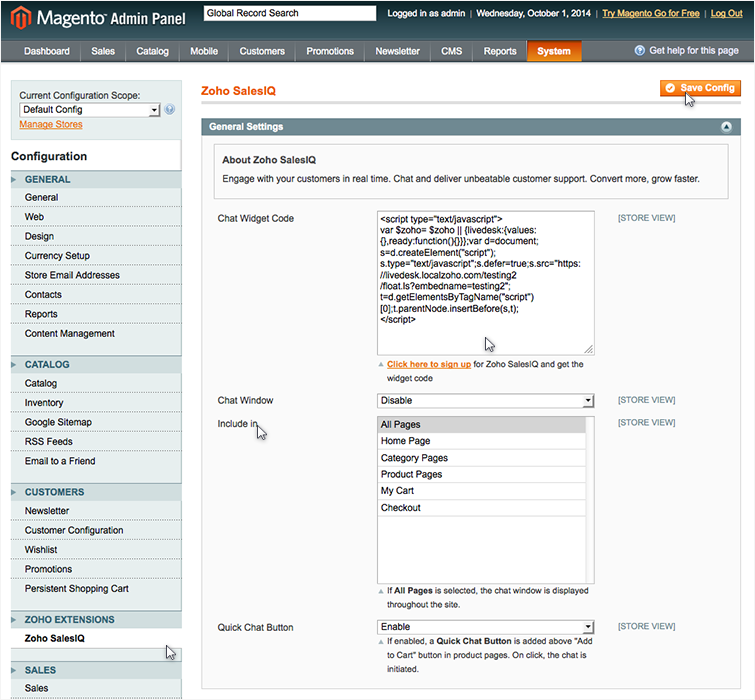 Chat window – This configuration allows you to handle the visibility of chat bubble in your Magento store.
Include in – Select the pages, which you would like to display the chat window. If All Pages is selected, the chat window is displayed throughout the site.
Quick Chat Button - If enabled, a Quick Chat Button is added above "Add to Cart" button in product pages.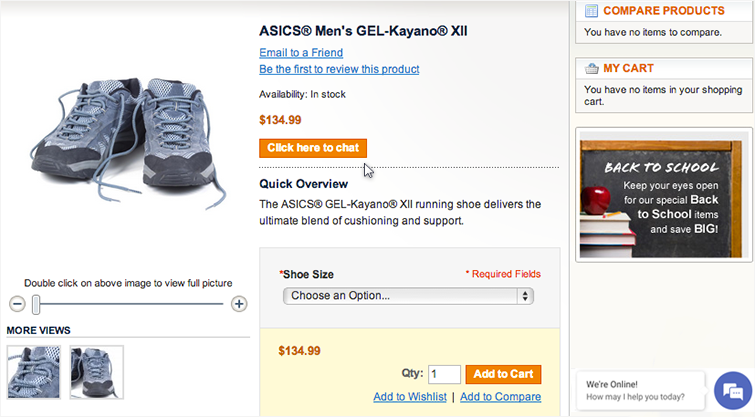 Magento Installation through admin page
Log on to your admin panel.
Click at "System" then select "Configuration" from the drop down.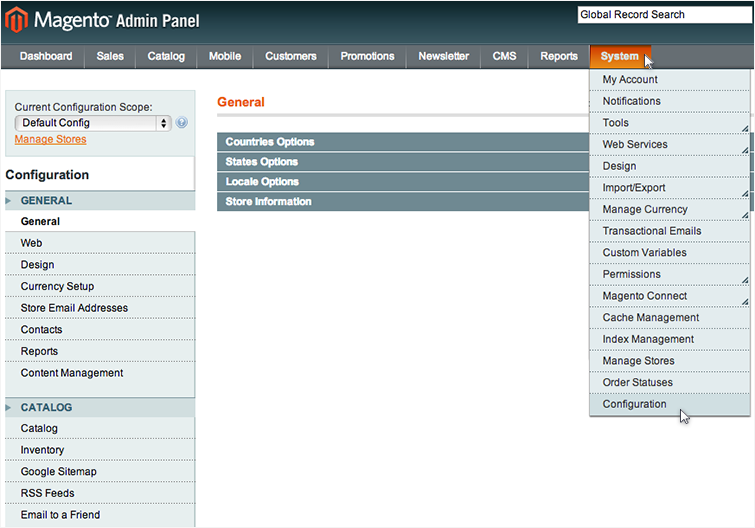 Go to "General" in the left side bar below "Configuration" and click at "Design"
On the "Design" section, click over the "Footer".
Paste your Zoho SalesIQ code inside "Miscellaneous HTML" box and click "save config"