Live Chat and Visitor Tracking software for ProProfs (HelpIQ)
Installing SalesIQ on your blog enables you to connect with your customers instantly. Also, proactively reach out to prospects and answer their queries in real time through Zoho SalesIQ.
Adding Zoho SalesIQ to ProProfs
Log in to your ProProfs administrator account, select "Settings" tab and choose the "Configure and Brands" option.
Choose your site.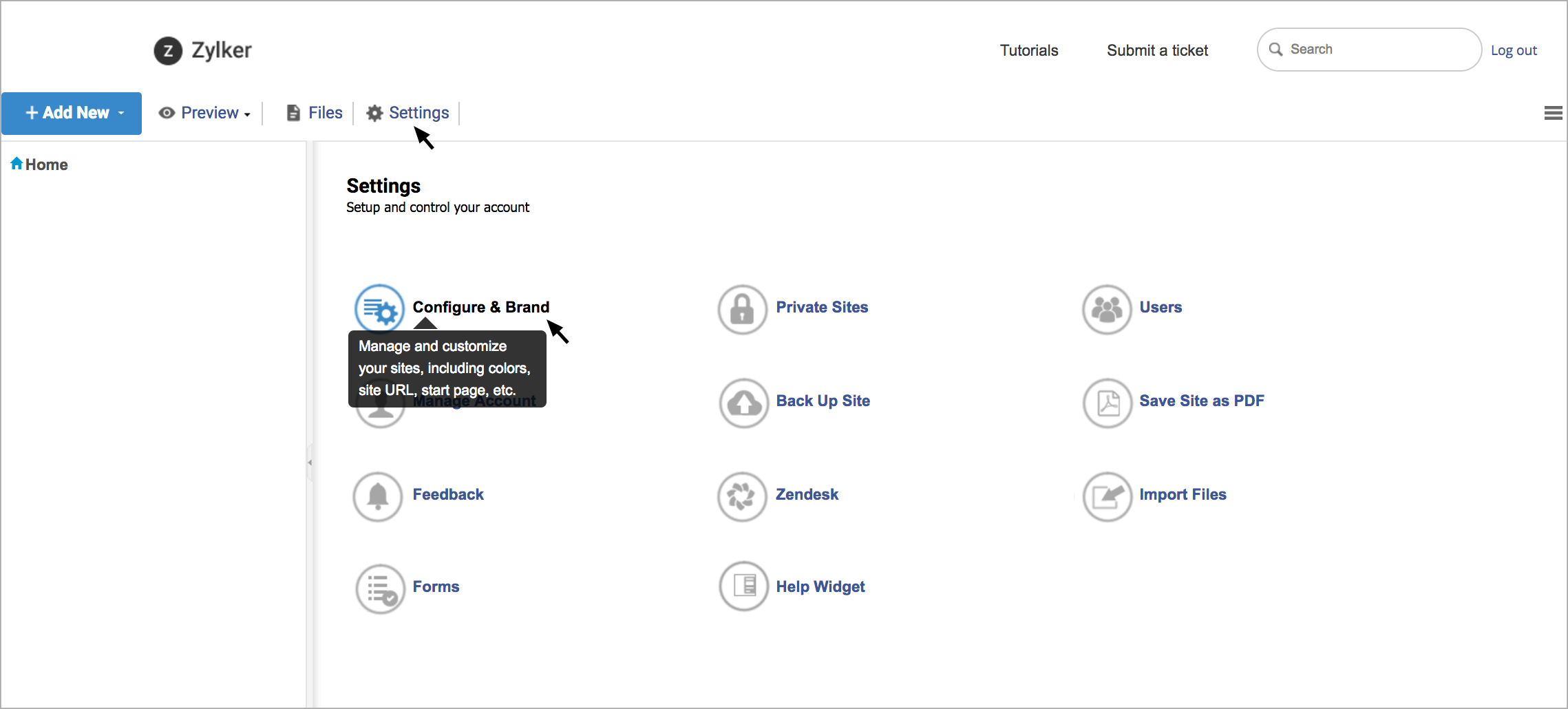 Go to the "Integrations" tab.
Scroll down to the section used for "Add chat and other third party integrations".
Paste your Zoho SalesIQ code in the "head" tag section and hit "Save" on the bottom of the page.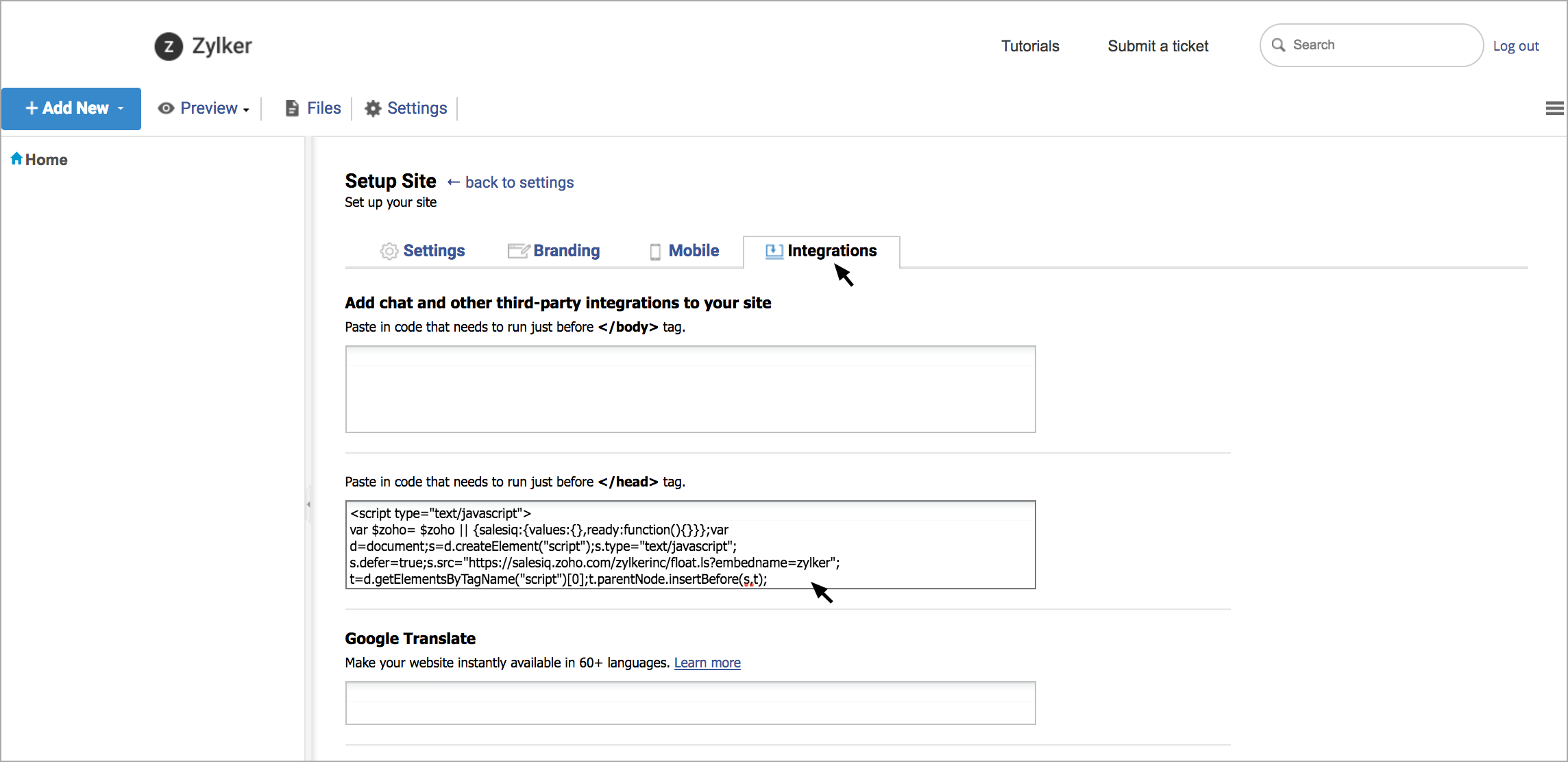 Getting Zoho SalesIQ Code Snippet
Login to your Zoho SalesIQ Operator console.
Navigate to Settings -> Websites, click on the name of the website you are attempting to include in a page.
Select Live Chat. In the Installation section, click Copy this code to copy the code snippet.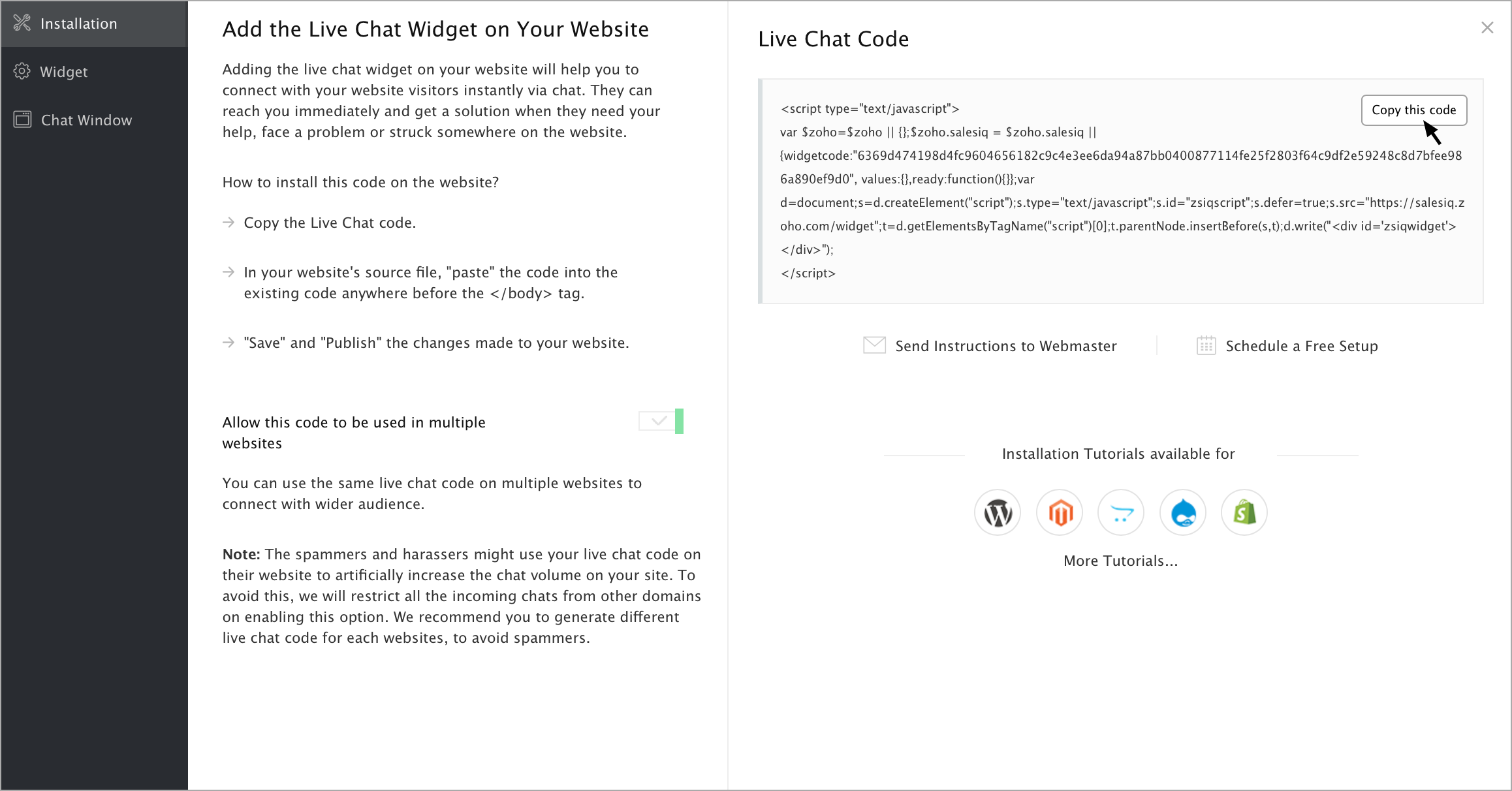 Note: To receive live chat notifications you should be logged in to https://www.zoho.com/salesiq/