Live Chat and Visitor Tracking Software for EKMPowershop
Zoho SalesIQ will help you to reach out to store visitors, track your visitors and support your customers efficiently through live chat. 
Configuring Zoho SalesIQ to your EKMpowershop.
Log into your EKMpowershop administration area.
Go to Design and click "Edit in Custom mode" then select "confirm".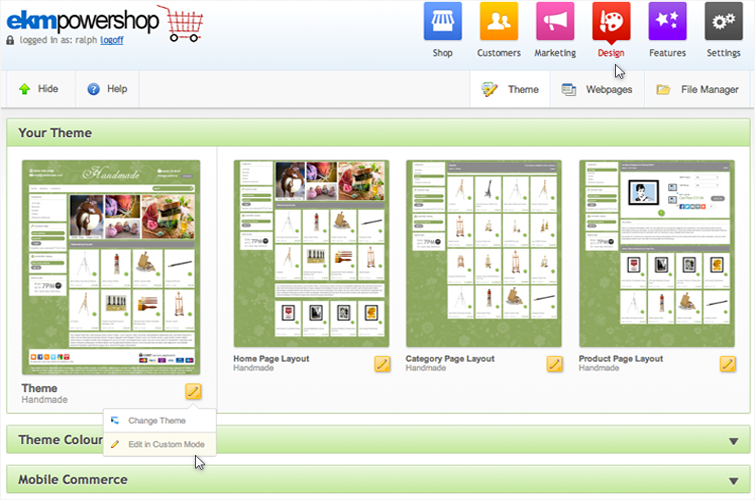 Scroll to the bottom of the editor panel and paste Zoho SalesIQ Javascript code between the body tags. Then click "Save Changes".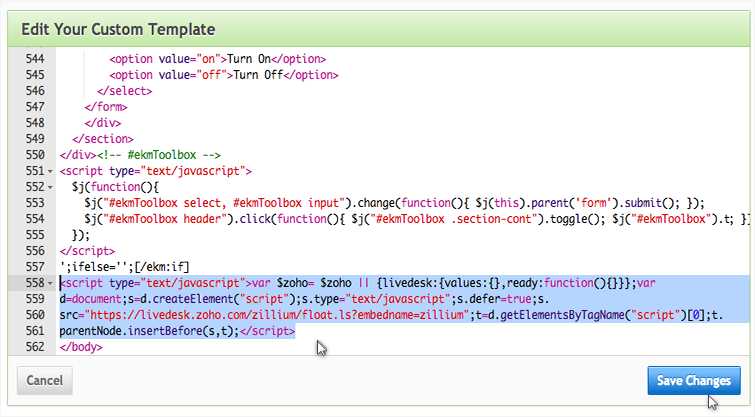 Getting Zoho SalesIQ Code Snippet
Login to your Zoho SalesIQ Operator console.
Click "Settings".
In the "Web Embed" section, click on the name of the Embed you are attempting to include in a page.
Scroll down to the "Button Appearance" section and choose "Float window".
Select the code snippet below and copy.
Note: To receive live chat notifications you should be logged in to https://www.zoho.com/salesiq/