How do I set a time frame to refresh the existing Clearbit data in Zoho SalesIQ?
In Settings -> Integrations -> Clearbit - Reveal, scroll down until last.
In Advanced Configuration, choose the frequency you would like to set to refresh the data (Weekly, every 30 days, every 90 days.)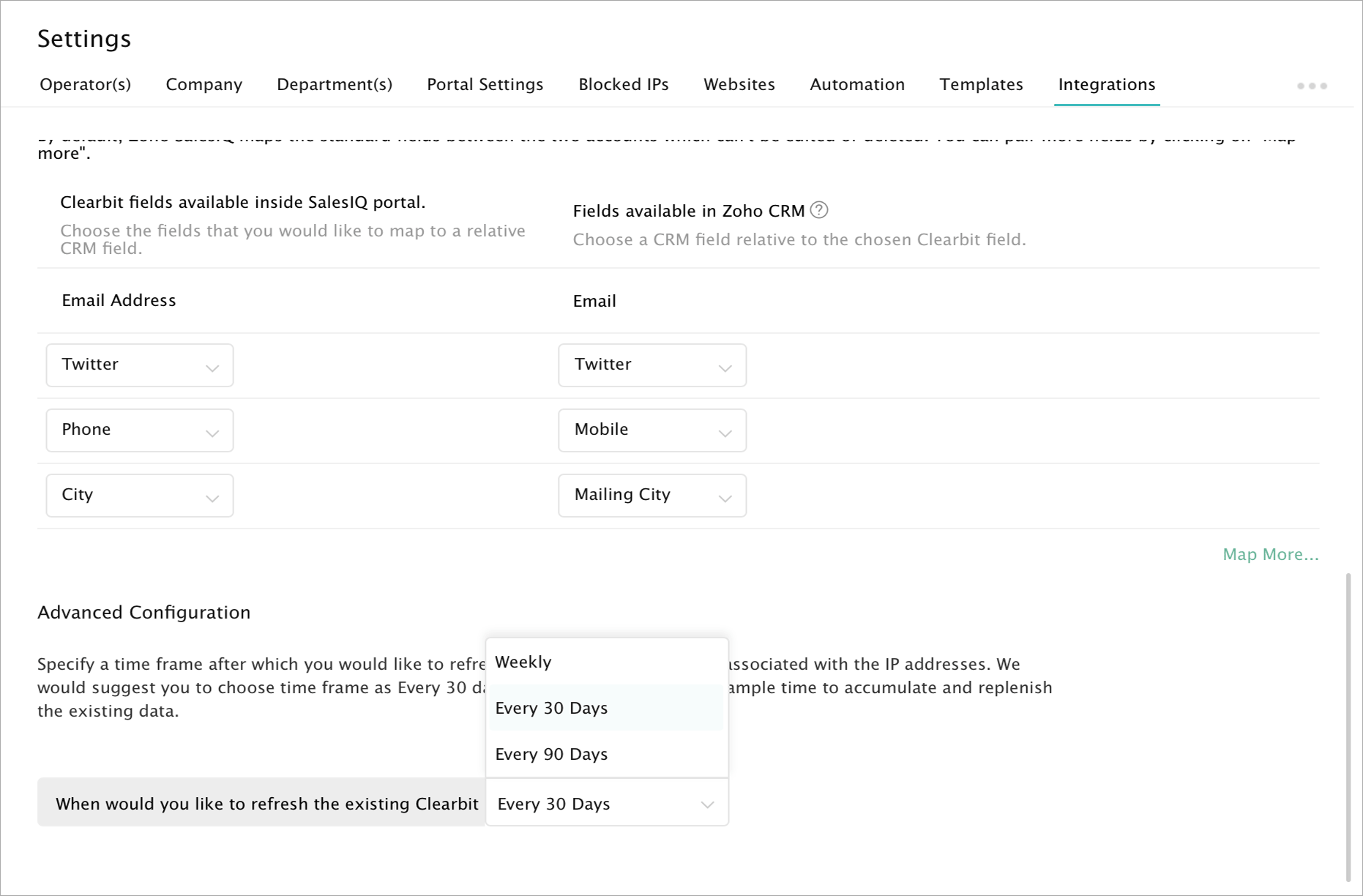 Note:
We would recommend you to set the refresh period as 30 days.
If the company/visitor data is edited/deleted in Clearbit it will reflect in Zoho SalesIQ while refreshing.
If the data is deleted in clearbit, then the existing data will appear only in the visitor history section until the next visit of the visitor.