How do I prioritize visitors based on the Clearbit info?
You can prioritize and filter the website visitors based on the Clearbit company information in the visitor tracking screen.
In the Visitors Online tab, click Customize, which you can find in the top right corner of the window.
Select and click on the ring you would like to change the condition and criteria.
Now, choose a criteria between Clearbit company and Clearbit visitors.
Then, choose an action for the criteria.
Choose a pre-defined condition for the same.
Then, select the value for the condition set.
After setting a rule for the specific ring, click Done that appears above the rule to save.
Finally, click Apply.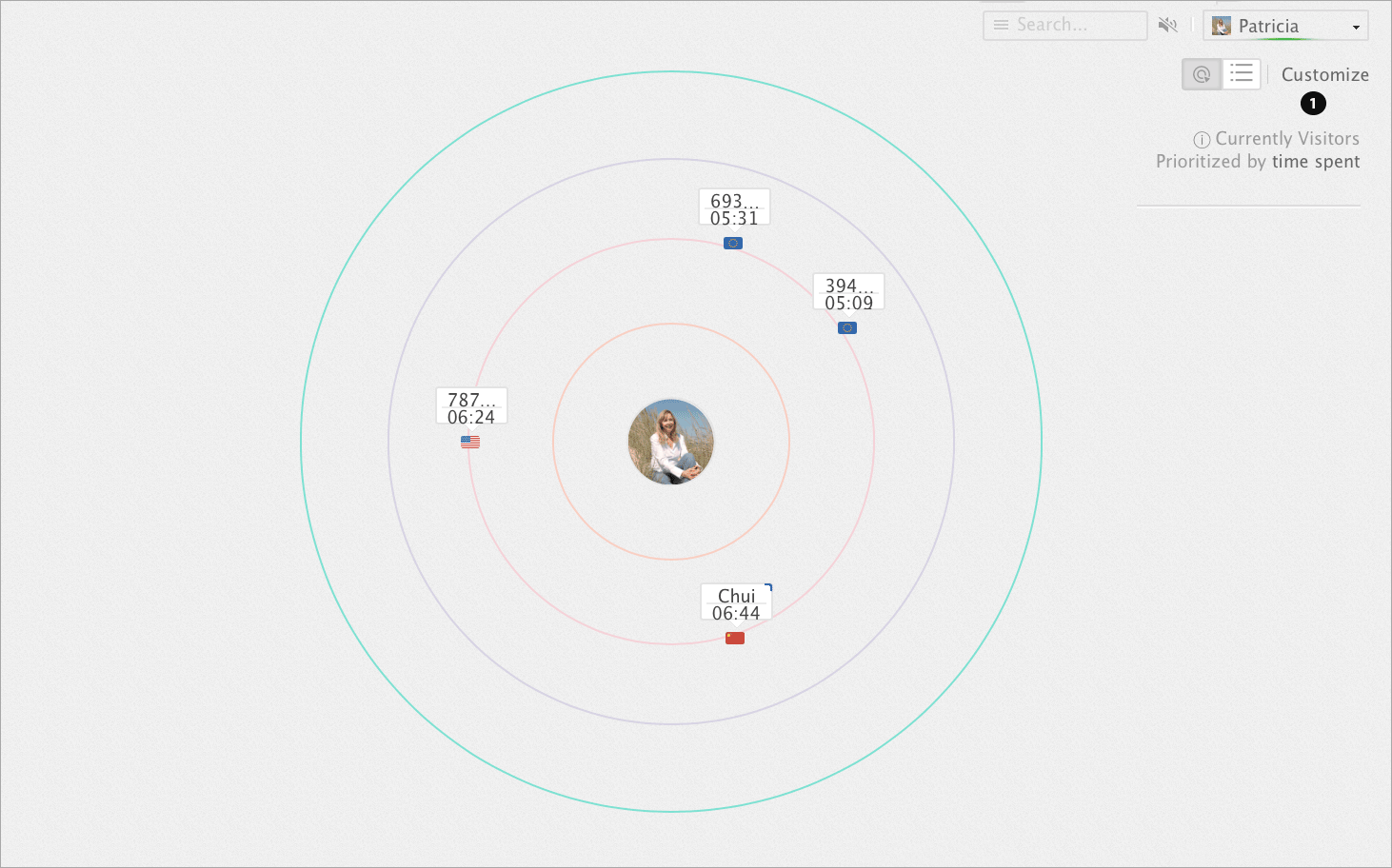 Note:
You can club two or more conditions (up to 5) on the same ring by clicking on the And/Or button that appears when you click the ring once. If you wish to set one condition per ring, then double tap the condition.