How to enable visitor tracking in the CRM Web form?
You can track the visitors visiting your website also through CRM web forms. While creating a CRM web form enable the Visitor tracking option in the web form and track the visitor visiting your website in SalesIQ. Follow the steps below to enable tracking in your web form:
First, Build a Zoho CRM Web form. How to build a Zoho CRM Web Form?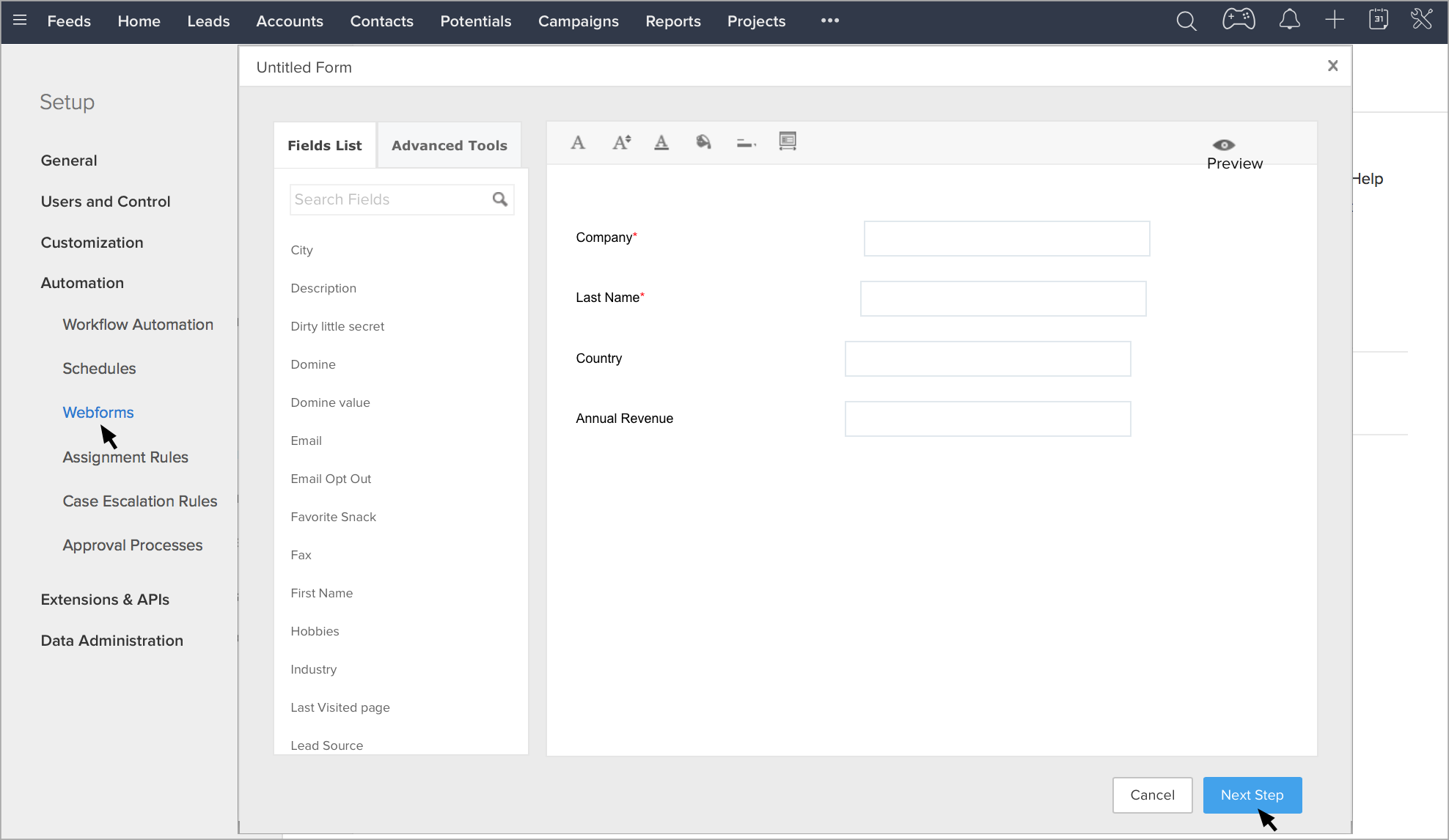 Click on the Next Step button, the Notification Section of the form will then appear. Now turn on the Visitor Tracking option.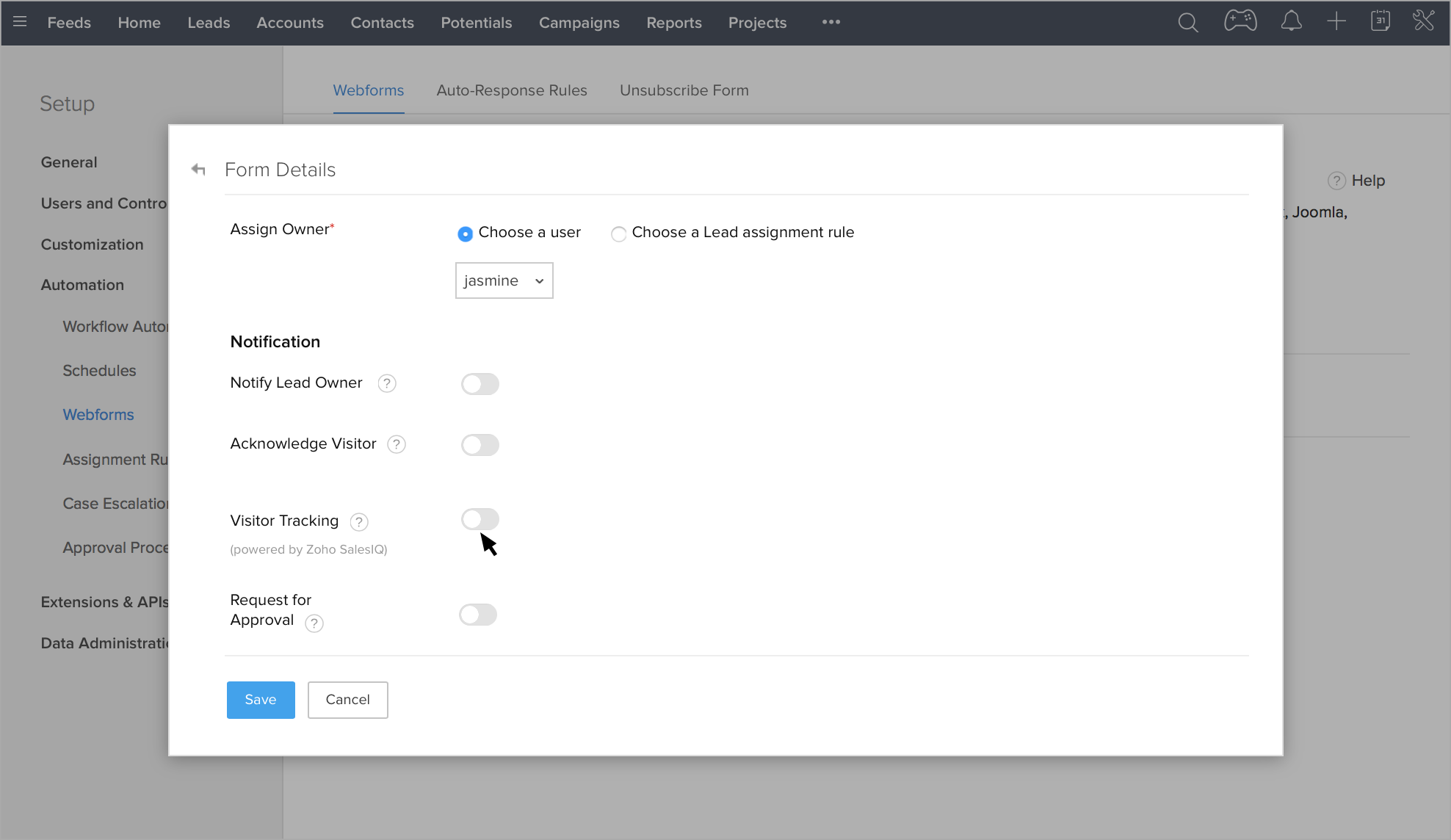 You can view a box with the default Web Embed selected, clicking on which will list the Web Embeds that are available. Choose a Web Embed from the drop down list.
Note: If no portal is available then you will be prompted to create a new portal.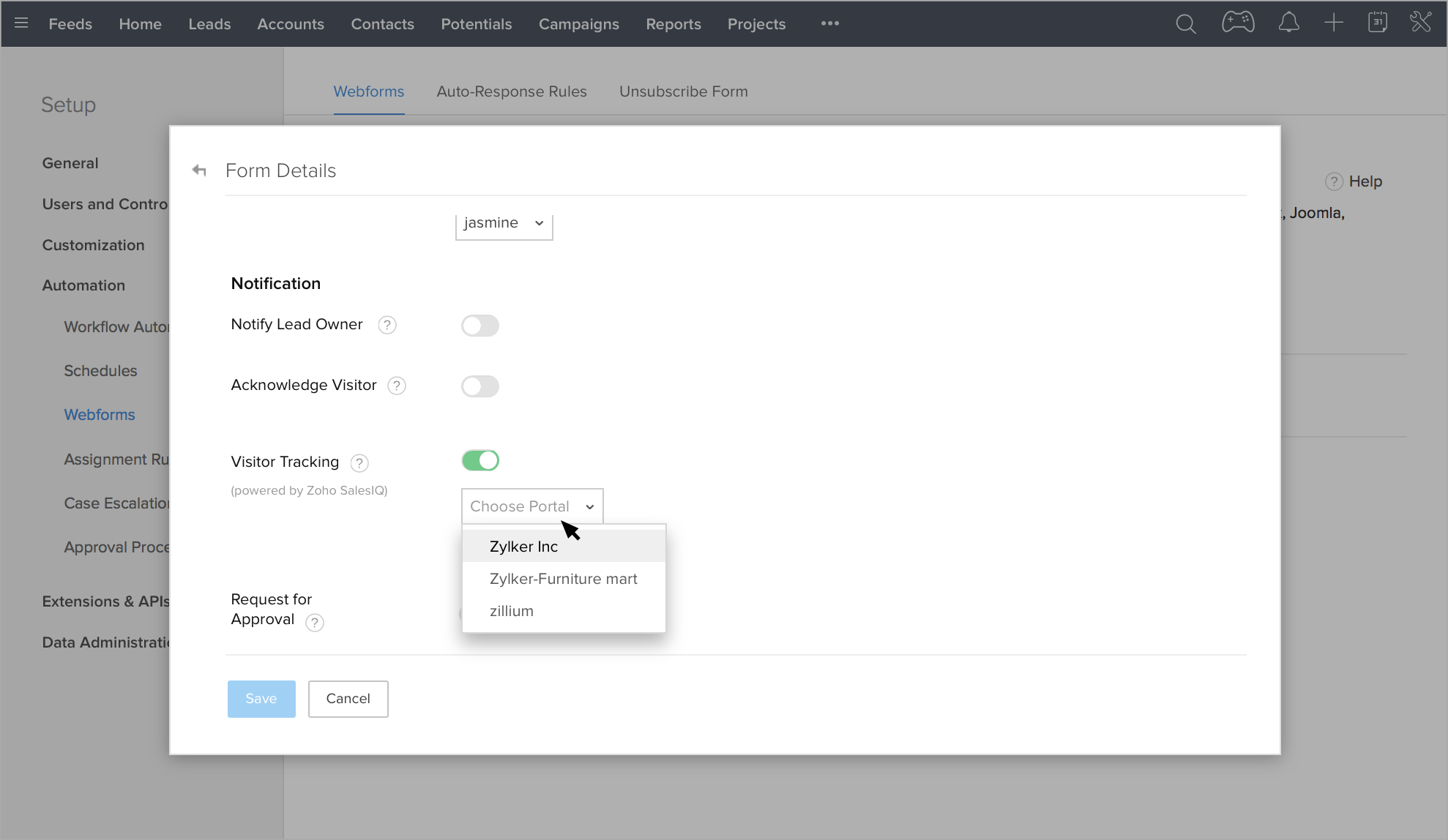 Finally, click on the Save button to update the changes.