How to integrate your Zoho CRM account with your Zoho SalesIQ account?
Before you can unlock the customer supporting power within your existing customer database, you need to link your Zoho SalesIQ and CRM together.
To make things as simple as possible for you, we recommend having Zoho CRM administrator must also have an account and be an administrator inside your Zoho SalesIQ account.
Pairing your Zoho CRM and SalesIQ account as a CRM admin
Login to "Zoho SalesIQ".
In Settings, click  Zoho CRM.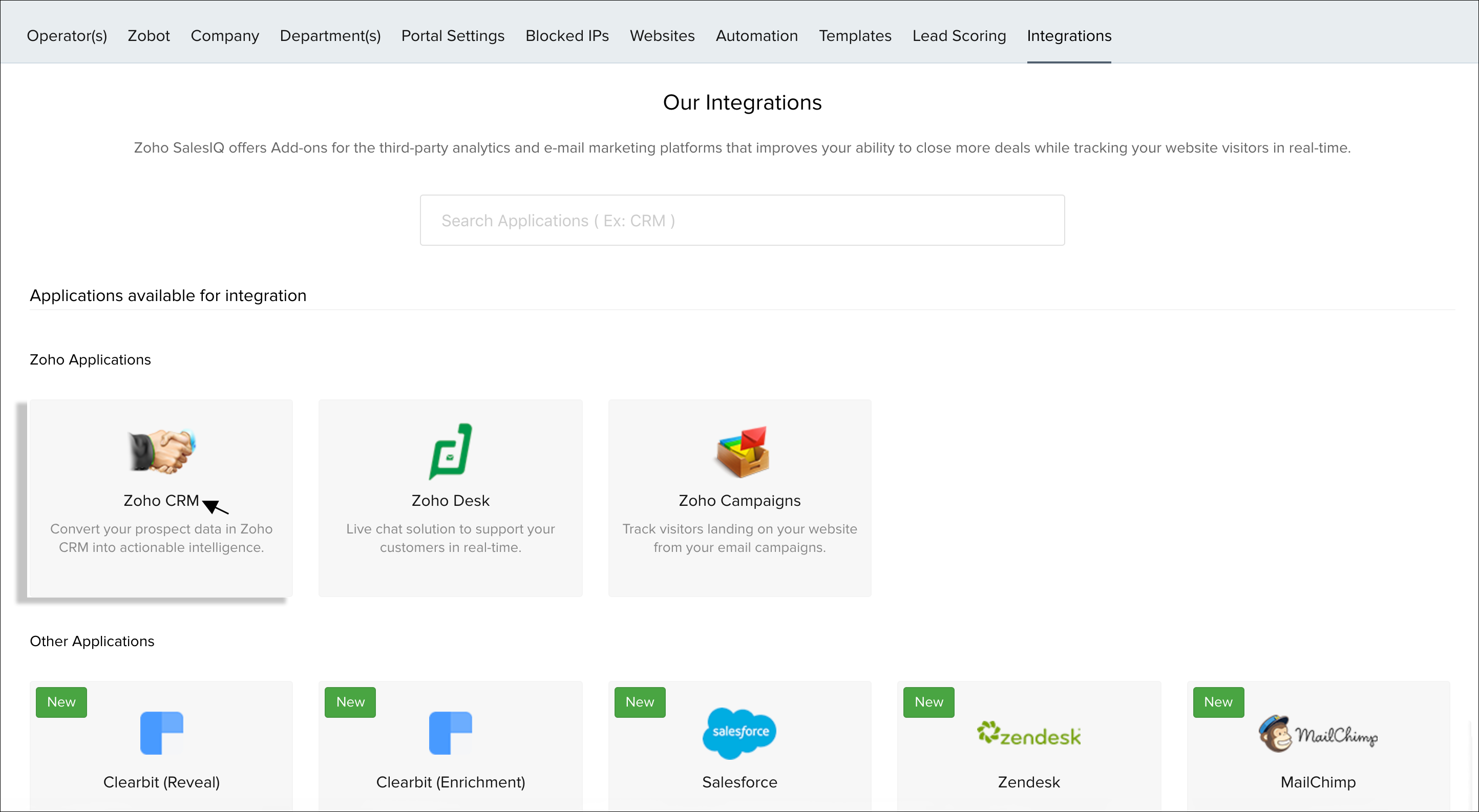 In the Connect with Zoho CRM page, click the Enable CRM Integration button. This will link Zoho SalesIQ to your CRM account upon successful generation of Zoho CRM ZSC key.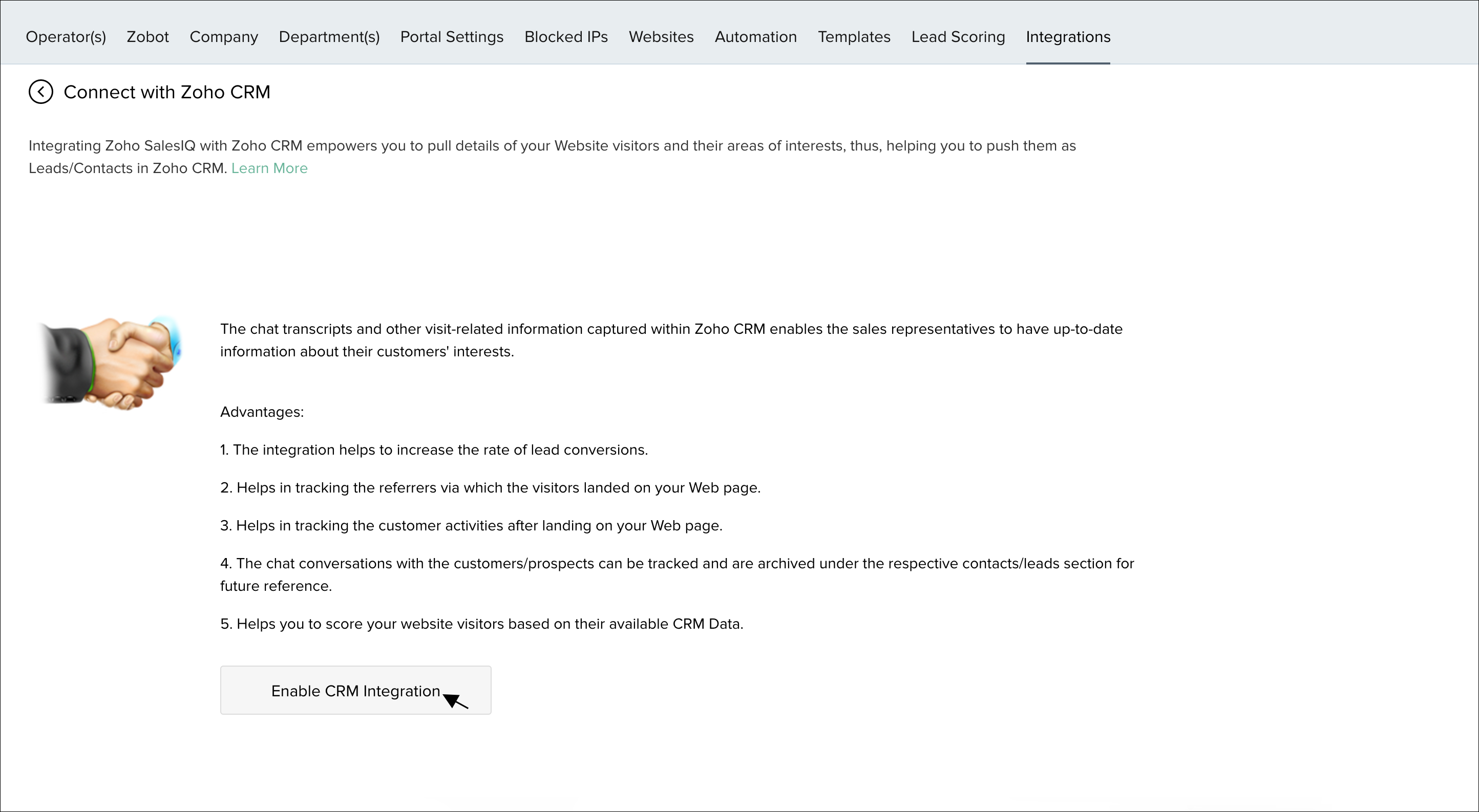 Upon successful integration of Zoho SalesIQ account to the Zoho CRM account for which you are the CRM administrator. You will now see the Zoho CRM administrator as "Me" and the Zoho CRM ZSC Key will be displayed below.