How to enable visitor tracking in a Salesforce CRM Web Form?
SalesIQ can identify the visitors visiting your website by extracting the details from the Salesforce CRM web forms that were submitted by them earlier. This can be achieved by appending the visitor tracking code with the web form code generated.
Follow the steps given below to enable tracking in your web form:
Log into your Salesforce account.
Click on the Setup icon which you can find in the top right corner. (Fourth icon form the left)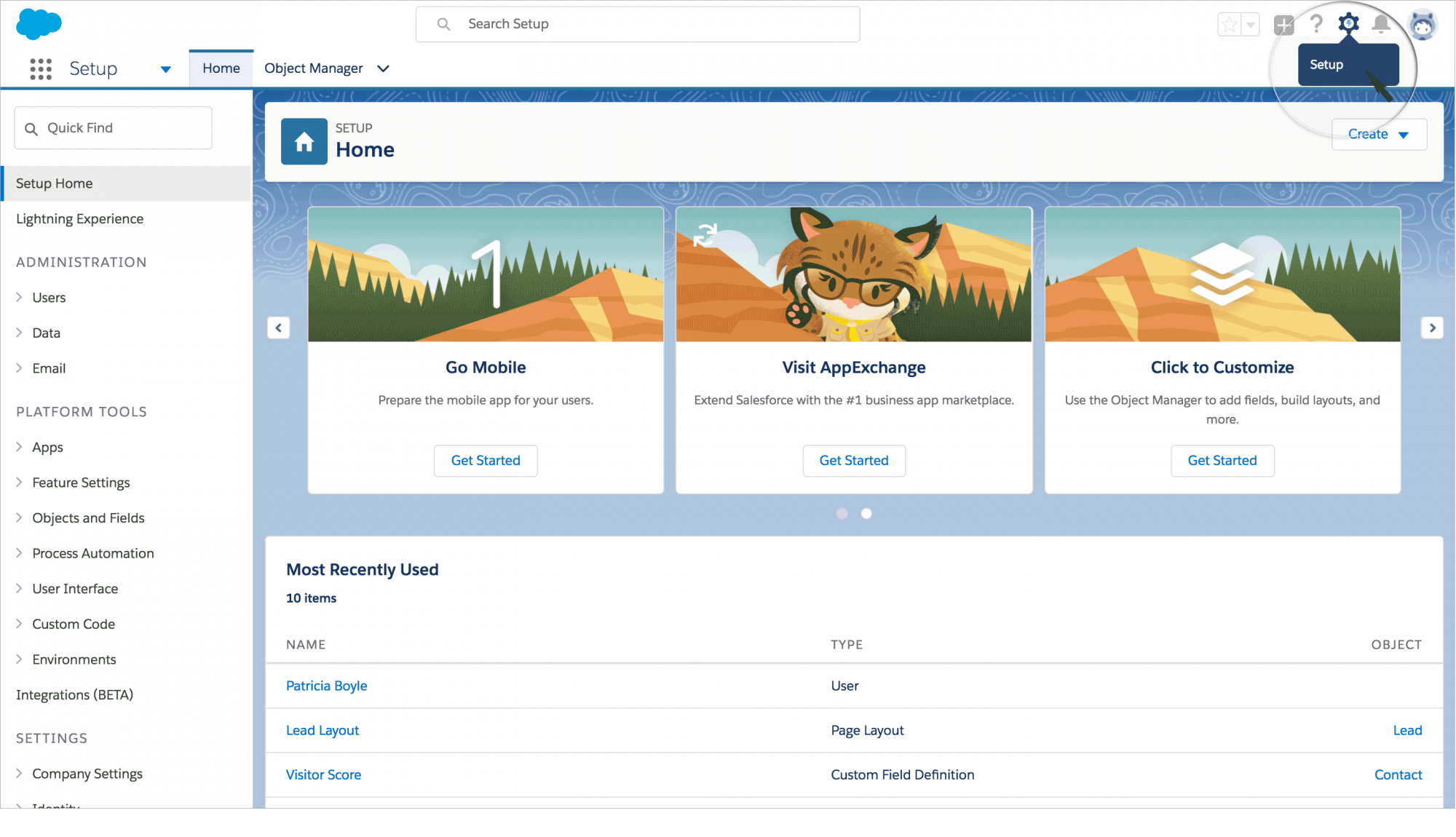 Onto your left Quick find pane appears, in that type in Web, in the options that appear choose Web-to-Lead.
​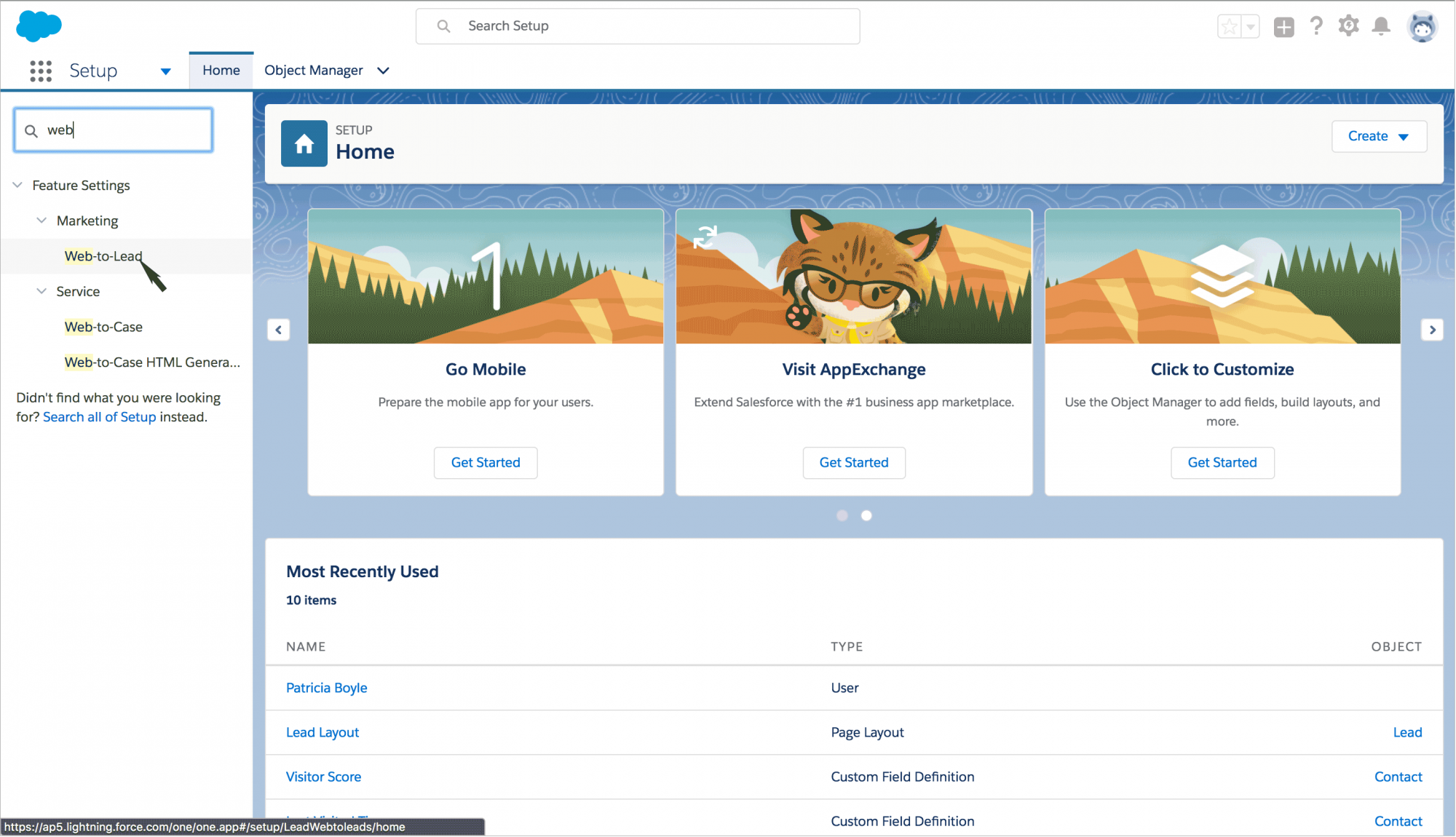 In the window that appears choose the fields that you would like to include in your Web-to-Lead form from the list.
Then specify the return URL. (The URL to which the visitor is to be redirected after submitting the form data).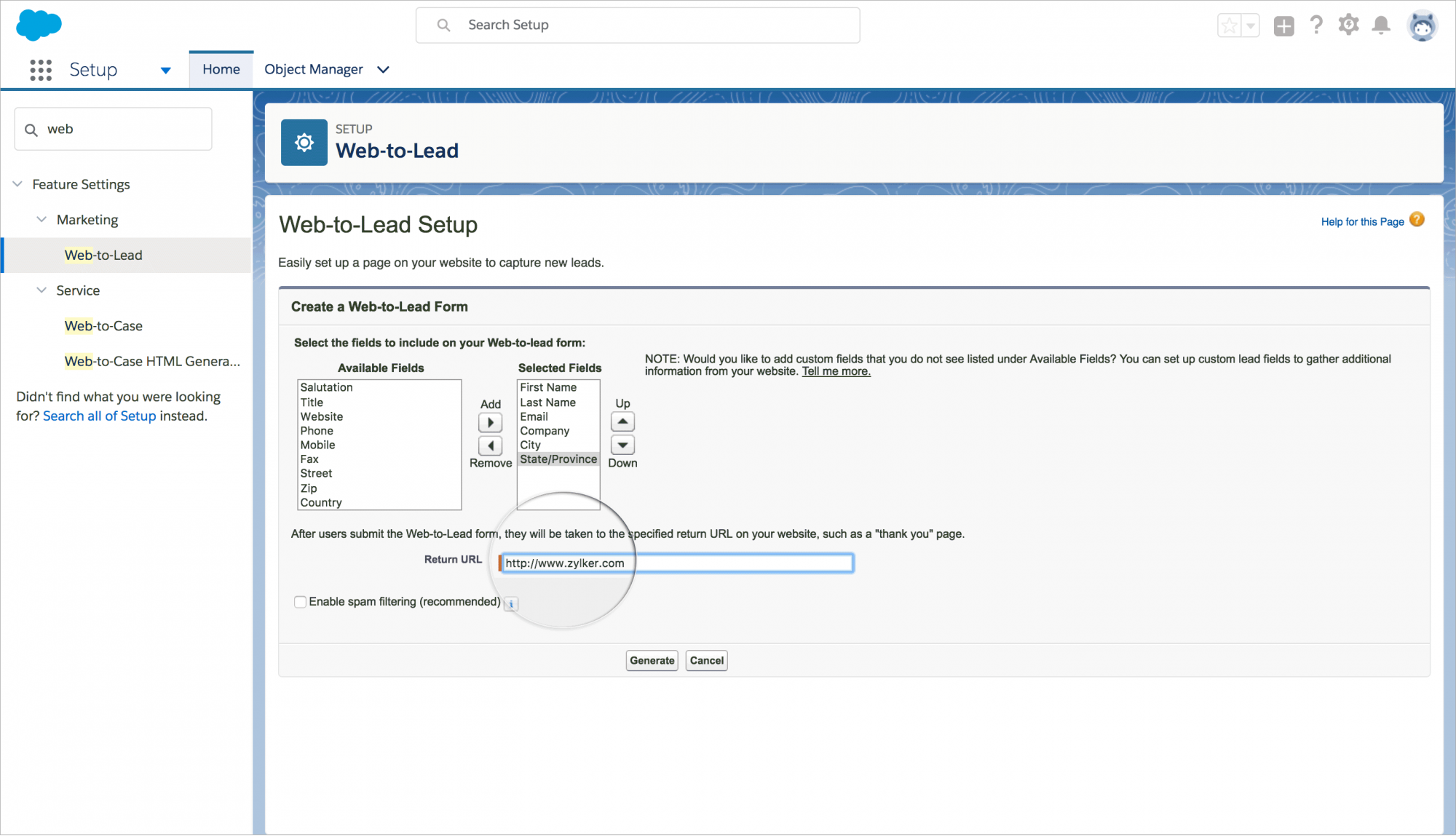 Now, click on generate. You will be provided with a HTML code.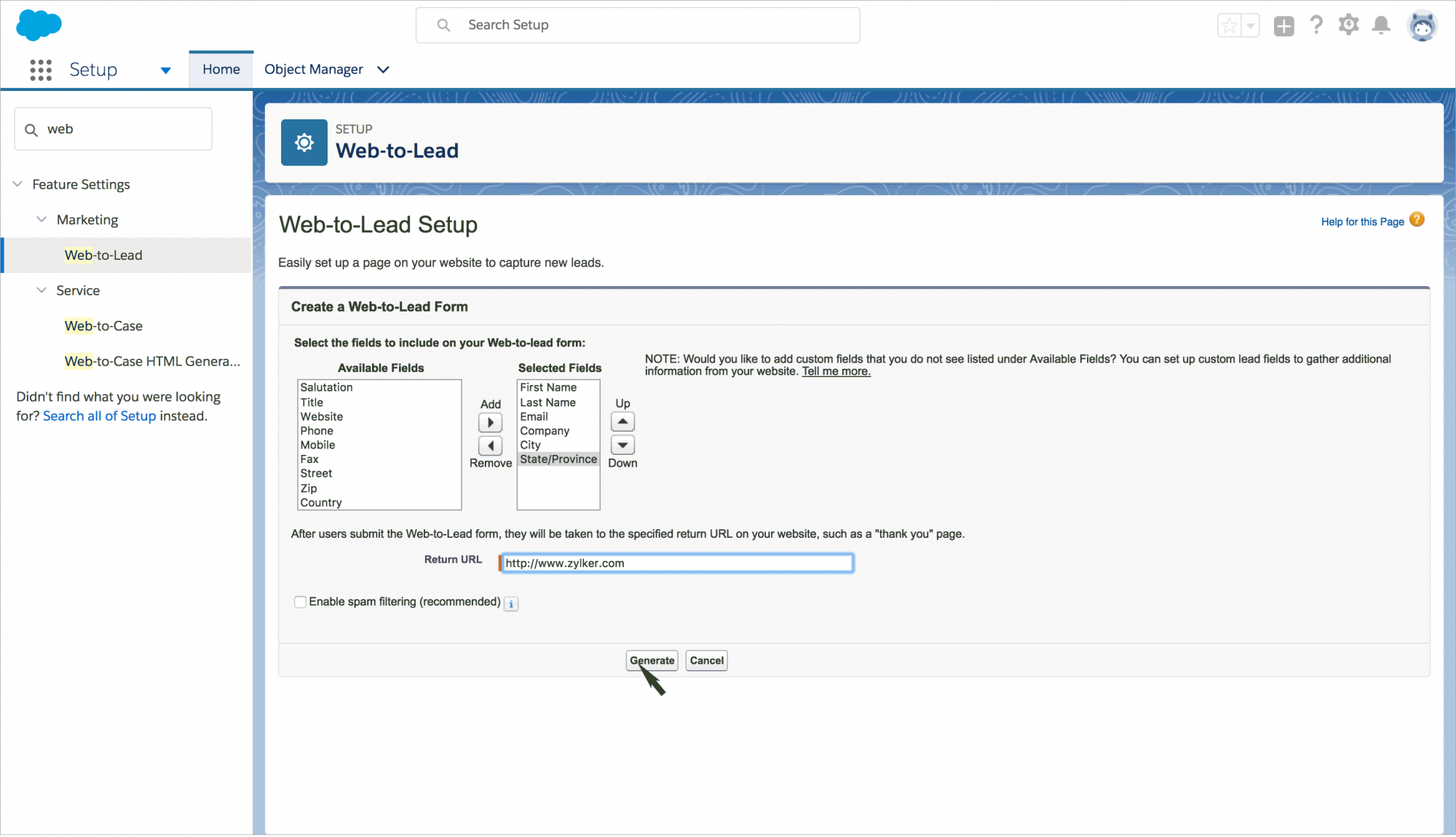 Copy the code and click on Finished.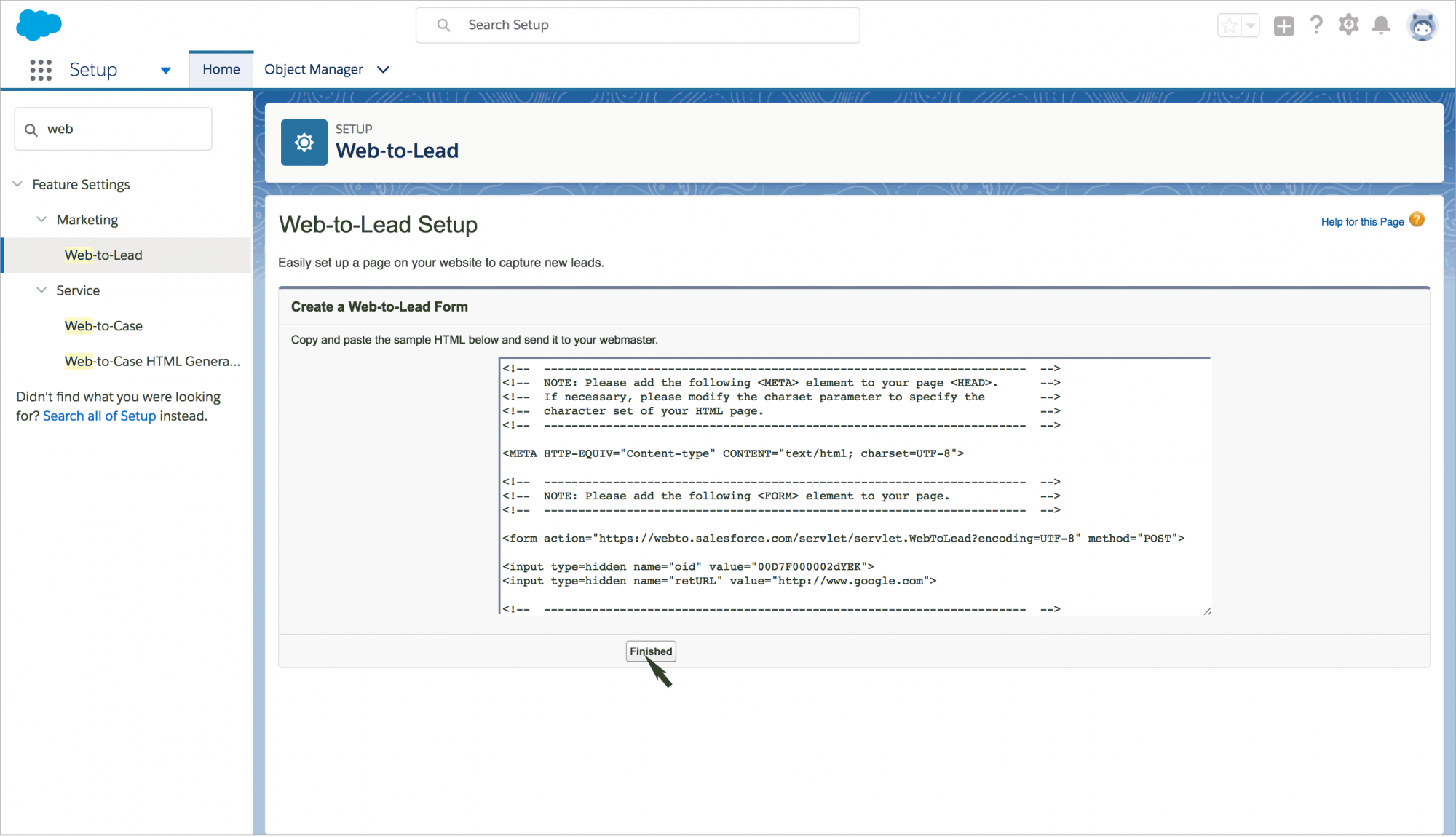 Append the copied code with the visitors tracking code which you can avail from your SalesIQ account.
Once you are done appending, incorporate this code snippet in the source code of your website or send it to your webmaster.
Note:
Make sure to append your visitor tracking code within the same scope as that of the web form code.