Integrating your Zoho SalesIQ account with a Salesforce account
Unravel the best techniques to bag customer satisfaction by integrating your Salesforce account with your SalesIQ account.
Login into your "Zoho SalesIQ" account.
Navigate through Settings -> Integrations -> Other Applications section. 
Choose "Salesforce".
​
You will be redirected to the Salesforce website, where you have to type in the login credentials of the Salesforce account, which you would want to integrate with your existing SalesIQ account.

Then click on "Log in".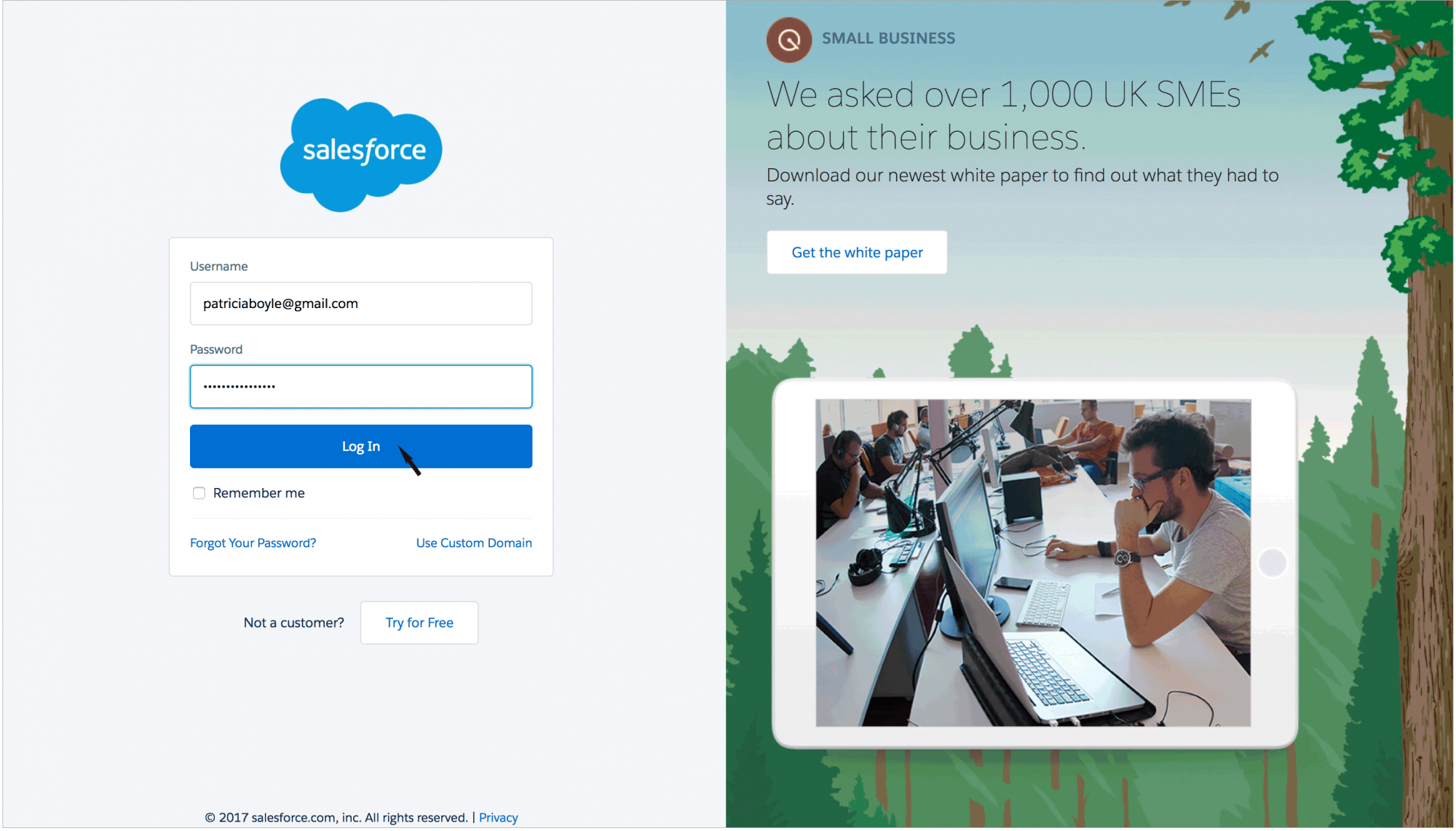 After which a confirmation box appears, listing out the privileges that you would like to grant that particular SalesIQ account. 
By clicking on "Allow", SalesIQ will receive an OAuth token from Salesforce. Indicating a successful integration of the two accounts.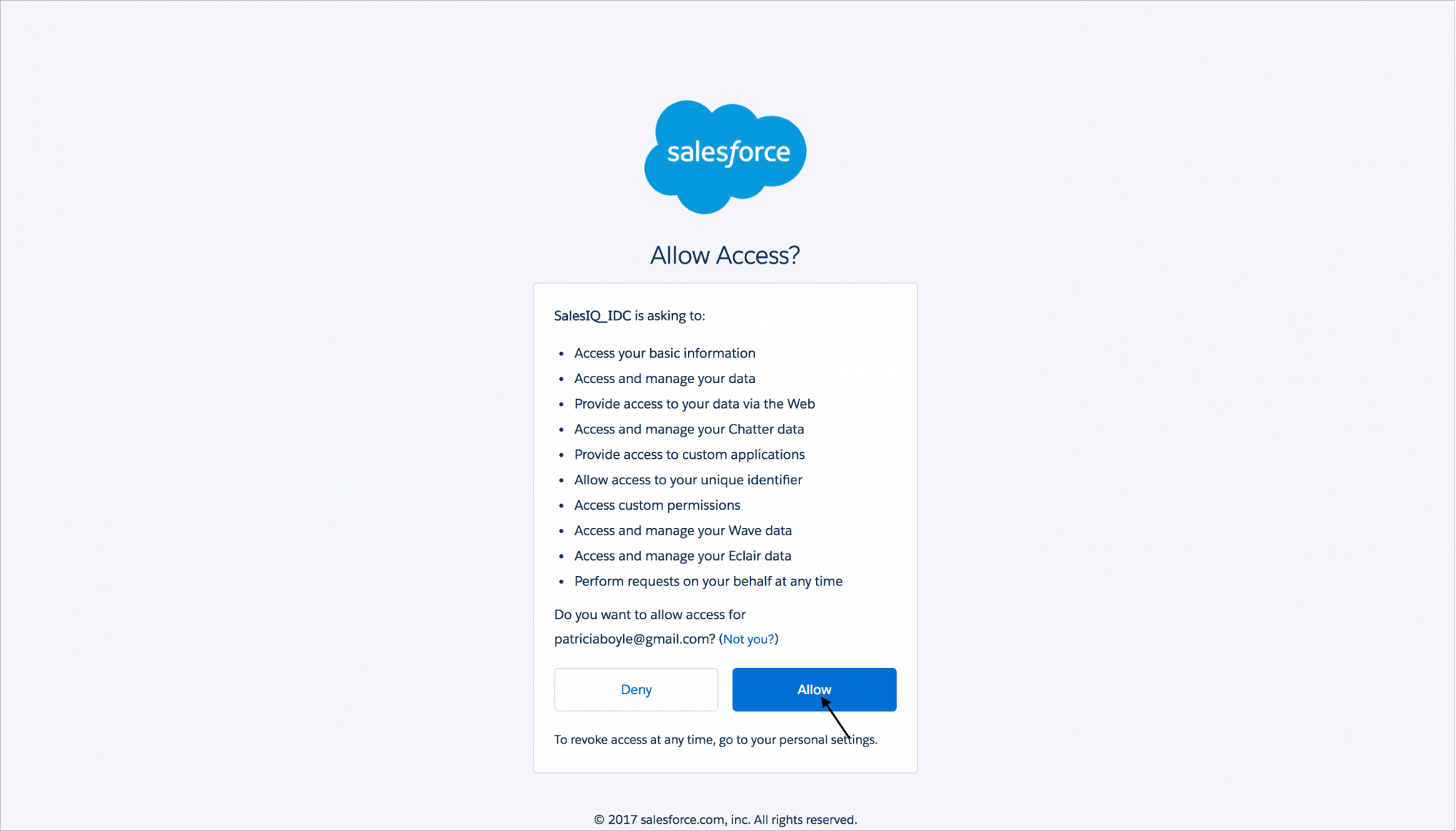 Then you will be redirected back to the Salesforce integration page in your SalesIQ account.
Note:
Integration of Salesforce with Zoho SalesIQ can be done only if you own a paid account of the former (developer edition will also do) as well as the latter. You can also avail this feature during the initial fifteen-day trial of Zoho SalesIQ.
To use Salesforce's Apex Web Services API, you must be using any of these Salesforce editions (Enterprise Edition/Unlimited Edition/Developer Edition/Performance Edition). The API is enabled by default in these editions.
Do remember that you can't enable Salesforce integration if you have already associated your SalesIQ with another CRM product, for instance, say, Zoho CRM.