How do I edit an existing website?
Login to your Zoho SalesIQ operator console.
Go to Settings -> Websites, then click on the website you wish to edit.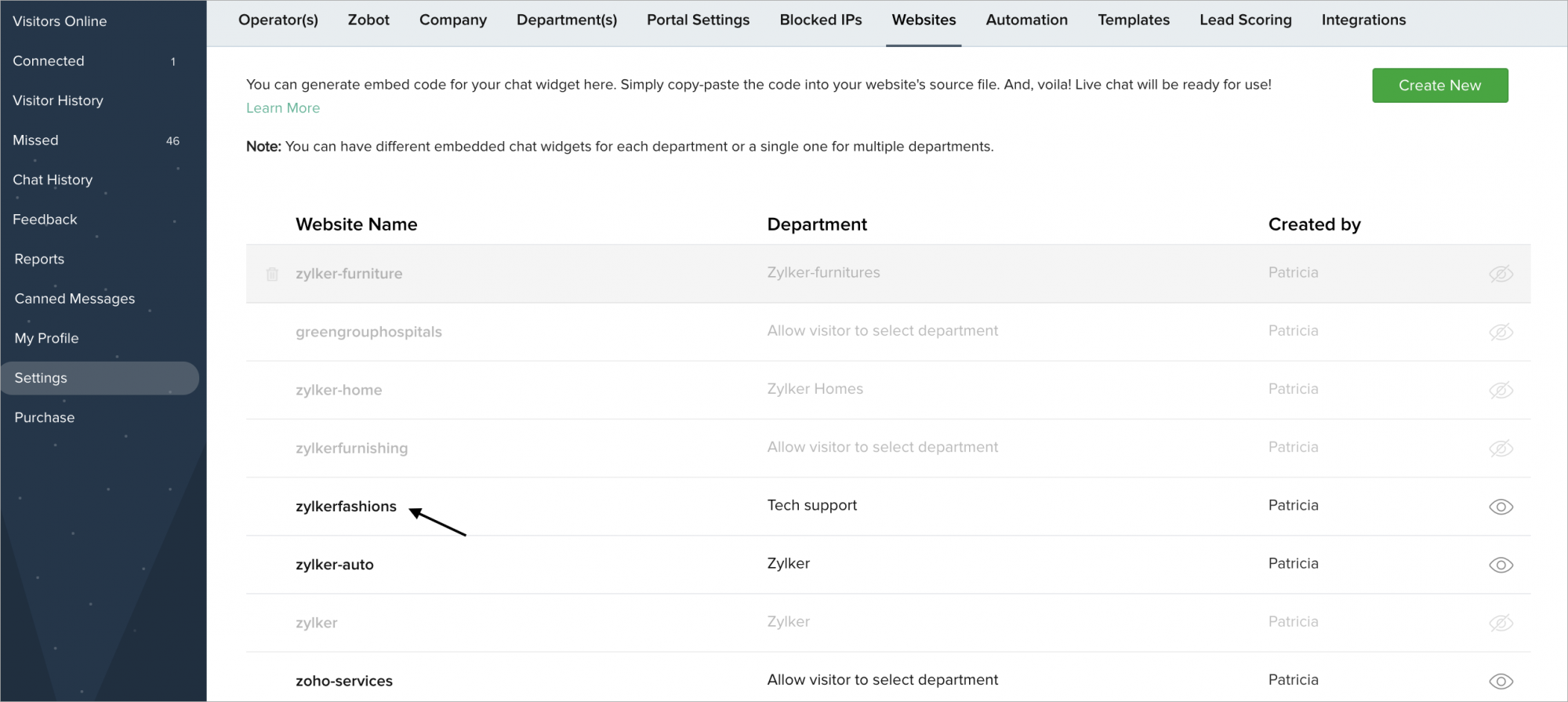 Next, click on the Edit icon next to your website name.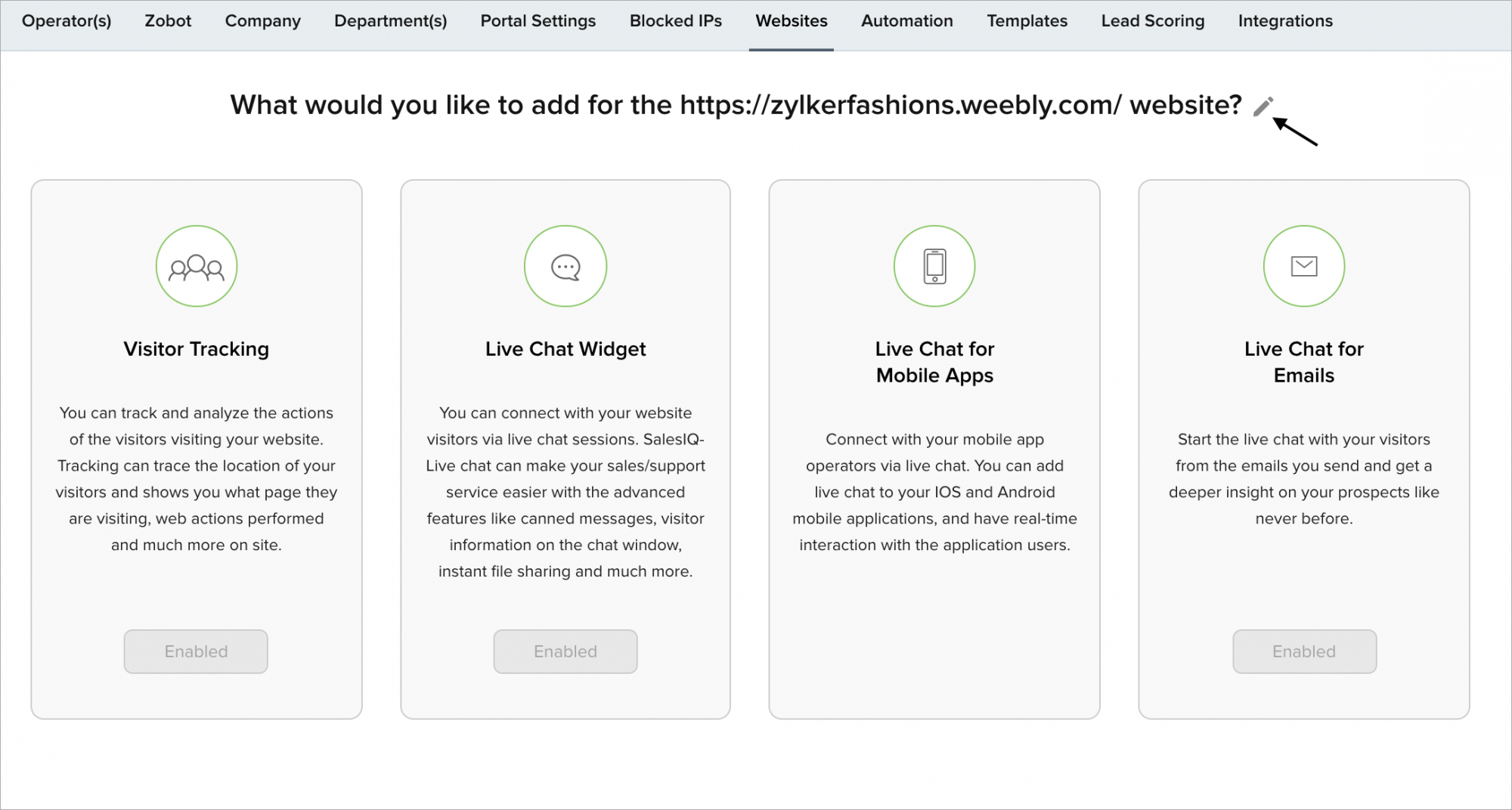 ​Type in the URL and click Modify to edit your website.