How do I add Tracking and Live Chat Code to my websites?
The SalesIQ code will appear in the SalesIQ welcome page. You (or your webmaster) have to Copy the code from the welcome page.
If you wish just to track your website visitors and not to insert the live chat widget on your website, then remember to uncheck the Add Live Chat box below the code snippet. By default, this option will be enabled/checked. 
In your website's source file, Paste the code snippet into your existing code anywhere before the </body> tag. Then, Save and Publish the changes made to your website. SalesIQ Chat will be ready for use!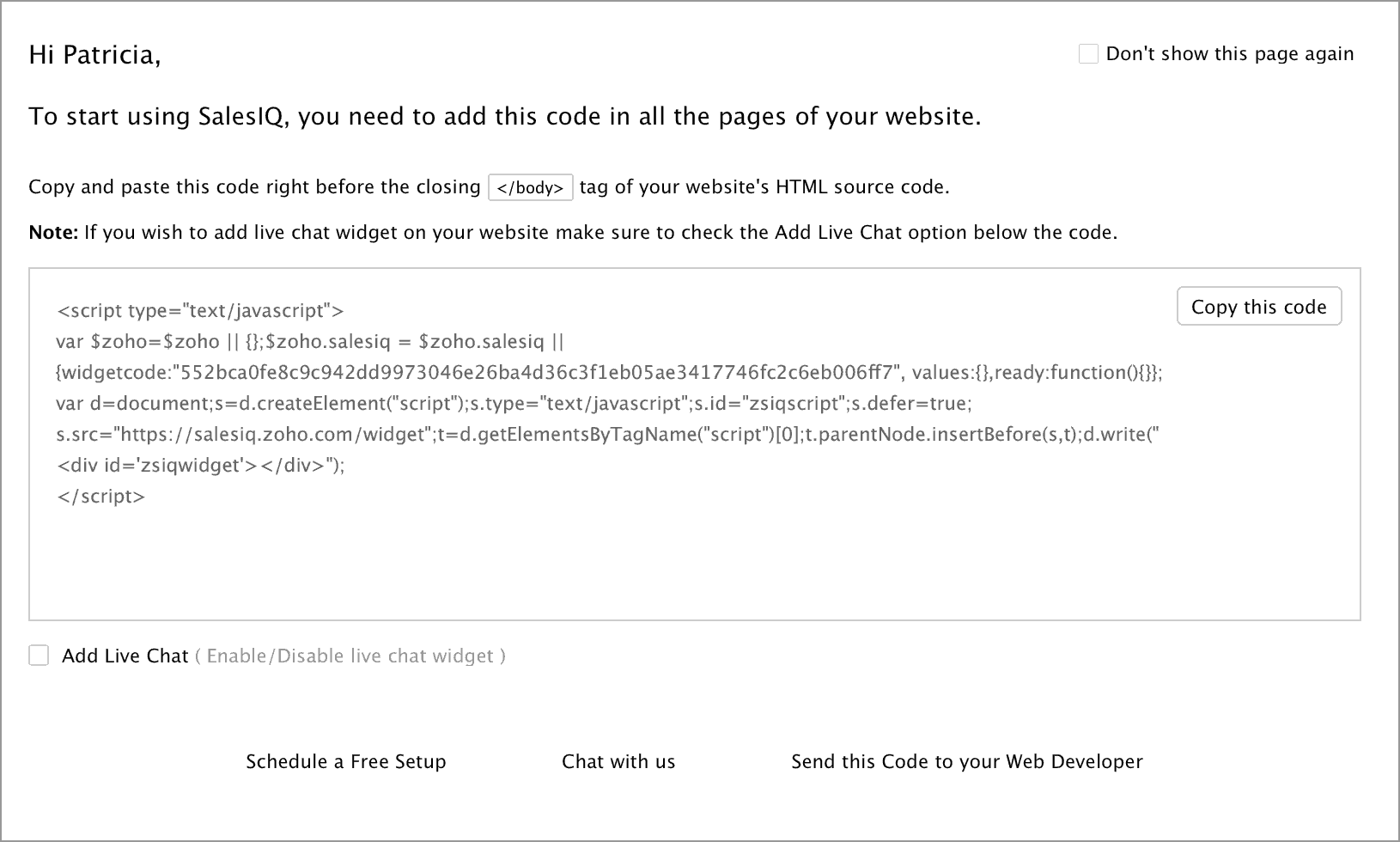 How to load SalesIQ widget code asynchronously?
By default, SalesIQ widget code and your website code will be executed parallelly and interdependently. That is, the total execution time of your website source code is inclusive of SalesIQ widget code execution as well. To optimize and speed up the page loading time you can choose to add a parameter mode and assign async as its value in your widget code as shown below:

In doing so, the SalesIQ widget code will be executed asynchronously, and only after your website source code has successfully been executed. And so, you can make sure that there aren't any page loading delays.