How do I modify the chat window Language according to my website locale?
By default, the chat window uses the language available on your website. You can change the language if you wish to and use the comfortable language. If you have multiple sites for each country, then this option will be more helpful for you.
In Settings > Websites > website name, choose Live Chat Widget.
Then, navigate to Chat Window > Configurations, and customize the default window according to your needs.​
In Configurations tab, Choose from the Modify the Chat Window Language drop-down.
If you do not find the language you are looking for, or if you wish to change the language according to your website. Then, choose the Website Language option in the top of the drop-down.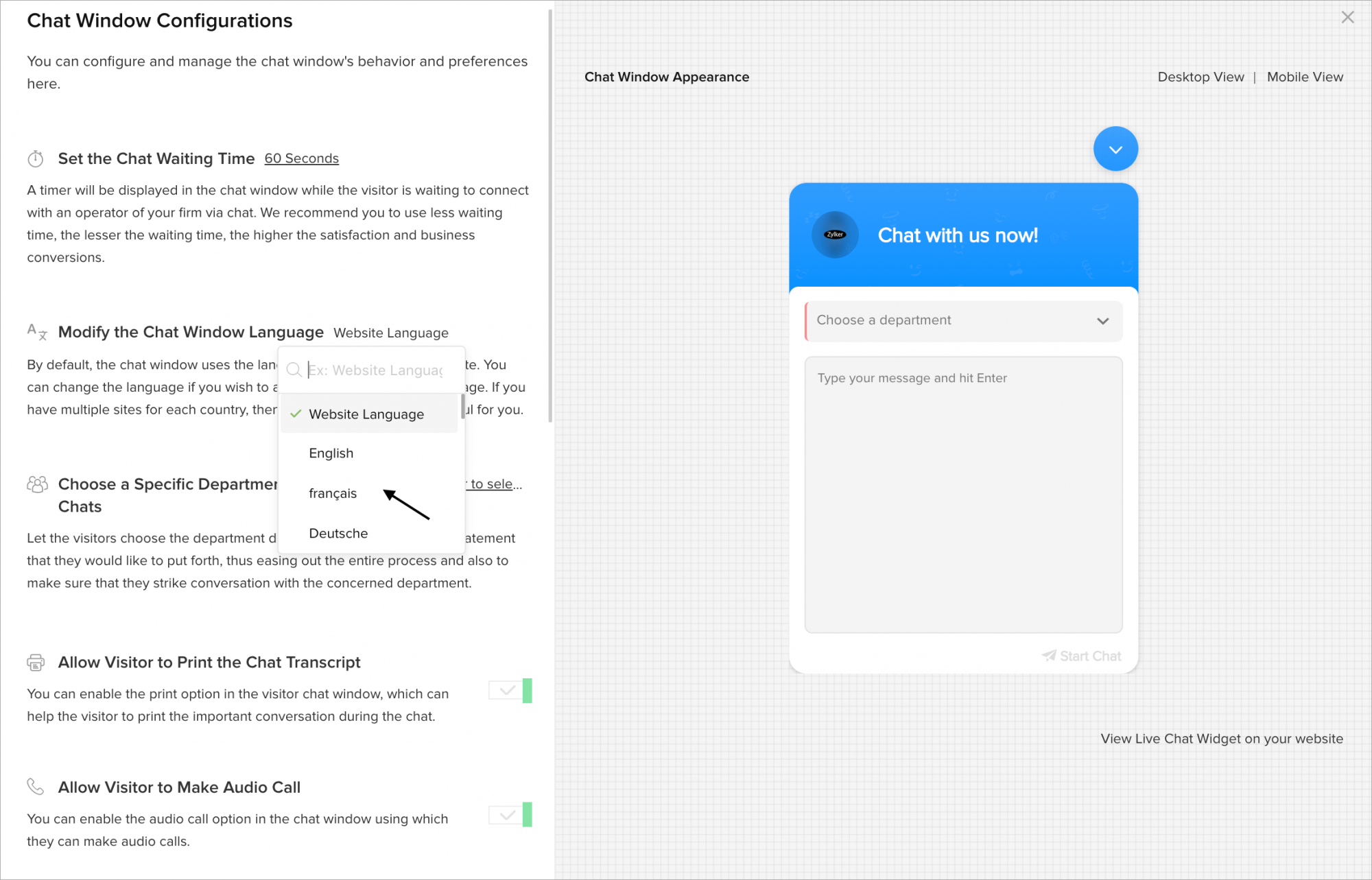 Now,the visitor can view the chat window in the selected language or website language.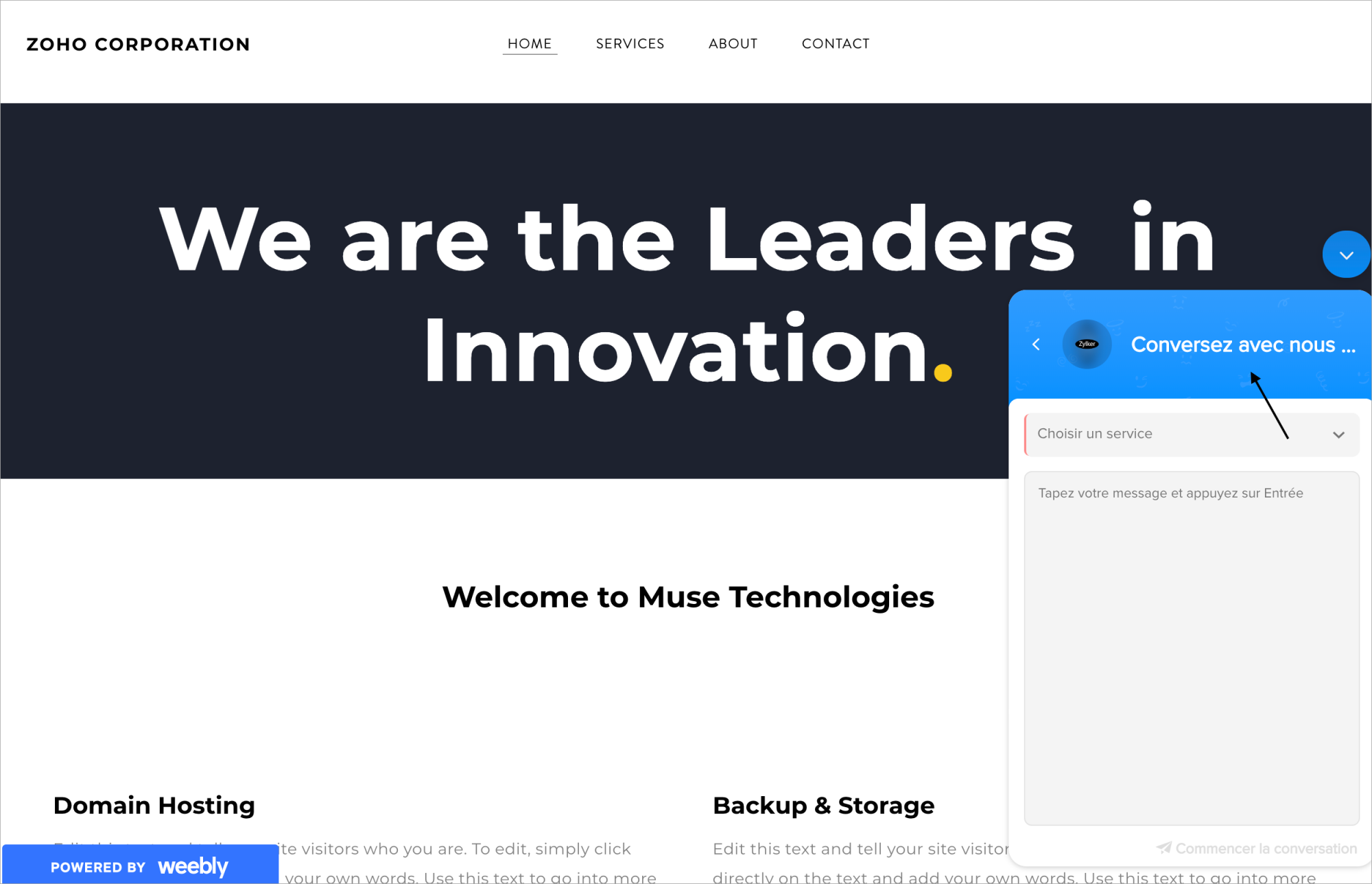 The Languages supported in Zoho SalesIQ:
French [français]
German [Deutsche]
Spanish [Español]
Dutch [Nederlands]
Norwegian [norsk]
Turkish [Türk]
Russian [русский]
Portuguese [português]
Italian [italiano]
Korean [한국어]
Japanese [日本語]
Danish [dansk]
polish [polski]
Arabic [العربية']
Hungarian [Magyar]
Portuguese [pt_PT]
Chinese [中文]
Hebrew [עברית]
Irish [Gaeilge]
Romanian [Română]
Thai [ไทย / Phasa Thai]
Swedish [Svenska]
Greek [Ελληνικά]