Allow visitor to Print the chat transcript
You can enable the print option in the visitor chat window, which can help the visitor to print the important conversation during the chat.
In Settings > Websites > website name, choose Live Chat Widget.
Then, navigate to Chat Window > Configurations, and customize the default window according to your needs.​
In Configurations tab, enable the Allow Visitor to Print the Chat Transcript option.
And, Update changes.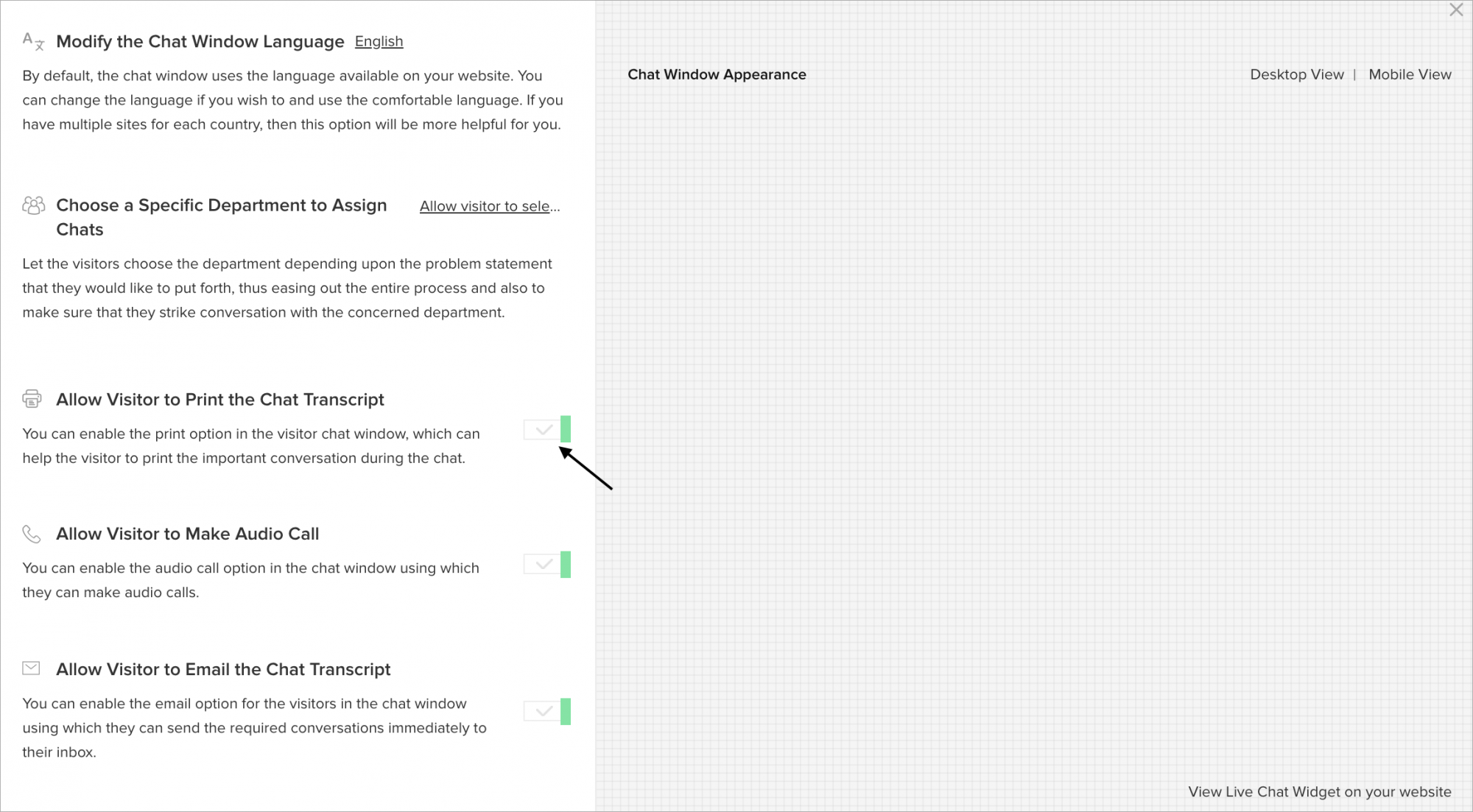 Now, the visitor can view the option in the Chat Window.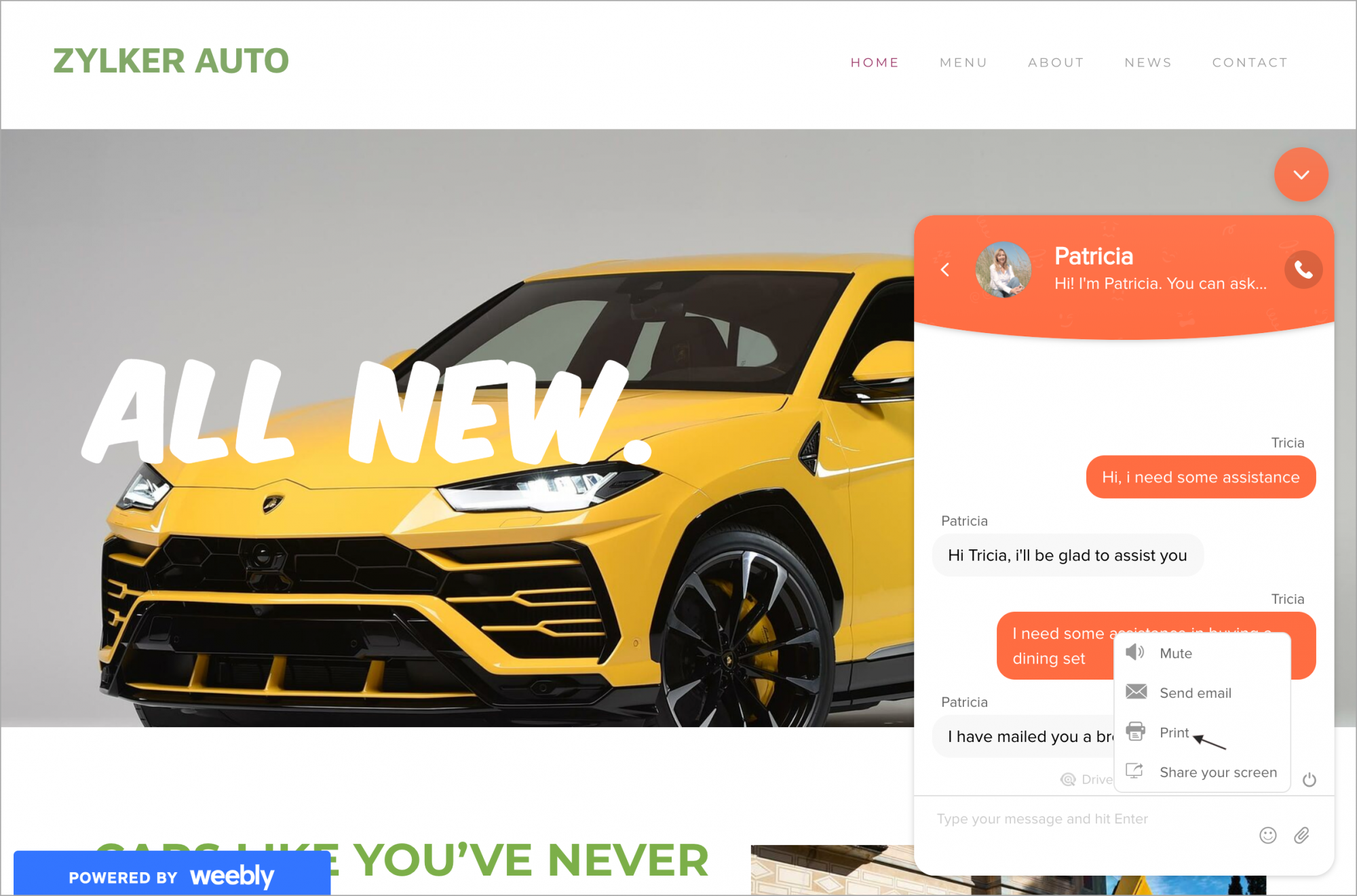 ​