How to Create a Chat Widget?
Chat Widget play an important role in chat generation. The better and more visible your chat widget is, the more visitor will use it to start a chat.
Your Zoho SalesIQ is now up and running, your customers are still visiting your website. Think of chat embeds as the bridge between you and your Zoho SalesIQ dashboard, and your website visitors. By creating, customizing and configuring your live chat embeds, you are able to place a portal on your webpages for your customers to connect with you and instantly chat their way to the answers they need.
Follow the steps below to add and edit the Chat Widget on your website and make it attractive for your visitors.
Adding a new embed
While you can plug the same embed onto multiple pages of code, or in your template to appear on all of your pages. You also have the flexibility to create new embeds and specifically design those chat portals for specific pages, products, departments or subsets of customers.
You want to create an embed specifically for members of your VIP plan. You can place this portal only on your VIP plans page on your website behind your secure login, giving only these select customers access to this specific chat.
With the ability to create and customize multiple embeds, the possibilities of what you can do, and how you can organize, segment and connect with your customers is endless.
To create a new embed: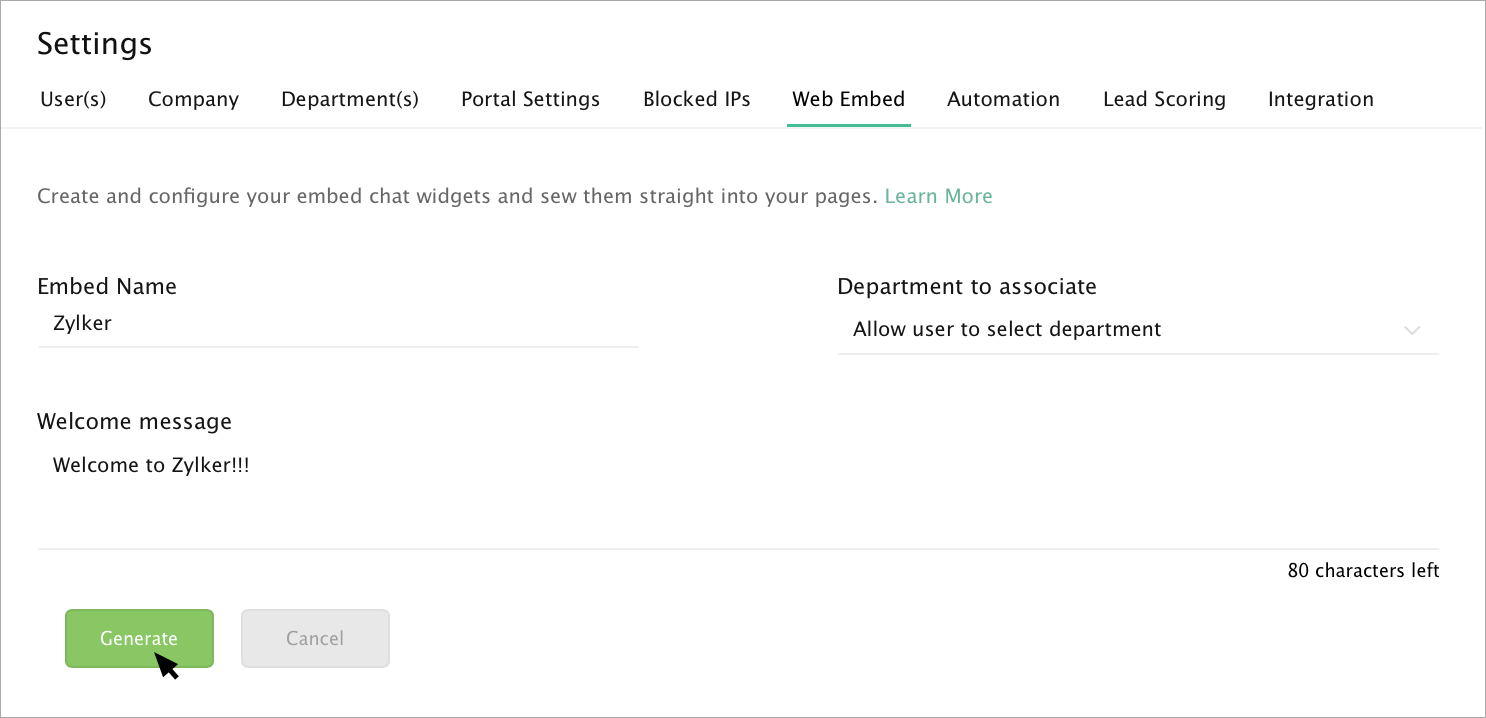 Go to "Settings".
In the Web Embed section, click on the "Add" button.
Enter the name of your new embed.
Choose to associate the embed with a specific department, or choose the "allow users to select department" option.
Add a Welcome Message.
Once you are finished configuring the details of the new embed, Click on the"Generate" button. 
View and Edit Existing Embeds
To view and edit the existing, default embed: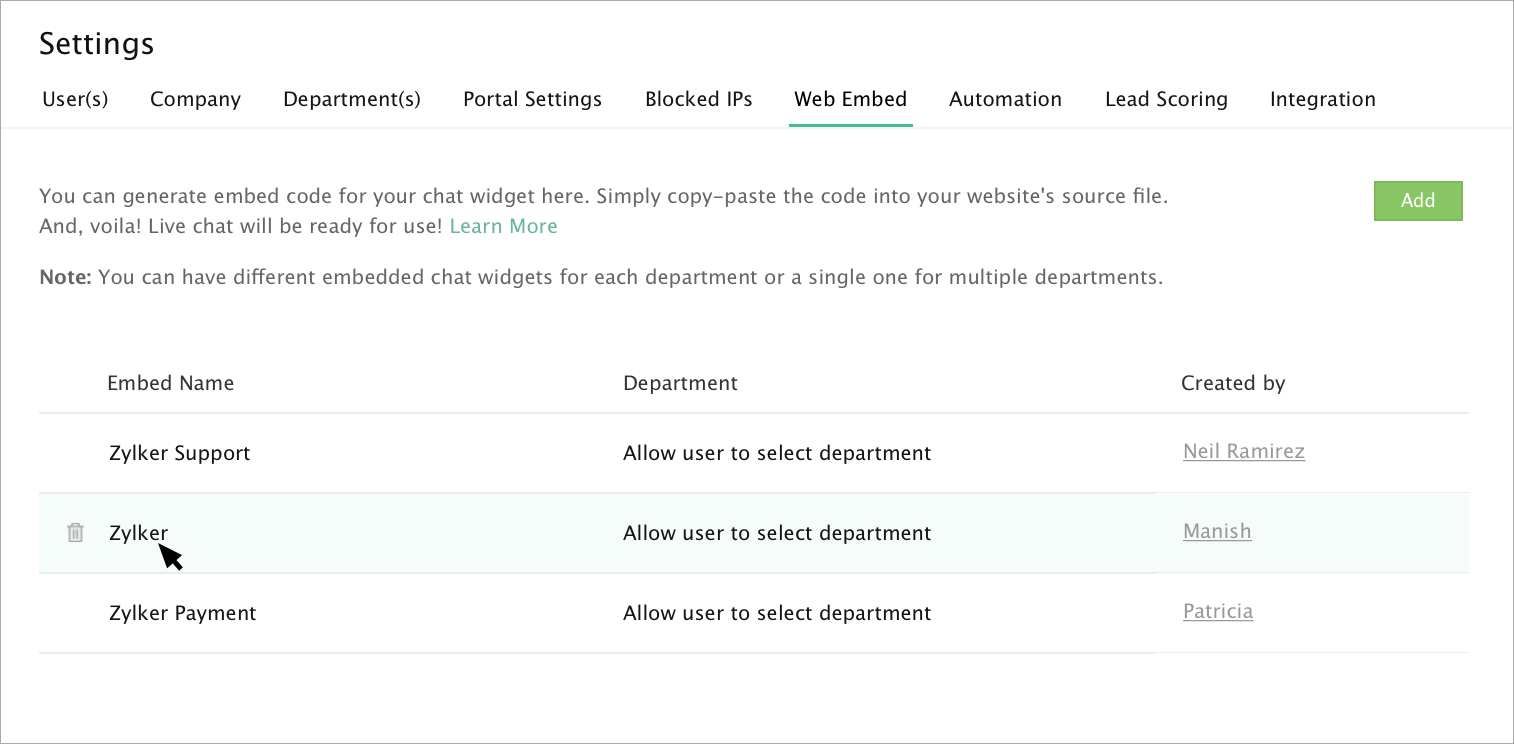 Go to "Settings".
In the "Web Embed" section Click on an Embed's name to navigate to the embed chats details.
Here you can view and edit your current Embed information.
If you have made any changes, click on the "Save" button.