Zoho SalesIQ and email marketing integrations
Mailchimp

Campaignmaster

Dotmailer

ActiveCampaign

GetResponse

Whatcounts

Campaigns

Aweber

Campaign Monitor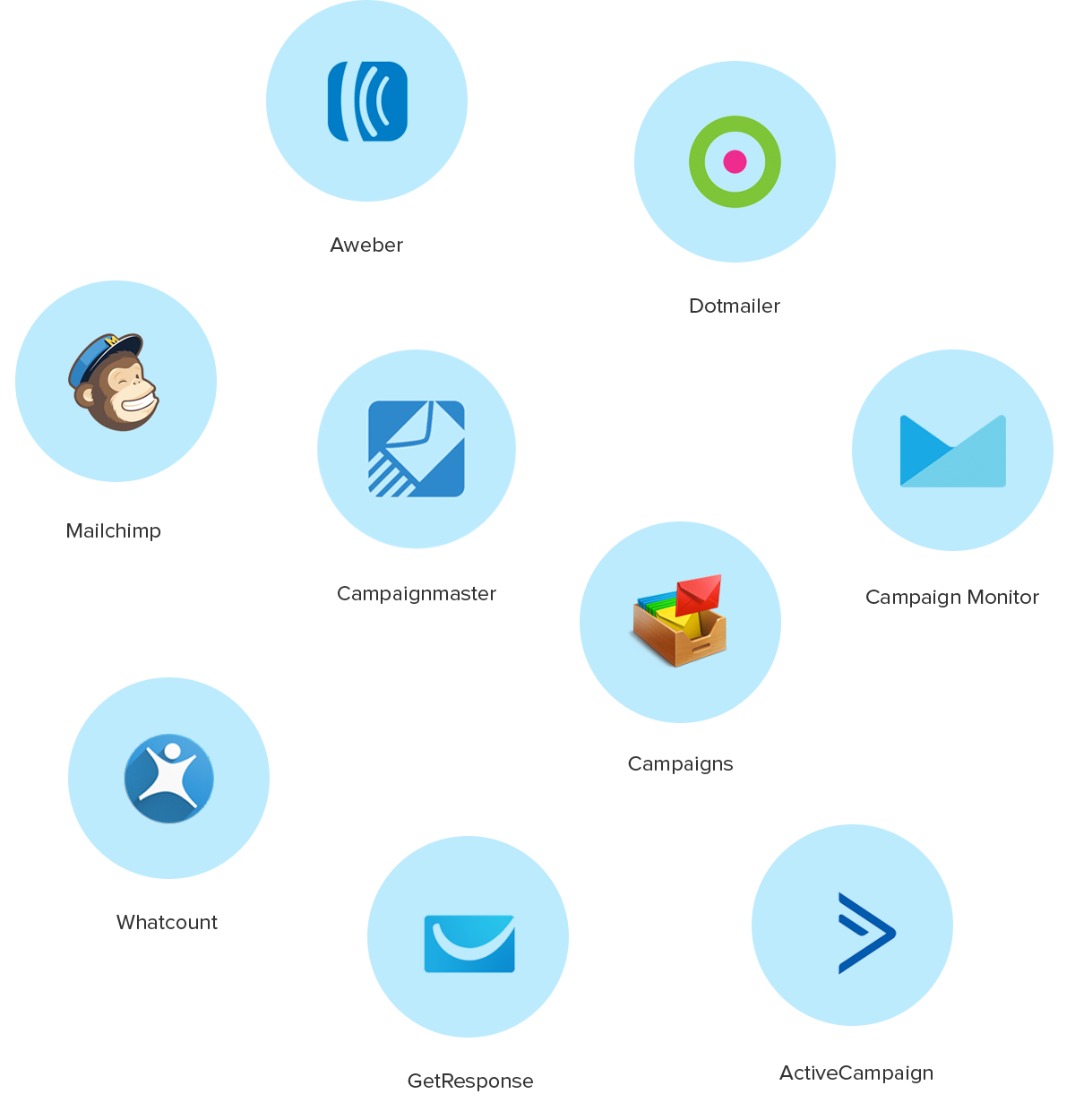 3 ways SalesIQ will boost sales from your email marketing efforts.
Personalized website visitor engagement.
You sent a campaign out and you have no visibility of what is happening on your website.​ Enter SalesIQ, it enables you to see and have live conversations with website visitors, personalized engagement to visitors via email campaigns will result in higher sales.
From website visitors to targeted email lists.
Automate email list creation based on actions performed by your recipients like email forwarded, opened and unopened, resulting in highly targeted lists for followup campaigns. You can also prioritize website visitors based on lead score and export them into a .CSV or .XLS file.
Actionable Analytics = Better email campaigns.
Optimize your campaign by gaining better insights into the geo-location, source, average time spent and number of pages visited by recipients of your email campaign. Enhance your messaging by measuring new Vs returning visitors, contacted and responded.
Real-time campaign monitoring
Newsletter subscription box
Schedule an email list
Automate engagement
How to Guide
Lead score
Real-time campaign monitoring
You are no longer in the dark after sending out a campaign. See whos on your website, the page they are navigating and which campaign sent traffic over to your website, all in real-time.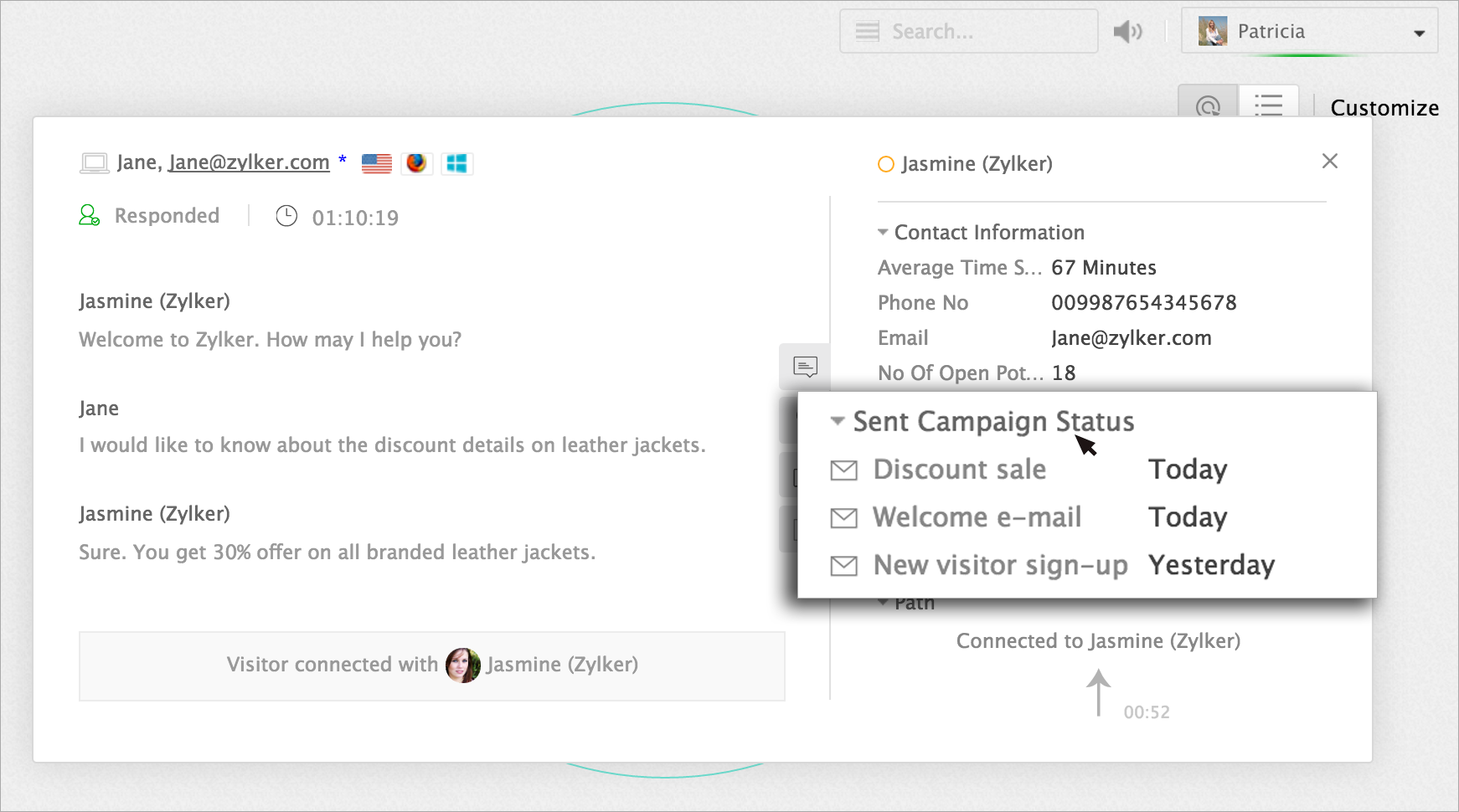 Newsletter subscription box
Keep your website clutter free by combining a newsletter subscription with the live chat widget on your website. You can also automatically push all email ids into a specific email list.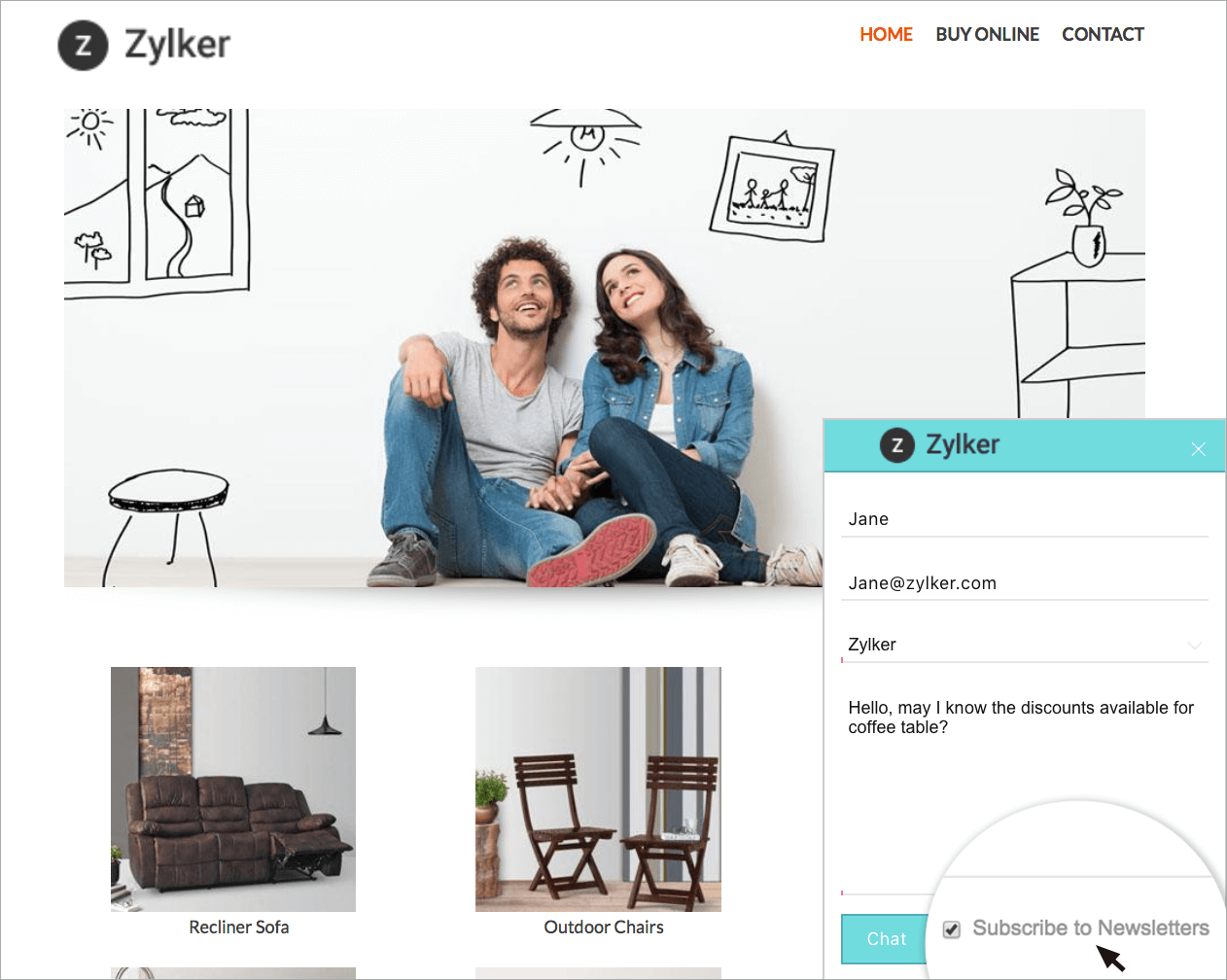 Scedule an email list
You can scedule a list of prospects to be delivered right into your inbox after an email campaign. A list can be sceduled based on 25 different criteria like 'Campaign name' along with time on your pricing page.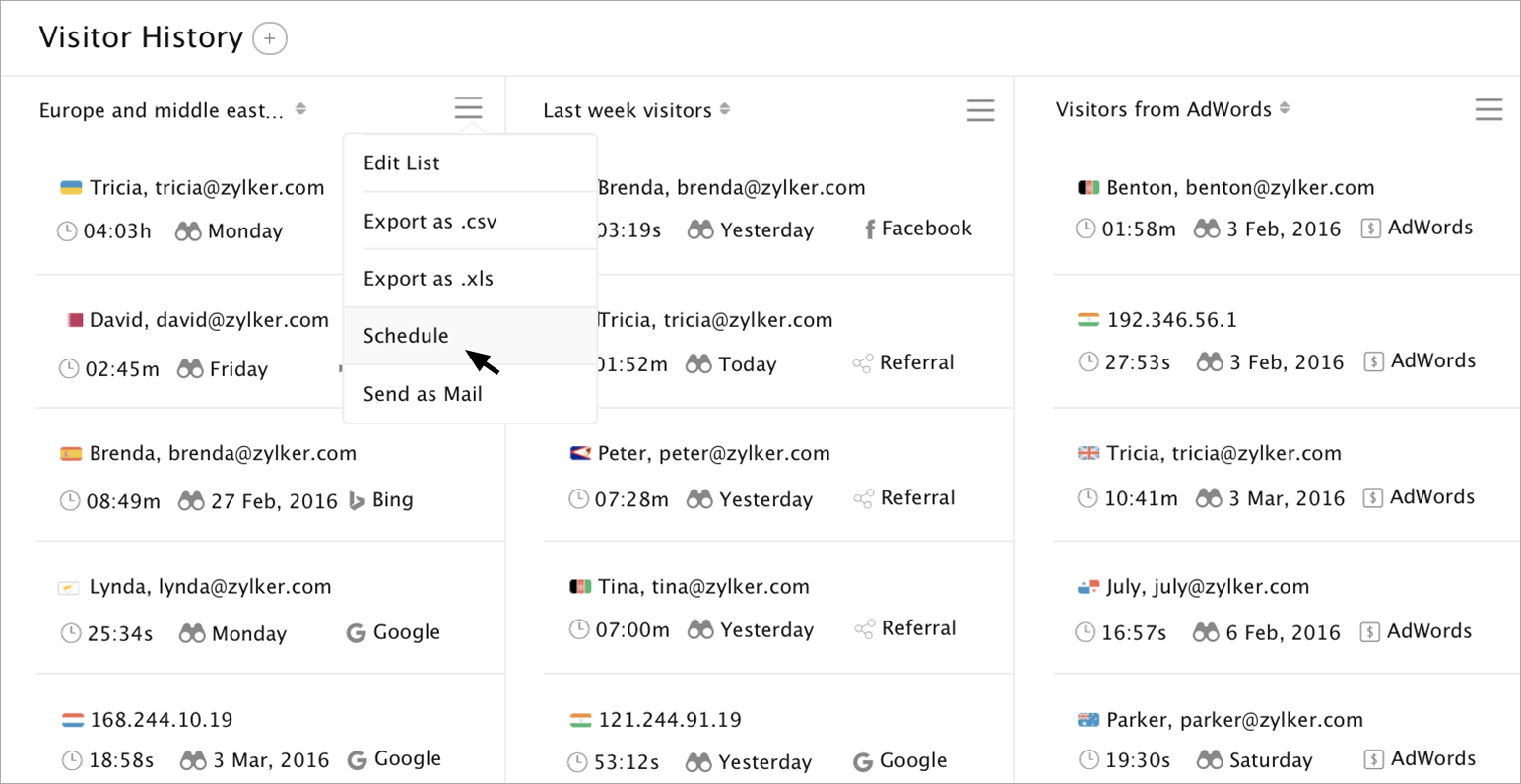 Automate engagement
Use insights from your campaigns to automate your engagement using intelligent triggers. A message of your choice can be sent via chat for visitors from a specific campaign.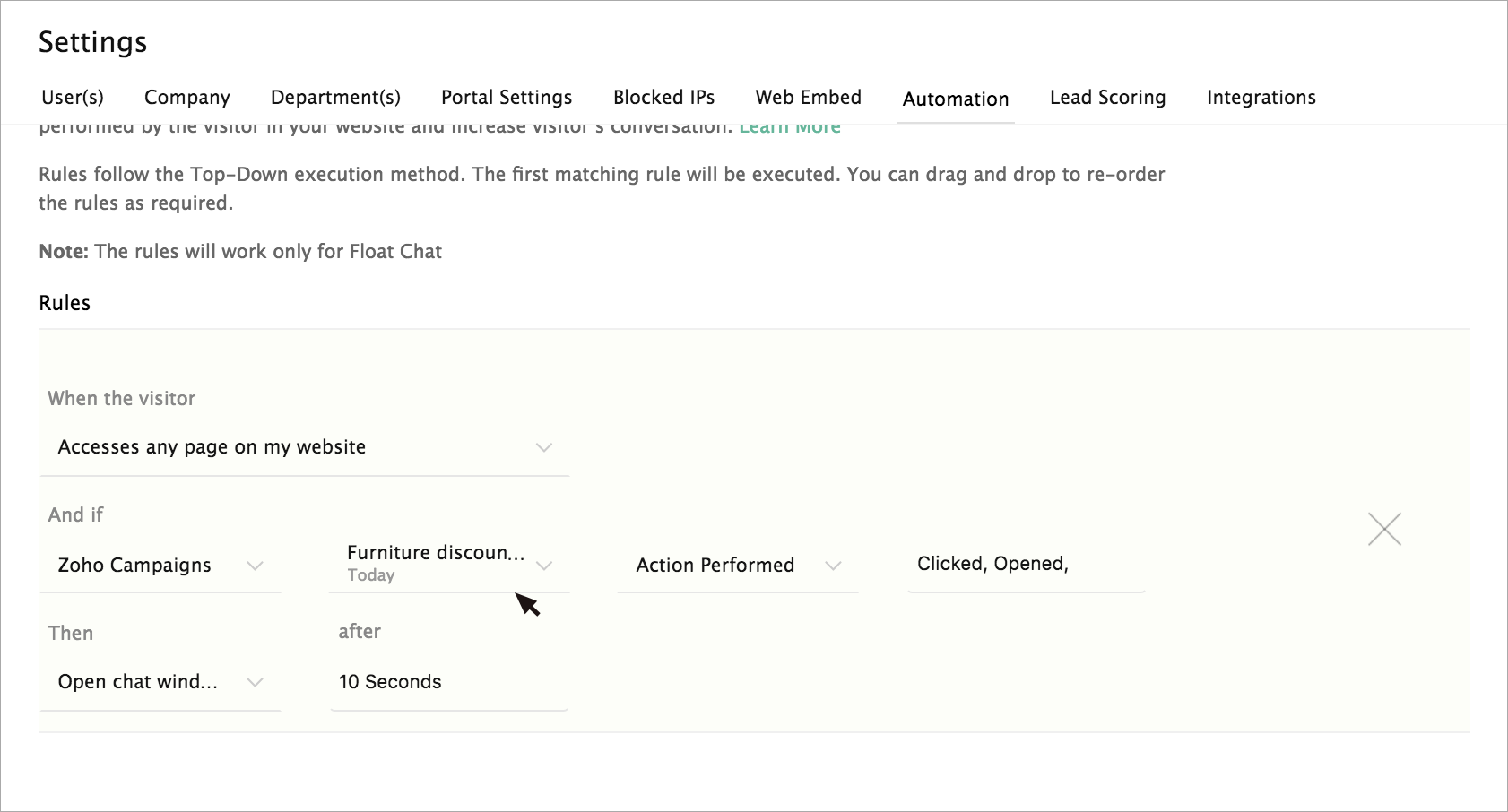 How to Guide
Implementation is a breeze, integrating SalesIQ with your campaign software is child's play. Yet we do have thorough step-by-step guide to get you up and running. Learn more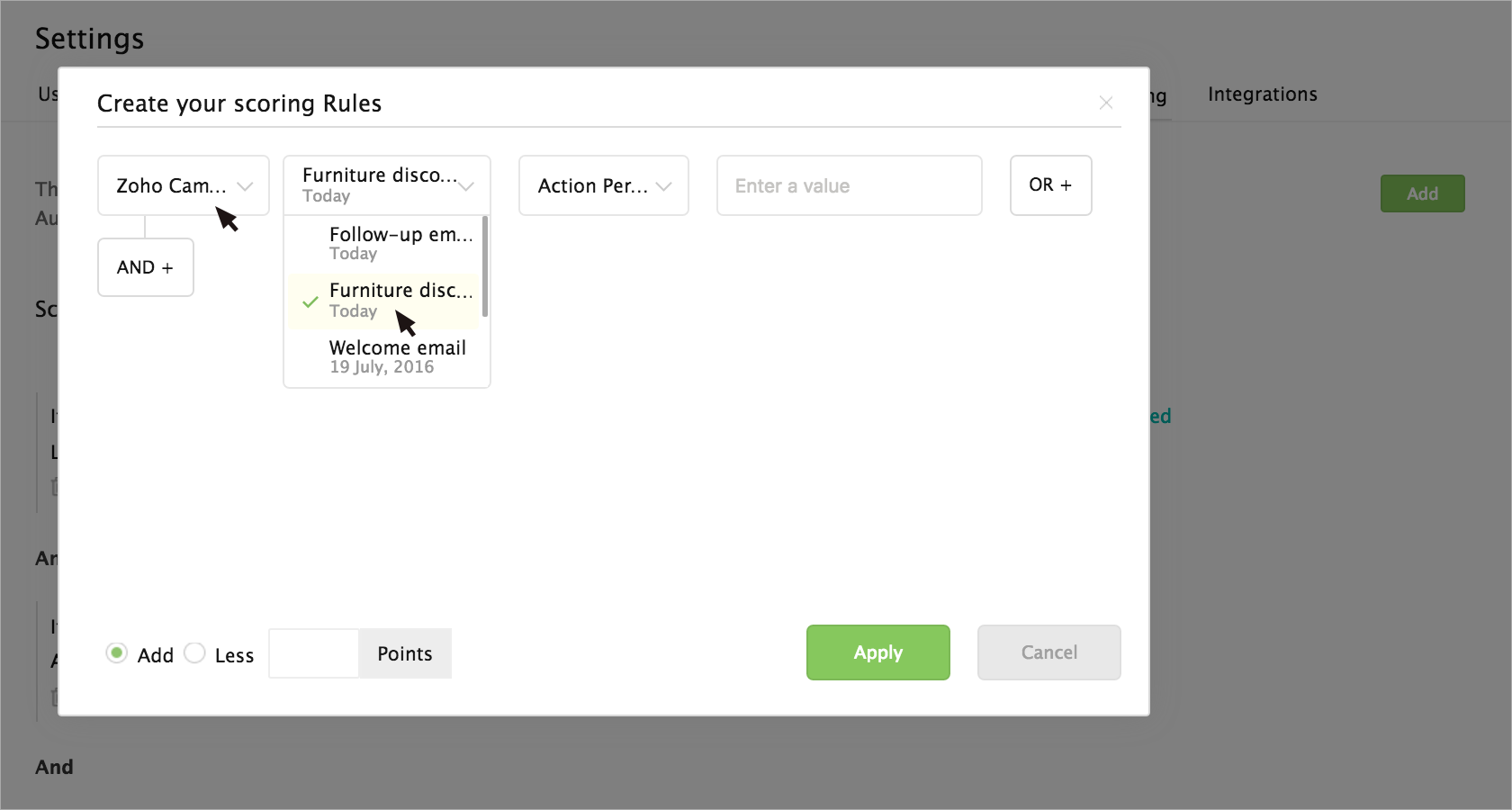 Lead score
SalesIQ gives the list of all your website visitors prioritized based on lead score. Use actions and insights from your campaign to assign a lead score to a prospect that can be exported into a .CSV file.