By integrating Email Genie with your email client you can expect
10x
More contextual conversations with your clients and prospects.
25x
Increase in customer satisfaction resulting from insight driven conversations.
30x
More engaged prospects when your CRM data syncs up with your email client.
Plays well with leading email clients
SalesIQ
Outlook
Gmail
Apple mail
Zoho Mail
Windows Mail
AOL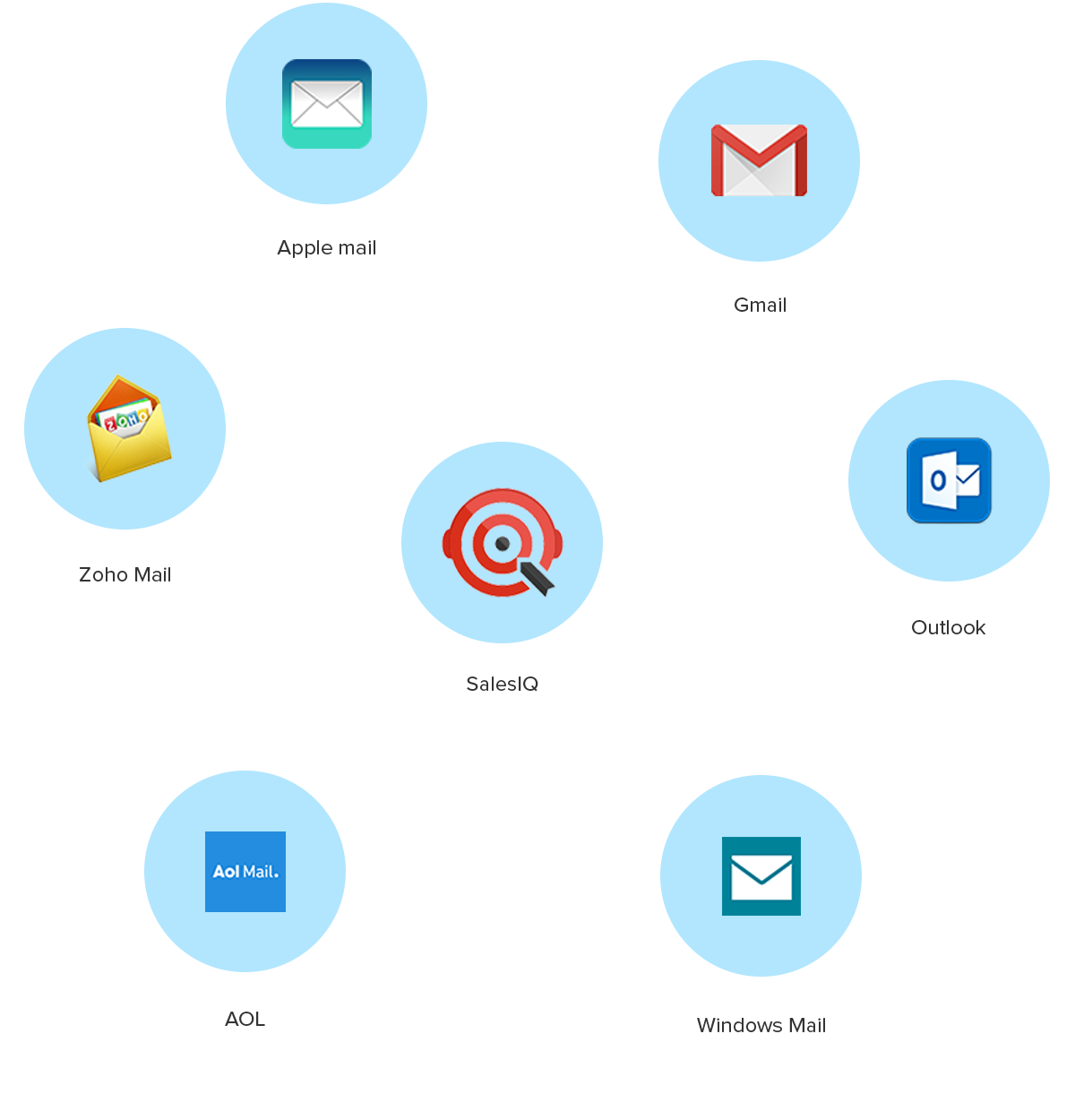 Know key insights about prospects, where they are placed in the sales pipeline.
With distinct features like Opportunity Meter, Lead Scoring and the Last Visited Page, assess the deal closing opportunity of the prospect. Be informed about their current CRM status, existing support ticket status, the last campaign sent to them and the last contacted support agent - all summarized together right in your mobile email app.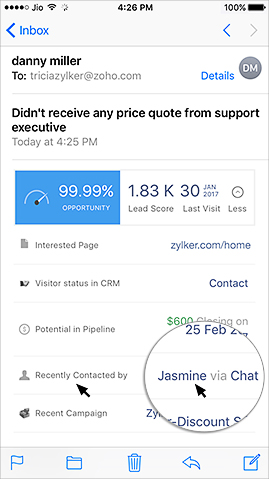 Write with Context.
Tailor personalized email responses and send them to your prospect from the comfort of your mobile mailbox. Contextually engage with your prospects and close deals in a jiffy.