Trusted by over
465,000

businesses globally
Why is Zoho SalesIQ one of the best alternatives to Drift chat?
Transparent pricing
SalesIQ is an affordable live chat tool for your business with competitive pricing. Unlike Drift, where you need to pay for expensive add-ons to access additional features, we provide a comprehensive list of features with entirely transparent pricing upfront so you can rest assured knowing exactly what you're paying for.
More than just a basic chatbot
Zoho SalesIQ offers an AI chatbot-building platform called Zobot, which has advanced features and is user-friendly compared to Drift's basic chatbot. With Zobot, you can also effortlessly connect with other popular bot platforms such as IBM Watson, Dialogflow, Microsoft Azure, Haptik, and Zia Skills. Whether or not you're a tech-savvy individual, and regardless of whether you're running a small business or a multinational corporation, Zoho SalesIQ has chatbot solutions to fit your needs.
From こんにちは to Hello, We've got you covered
Personalize your chat conversations with users via our multi-lingual support for 30+ languages using Zoho Translate and Google Translate. Create FAQ content in 30+ languages and present the right content for every user based on their preferred language.
Additional defense layer
‌‌Protect your employees from the wrath of abusive customers with our profanity management feature that Drift doesn't offer. Detect and prevent the use of offensive language in your live chat interactions by setting up a profanity library and block the user's IP address if they are persistently unpleasant. Don't leave your employees vulnerable with Drift!
SDKs for 5+ mobile platforms
Mobilisten, Zoho SalesIQ's Mobile SDK, can seamlessly integrate with cross-platform apps such as React Native, Cordova, Ionic, and Flutter. In contrast, Drift does not offer a Mobile SDK. SalesIQ's SDK is available to customers on all plans including the Free plan.
Effortless lead generation and tracking
With our intuitive and effortless lead generation and real-time visitor tracking feature, you can streamline your sales process and focus on what really matters—growing your business. With SalesIQ, you have the ability to interact with prospective clients in real time, gaining valuable insights into their preferences and requirements. You can also establish personalized chat greetings and prompts, allowing you to connect with visitors at the most opportune times, improving the likelihood of converting them into paying customers.
‌Seamless connectivity
With Zoho SalesIQ's click-to-call feature, website visitors can easily connect to your business in just a single click. No more manual dialing or missed opportunities—don't let valuable leads slip away. It's also an efficient way for your customers to reach out to you.
‌Multiple channels accessible from one dashboard
With support for multiple Instant Messaging (IM) channels including WhatsApp, Instagram, Telegram, LINE, and FB Messenger, prospects and customers can instantly reach you right from their favorite apps, eliminating queues and increasing customer satisfaction.
Handy self-service options
Unlike Drift chat, Zoho SalesIQ offers a wide range of convenient self-service features that cater to your visitors' needs. You can easily equip your AI bot with valuable information by adding articles, documents, FAQs, and a library of engaging phrases known as Small Talk. Our platform also includes Business Terms, a repository of industry-specific and business-related keywords, which can be added as alternate references, enhancing your bot's effectiveness in delivering relevant information to visitors.
Powerful screen sharing
Say goodbye to frustrating back-and-forth communication and hello to faster, more effective resolutions. With the click of a button, your operators can now share their screen with your customers to provide a more immersive and efficient support experience. Whether it's navigating through a complex process or demonstrating how to use a specific feature, our screen share feature makes it easy for your team to solve any challenge.
Clearer communication with voice notes
With Zoho SalesIQ's voice notes feature, you can record and send short voice messages in real time during your chat conversations. No more struggling to type out long paragraphs or decipher confusing text messages. Not only is it quicker and more convenient, but it also allows for more natural and clear communication with the customer.
Want to learn more? Get a comprehensive list of all our features
Check out the detailed feature comparison to learn why Zoho SalesIQ is the best Drift chat alternative
*Enterprise plan comparison
Features

SalesIQ (Enterprise) Drift (Premium)

Customer Support

Audio calling

Click-to-call

Reopen conversation

Voice notes

File sharing

Screen share

*Extension needed

Agent Support

Chat monitoring

Chat routing

Live translate

Call recording

Multilingual support

CSV export

Internal notes

Abusive content management

Block IP

Company profile enrichment

(Powered by Zia)

Widgets

Visitor routing

Third party messaging app integration

Reports

Tags

Email templates

Agent-to-agent chat

Resources

FAQs/Article import

FAQs

Articles

Unanswered questions

Small talk

Business terms

Canned replies

Customer Engagement

Triggers

Chatbots

Codeless bot

Answer bot

Visitor Tracking

Lead scoring

Live tracking

Mobile SDK

Push notifications

Android

iOS

Tracking

Customization

Multilingual support

Channels

Instagram

WhatsApp

Telegram

Facebook

(*with webhooks)

Mobile App

iOS

Android

Security

GDPR Compliance

App

Apple TV
Why settle for less?
Select the best alternative to Drift
Zoho SalesIQ is not only more cost-effective, but it also offers a variety of pricing options to fit your specific needs. While Drift's Premium package begins at a staggering $2,500 per month, SalesIQ's Enterprise package costs just $20 per operator per month billed annually.
Drift = 10x costlier than Zoho SalesIQ
Pricing

SalesIQ (operator/month billed annually) Drift (seats/month billed annually*)
Free

$0.00

Free

$0.00

Basic

Premium Starts at
$2,500/month
Professional

Advanced

-

Enterprise

Enterprise

-
*Drift comes with 1 seat by default and then, depending on the roles and responsibilities, provides seats as add-ons. Drift's pricing model can quickly become expensive, with additional seats costing $80 per month. With SalesIQ, you don't have to compromise on quality or pay exorbitant prices to receive the best service. Get the full picture of our pricing plans
New success stories
every day
"Zoho SalesIQ helped us identify where we're getting our visitors from and generate quality leads by directly chatting with them. We get an automated email of visitor behavior and downloadable contact data of visitors, which we use for email marketing to generate traffic and leads. Zoho SalesIQ's mobile app helps us keep connected with our customers 24/7."

Murali Krishnan, Digital Marketing Manager, ABC Fruits
"Our experience with Zoho SalesIQ has been very positive. We are able to now concentrate more on generating sales to both existing and new customers by being easily accessible. Zoho SalesIQ is well-integrated with Zoho CRM. The team behind Zoho SalesIQ is listening to customer requests and constantly trying to improve the product."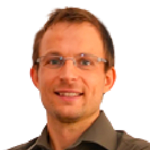 Bo Thygesen, Director | Business Development 2base.com
"After embedding Zoho SalesIQ on our website and operational platform we are closing deals faster and our customer support has never been so efficient. With Zoho SalesIQ, we have raised the bar of customer relationship. The platform is friendly for both sides and connects well with Zoho CRM, giving us complete information of whom we're talking to."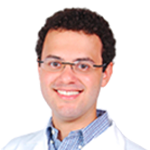 Rodrigo Ferrer, CTO | Pró-Laudo
Top reasons to look for alternatives for Drift Chat
Heavy pricing: Drift can be expensive for small businesses, especially if they don't need all of the features that come with the platform.
Complexity: Drift Chat has a steep learning curve and may require significant technical expertise to set up and use effectively. This complexity can be a barrier for businesses that do not have dedicated IT staff or technical resources.
Limited integrations: While Drift Chat does offer some integrations, it may not integrate with all of the other tools and platforms that a business uses. This can make it difficult to streamline workflows and create a cohesive customer experience.
Lack of customization: Drift has limited customization options, which may not work for businesses that have unique branding or user experience requirements.
Support: Some businesses may find that Drift's support options are not adequate for their needs.
All names and marks mentioned here remain the property of their original owners. Prices are as published by the named competitors on their website(s) as on January 2023 (without taking into account the taxes or discounts), and are subject to change based on the pricing policies of the competitors. The details provided on this page are for general purposes only and cannot be considered as authorized information from the respective competitors. Zoho disclaims any liability for possible errors, omissions, or consequential losses based on the details here.