Clements Realtors finds success automating their customer engagement with Zoho SalesIQ
About Clements Realtors
Clements Realtors is a full-service real estate agency located in Winnsboro, Texas. Founded in 1984, they've been connecting buyers, sellers, and investors in the market for nearly four decades. They provide quality service in all areas of real estate transactions with a goal to make them as stress-free as possible.
Industry

Real estate

Type

B2C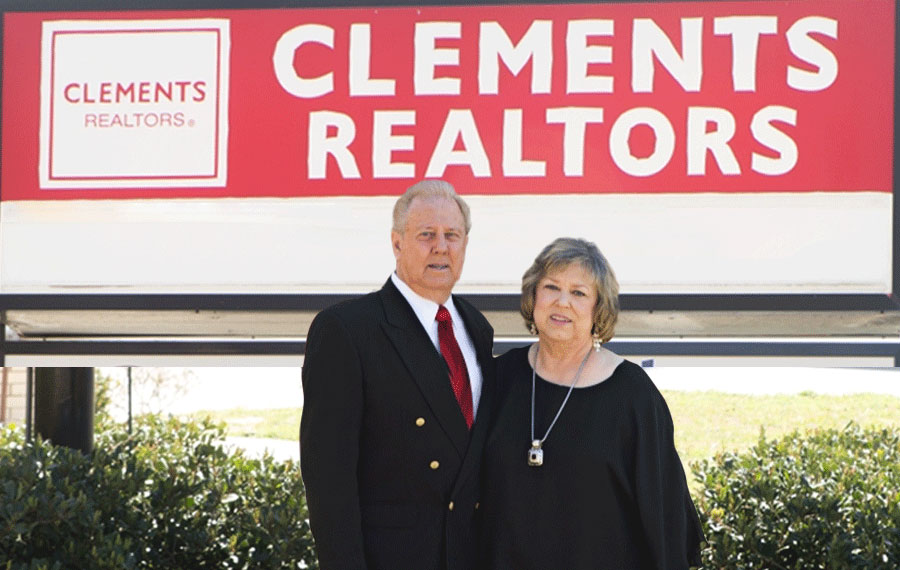 Challenges
Clements Realtors had been on the lookout for a way to instantly help their prospects with information on property loans, banks, title deeds, and more. Prior to discovering Zoho SalesIQ, they tried Facebook Chat and Tidio Chatbot, but these tools didn't quite work out as their agents had to be active in the real estate arena and couldn't manage website live chat simultaneously.
They needed a solution that would help them monitor their website visitors and assist prospects and clients without requiring their personnel to be available around the clock.
The Solution
In the search for a fix that fit their requirements, Francell Burnett—owner of Clements Realtors and a real estate agent herself—came across Zobot, Zoho SalesIQ's chatbot builder. Being a happy customer of other Zoho products, Zoho SalesIQ looked like a natural fit to her.
"We were already using Zoho Creator, Zoho Assist, and Zoho Social and were very happy with them. When I started searching for something to replace Tidio Chatbot, Zoho SalesIQ's Zobot came up in the search. After checking out Zoho SalesIQ, we decided to try it and decided it was the right choice for us."
--- Francell Burnett, Owner/Agent, Clements Realtors
She also found Zoho SalesIQ to be very helpful for proactive customer engagement.
"Sometimes a visitor on a website needs some kind of a prod to start a conversation about the purchase of a property. This can be done using SalesIQ"
One of her favourite features in SalesIQ is the visitor tracking module that gives a real-time view of website visitors organized into four concentric rings based on the criteria of the user's choice—with the hottest prospects in the inner rings and the cold visitors moved outside the rings. It also gives users detailed visitor information such as name, location, actions, time spent on site, and more.
"I like how the rings show who's on our website and give us more information about them. It's also useful to see where our website visitors came from and the pages they viewed."
Another favorite was Zoho's SalesIQ's codeless bot builder, which features an intuitive drag-and-drop user interface. Here's what she had to say about her experience with building their fully functional chatbot, Zanny—which runs with no human intervention—using the prebuilt bot flow blocks.
"I'd been using Tidio's chatbot but just was not happy with it. When I read about Zoho SalesIQ's new codeless bot builder, I decided it was the one for me. I then watched a couple of how-to videos and started building my bot. Once I got the hang of it, it was so easy to build, and I actually had fun doing it."
Another factor that impressed Francell was the amazing experience she had with SalesIQ's support team. One of our customer support specialists even received a special mention!
"I could not have asked for any more help than I was given. Kiran from your customer support team was so much help to me. I am a 78-year-old woman who does not know a lot about the new technology, but he made everything so easy. He helped me understand how to use the prebuilt blocks and accessed my computer remotely, which made it that much easier. I have had a lot of tech help with different programs, but nobody was as nice and helpful as he was."
We couldn't have been more happy and proud to work with customers like Francell and look forward to seeing Clements Realtors' continued success.
Want to know more about how SalesIQ could help you engage new real estate leads, convert them into customers, and retain them for life? Schedule a personalized demo at your earliest convenience or try it for free now.