Do more in a single interface
Take your engagement to the next level and cut down the tab shuffling to get a prospect or customer's data. Create custom app integrations to access your favorite apps inside SalesIQ using Widgets. Include the features and functionalities you need from these apps in order to view and manage the data from SalesIQ. Prevent double entries by adding an auto sync feature while building your widget to sync all data added or altered in the respective apps.
Manage the displayed data using form controllers
Create and manage the data fields to be displayed in your widget and their specific actions using Form Controllers. These controllers get triggered either when the user submits the form or adds/updates their input in a form field. You can choose and program the type of fields you would like to add/include in your form from the action handler of the chat widgets.
Make connections with Webhooks
Already have an app you want to connect to SalesIQ? You can easily do so using Webhooks. If you have the app hosted on your server, you can connect it using the suitable API. You can also set up webhooks to do various other actions like send targeted emails to a particular lead/contact using the email address/contact information they provide or receive updates when a new operator is added to your portal.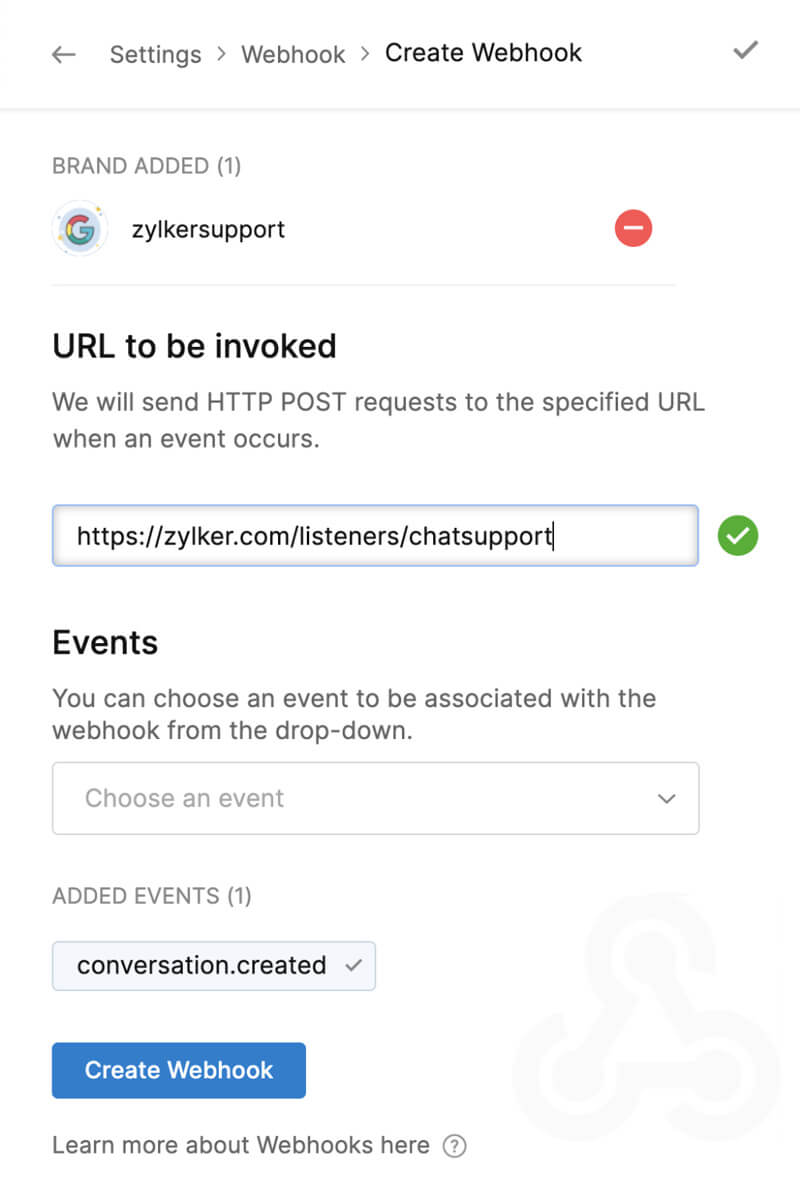 Ready to try it out?
See how it's done