Custom chatbots for all your business needs
Choose from 15+ prebuilt chatbot templates, Drag and drop widgets like single and multiselectors, maps, calendars, and rating scales available in the WYSIWYG editor
Create your first Zobot
Smart automation, with a few lines of code
Deeply programmable and optimized for customization, Zobot offers endless possibilities. From simple store navigation assistants to complex sales and support operations, tailor your chatbot for any industry or business function.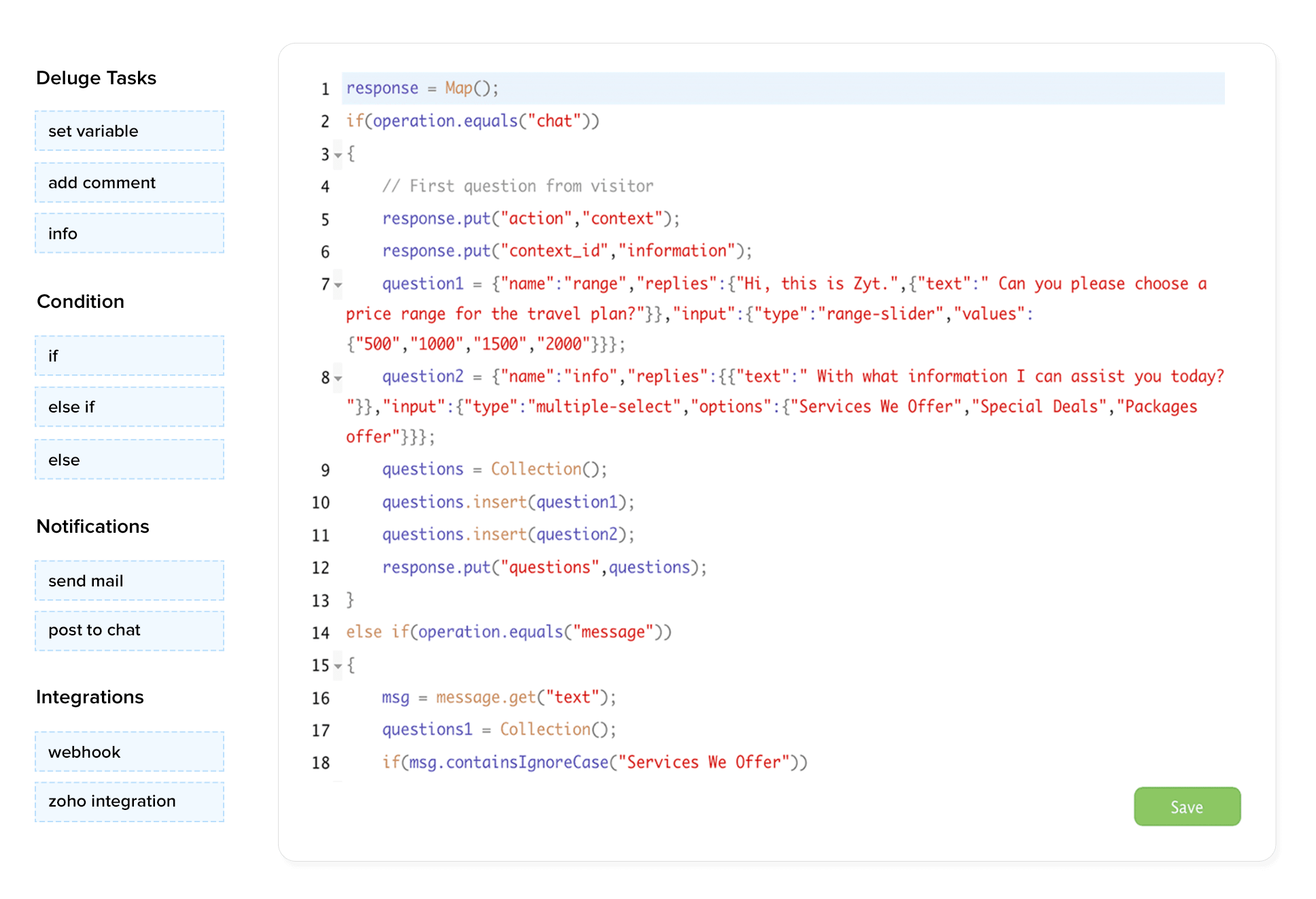 Create your own chatbots that can:
Say hi to your leads
Greet your customers and initiate great conversations while also collecting valuable data.
Engage with them proactively
Hold visitors' attention with targeted engagement, in every step of their website journey.
Close that big deal
Qualify leads, run promotional campaigns, initiate transactions, and close stellar deals.
Support your customers
Resolve issues 24/7, with bot agents who work for you even while you're away—free of cost.
Seamless syncing with the CRM tool of your choice
Seamlessly integrate with all your apps and native databases including CRM, help desk and e-commerce platforms.
Allow data and operations to flow uninterrupted end-to-end.
Eating soup with a fork? Not anymore.
Choose from a range of widgets to match data with the perfect tool.
Single/Multi-select

Sliders

Calendars

Maps

Schedulers

Feedback

Link Cards

Help Lists
Single/Multi Select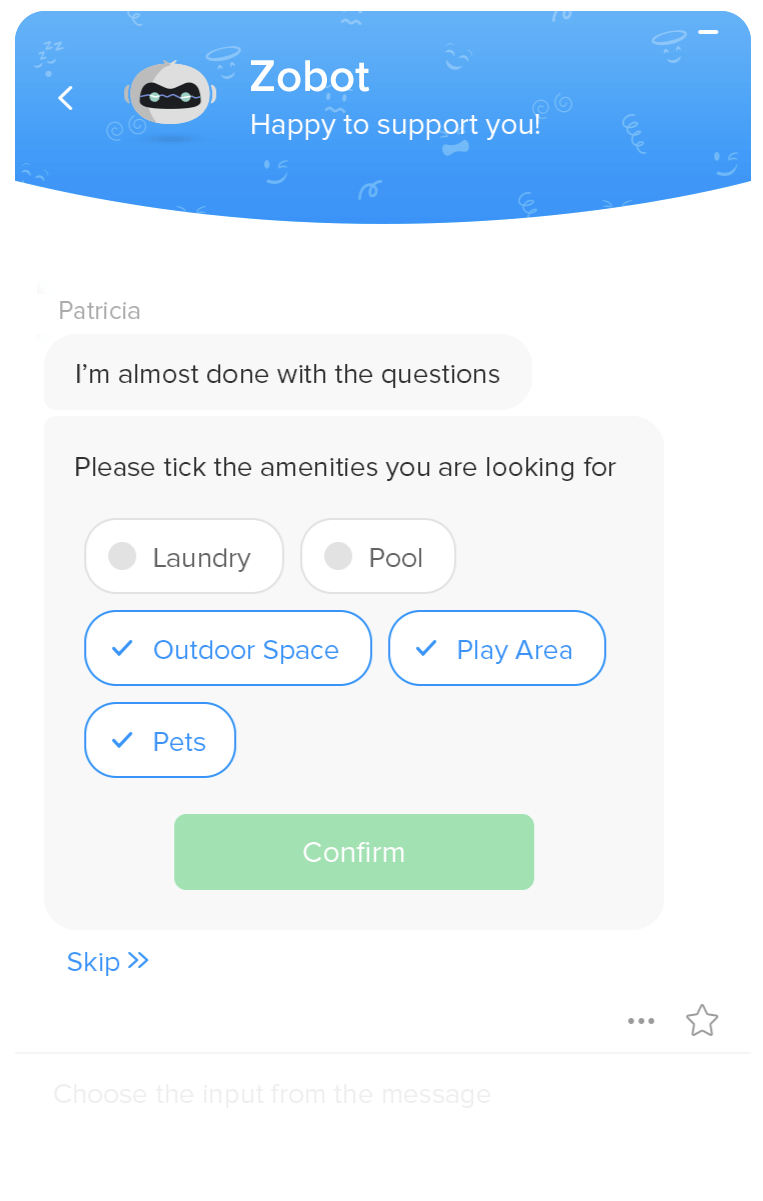 Sliders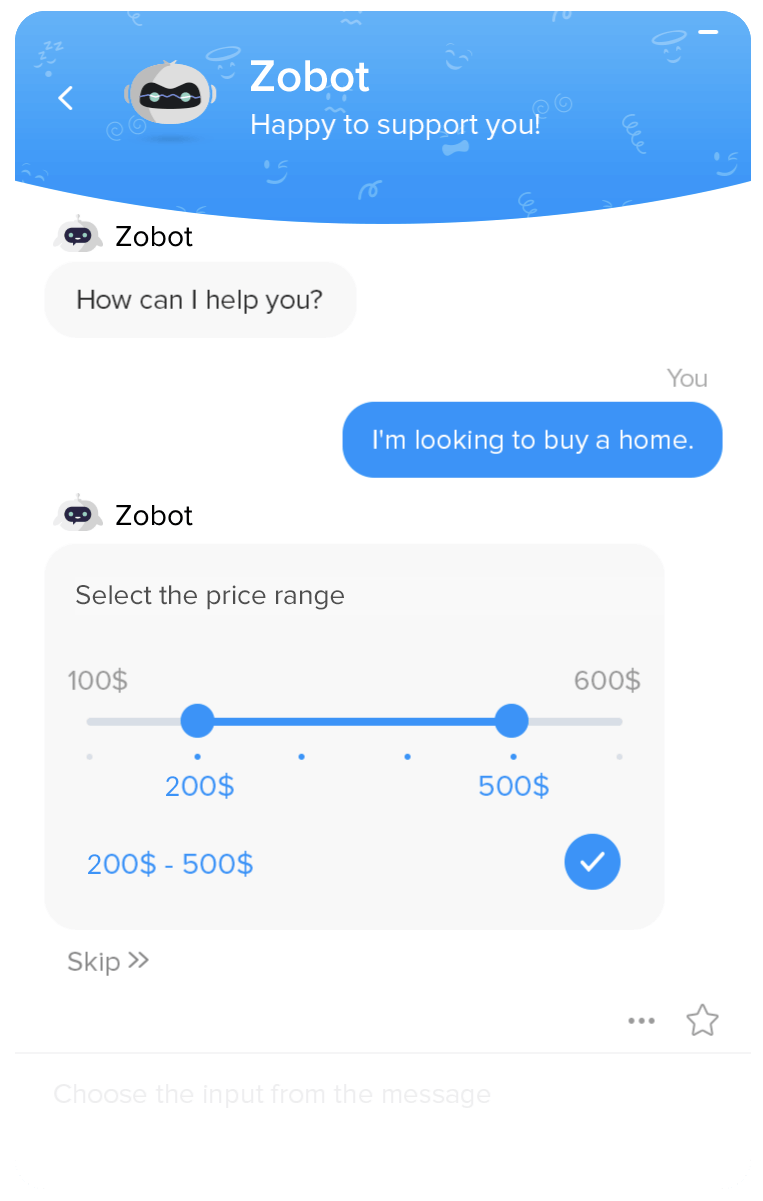 Calendars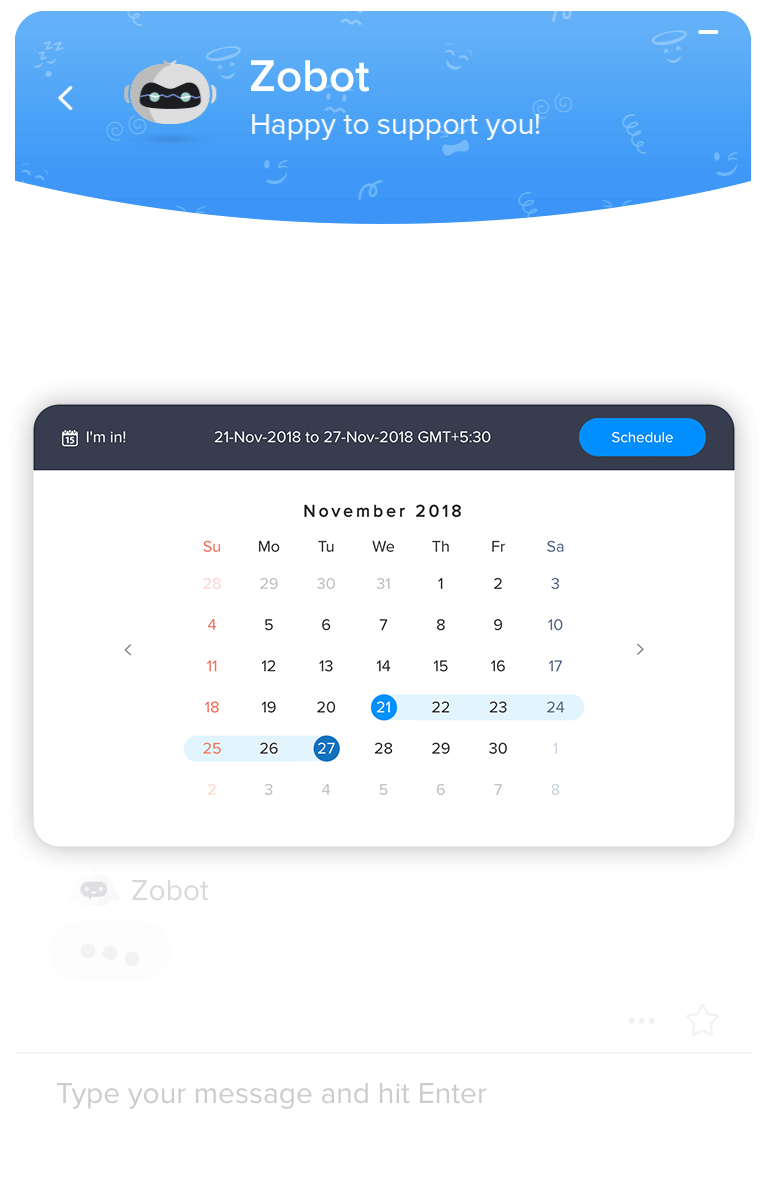 Maps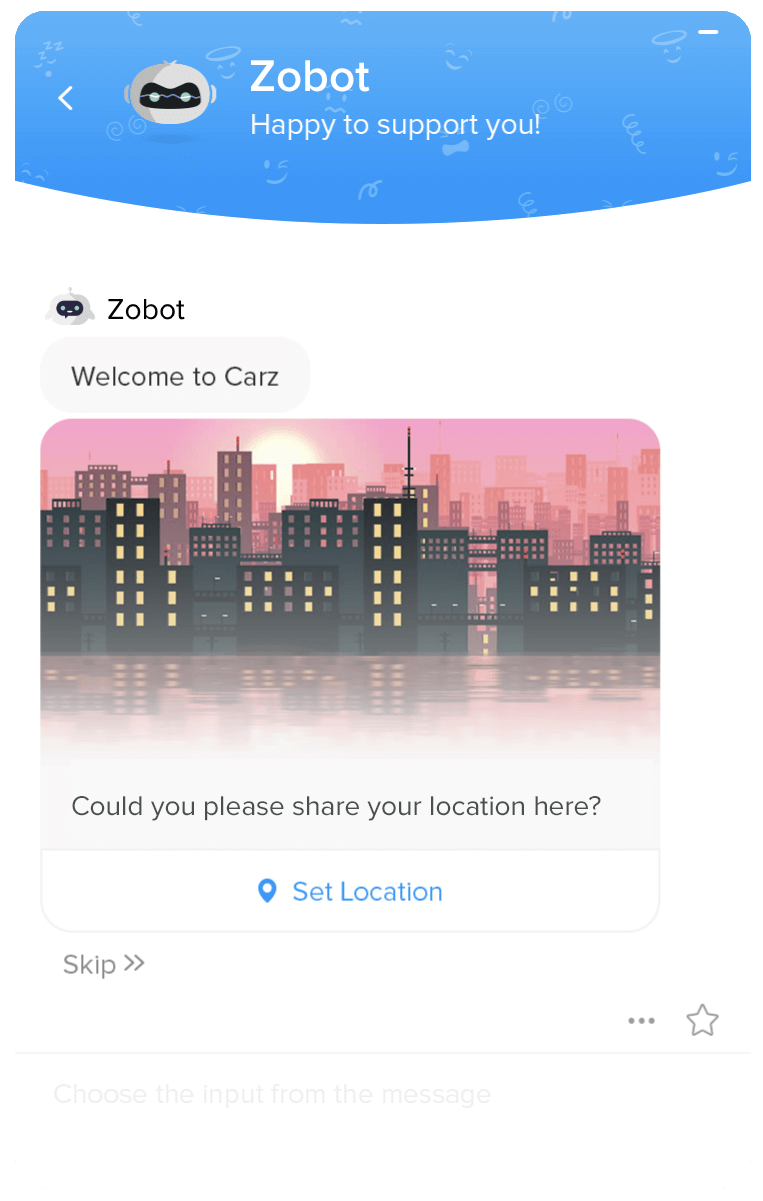 Schedulers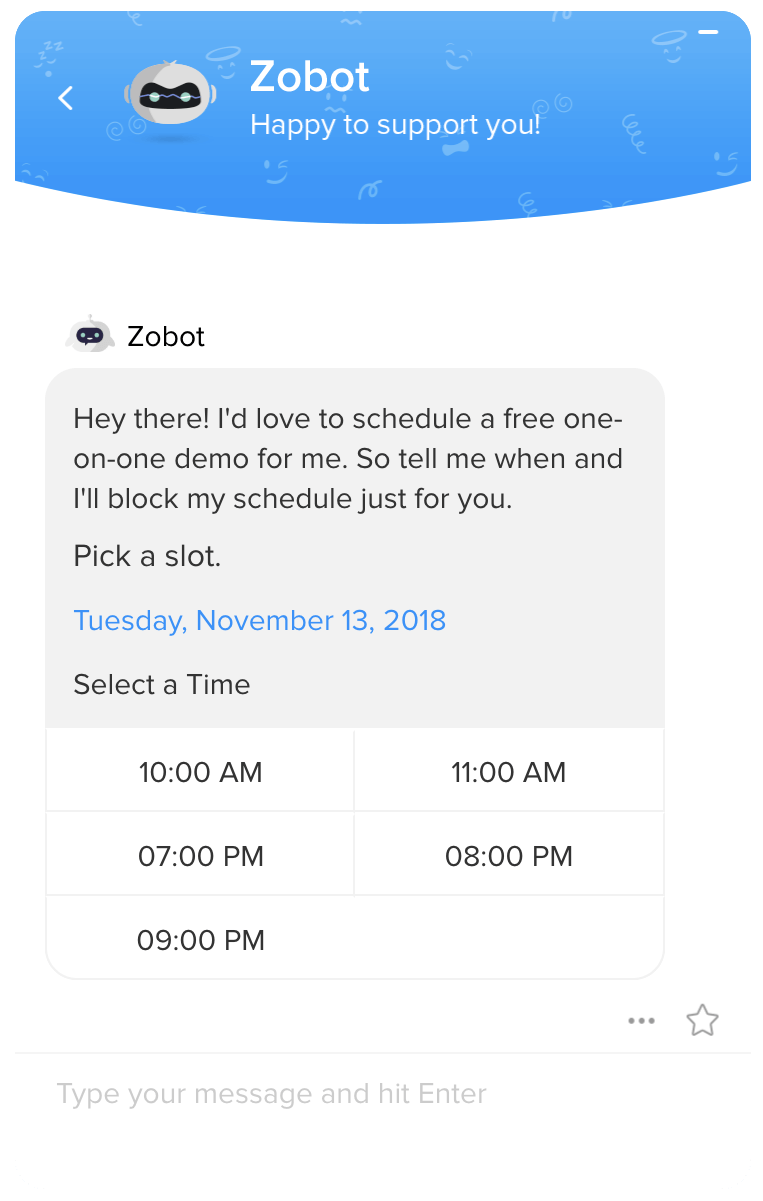 Feedback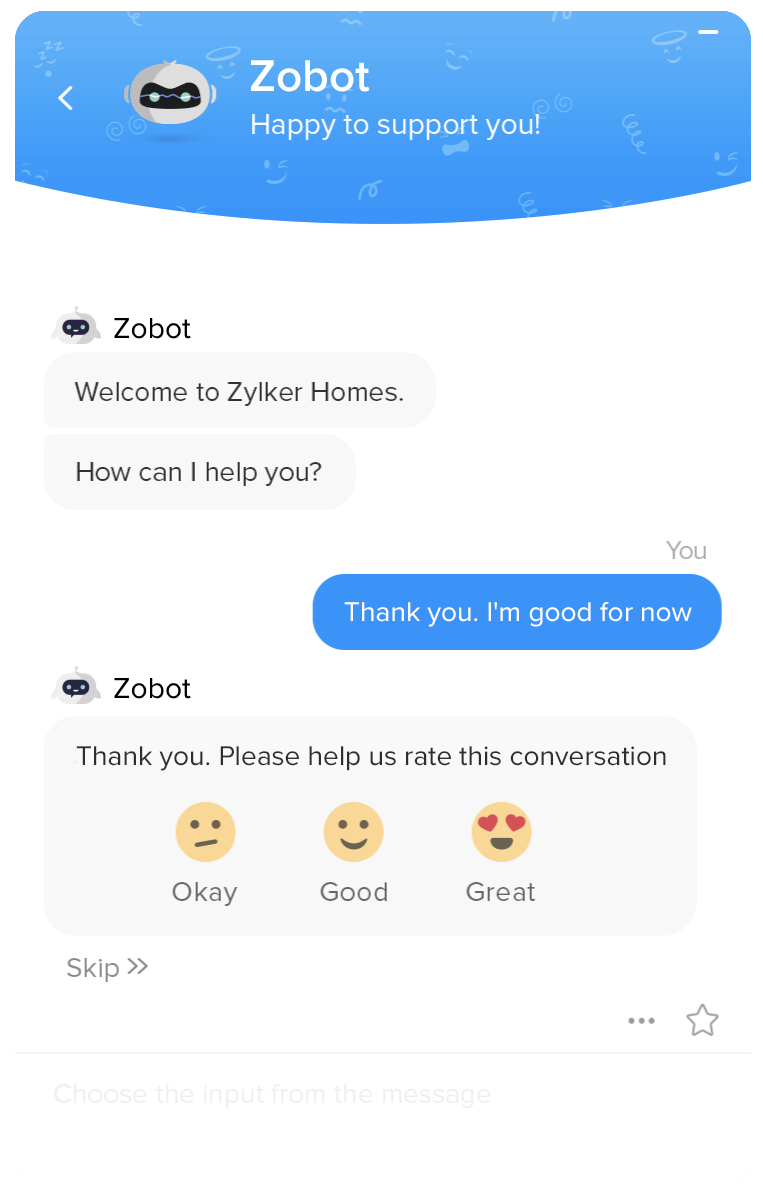 Link Cards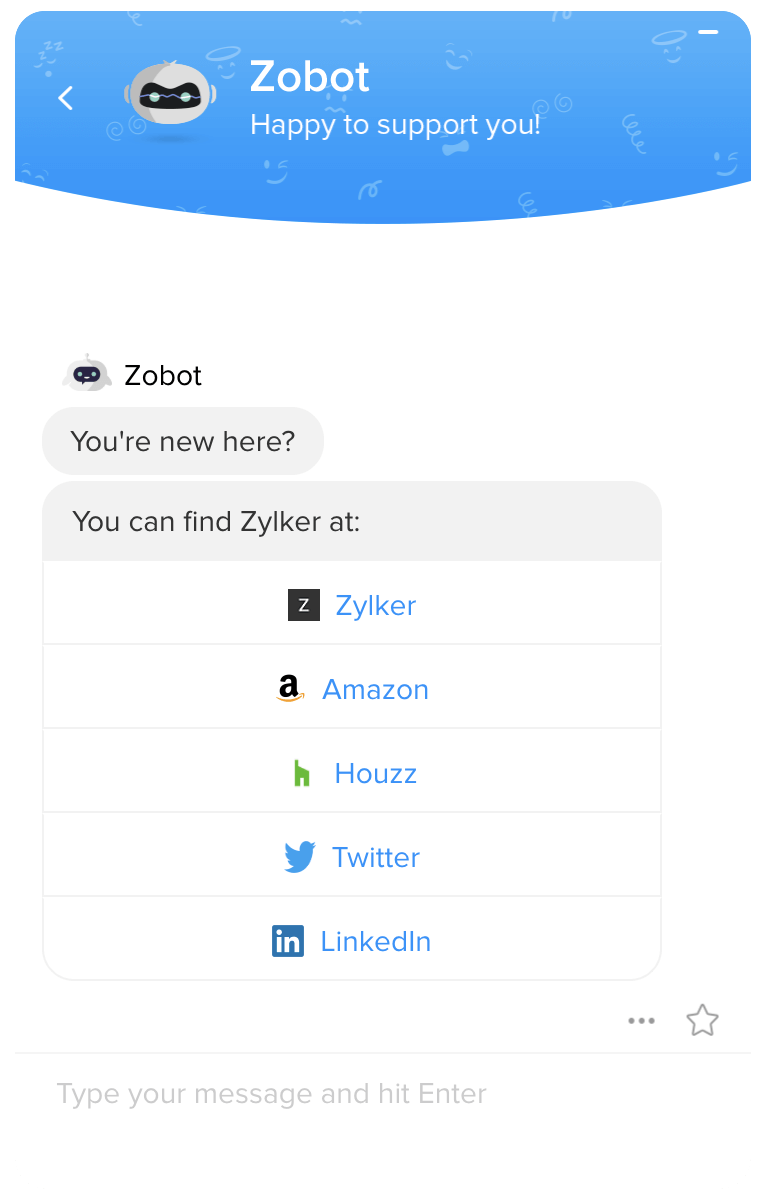 Help Lists