Can I change the Cost per Hour of a user effective from a particular date?
You can change the cost per hour of a user effective from a certain date. Here's how:
Go to Time Tracking > Projects.
Select a project for which you wish to change the effective from date.
Click Edit.
Edit the Cost Per Hour Rate.
Click the Edit button next to the Effective From Option and select a date.
Click Save.
The new cost per hour rate will be applicable for all the time entries effective from the selected date.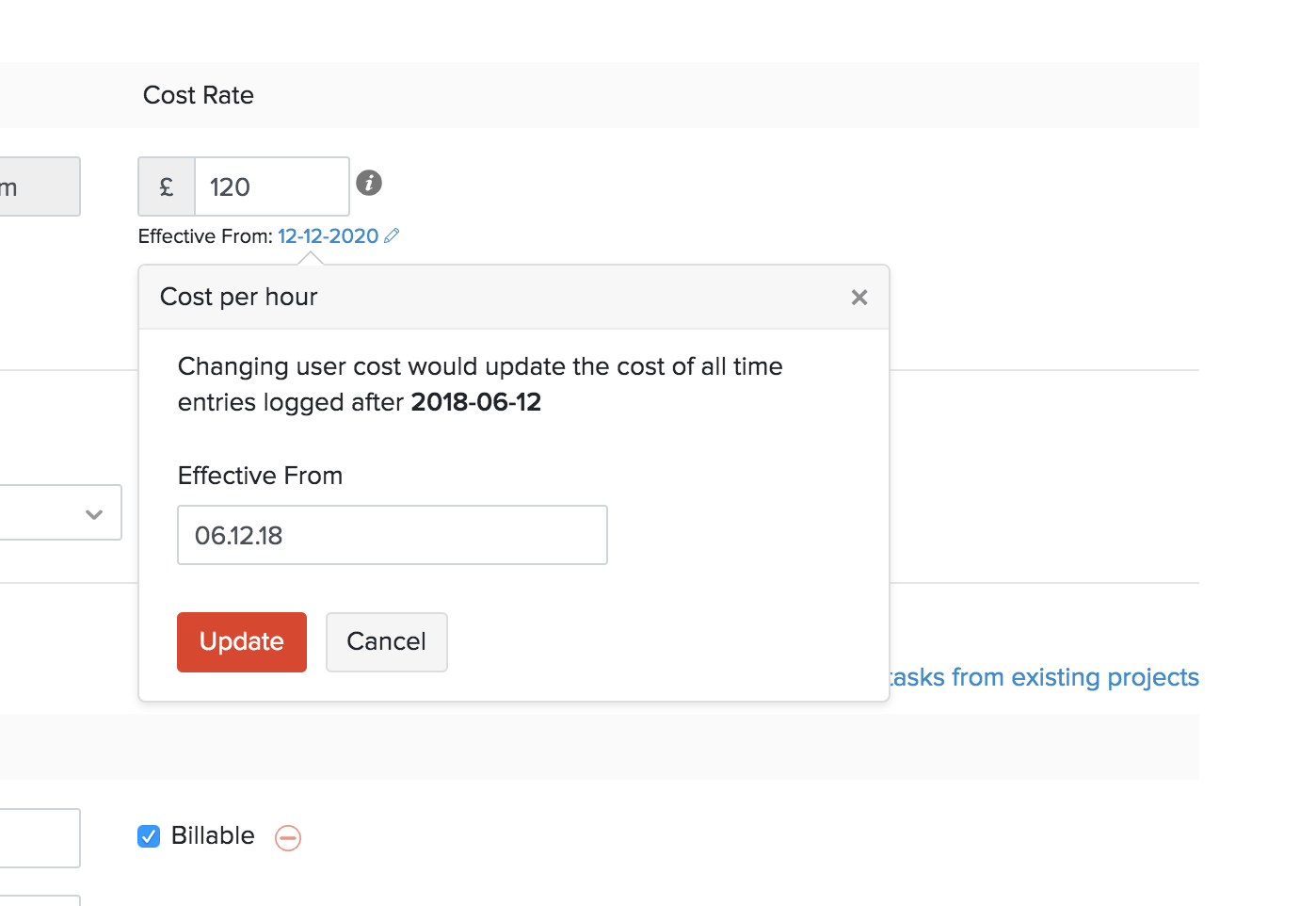 Insight: The Effective From option will be available only for existing projects. You will have to edit the project and enter the effective from dates.