How do I give new users/supervisors timesheet access?
If you want to give a new user timesheet access, you'll have to invite the user first.
Go to the Timesheet tab and select the desired project.
Click More Actions and select Add User.
Click the [+] Add new user in the Add users popup.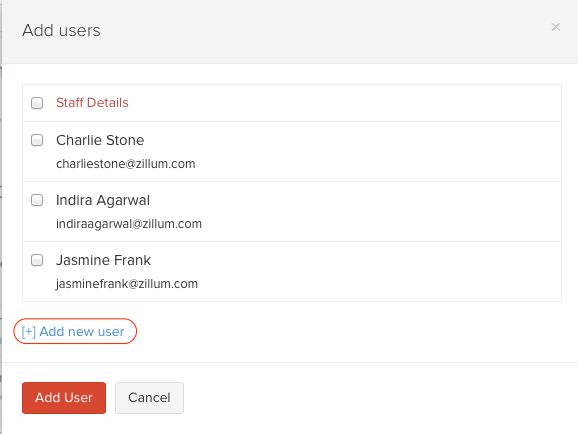 This will lead you to the invite user popup where you need to mention the email address, name and role of the user and click Send. Select Admin as the role if you'd like to make the new user a supervisor.
Now if you go back to the [+] Add new user popup, you'll be able to find your new user there. Check the new user and click Add User.