Why do PDFs contain additional pages with no content? How do I remove them?
Your PDFs will have additional page with no content if you have not updated your annexure content. To update your annexure content:
Click the Settings icon in the top right corner and select Templates.
Hover over the template in which you want to remove the additional pages and click Edit below the template.
Switch to the Annexure tab in the left sidebar.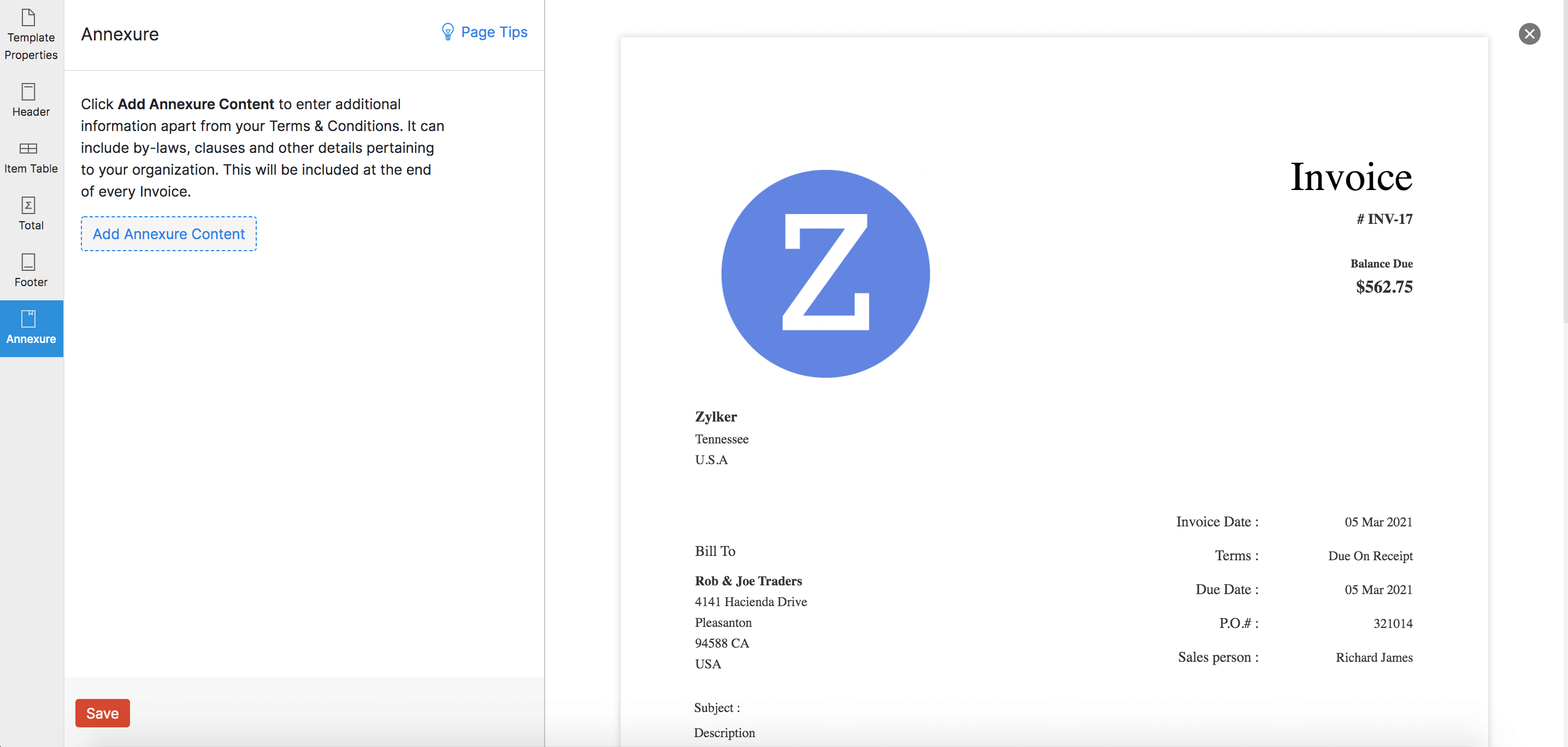 Click Update Annexure Content.
Update the annexure content or remove them, if it is unnecessary.
Click Save.

Once you've updated or removed your annexure content, your PDFs will no longer contain the additional empty pages.