How do I associate invoices with sales order?
Prerequisites
Before associating invoices with sales orders, ensure that:
The Order Number field of the invoice contains the number of the sales order with which the invoice should be associated.
The item names in both the sales order and the invoice are the same.
The quantity specified in the invoice is less than or equal to the quantity specified in the sales order.

To associate invoices with sales orders:
Go to the Sales module on the left sidebar and select Invoices.

Select the invoices that you want to associate with sales orders and click Associate With Sales Orders at the top.
The invoices will be associated with the sales orders whose order numbers are specified in the respective invoice, and the status of the associated sales orders will be changed to Closed. You can view the details of the associated sales orders in the Associated Sales Orders section of the invoice's Details page.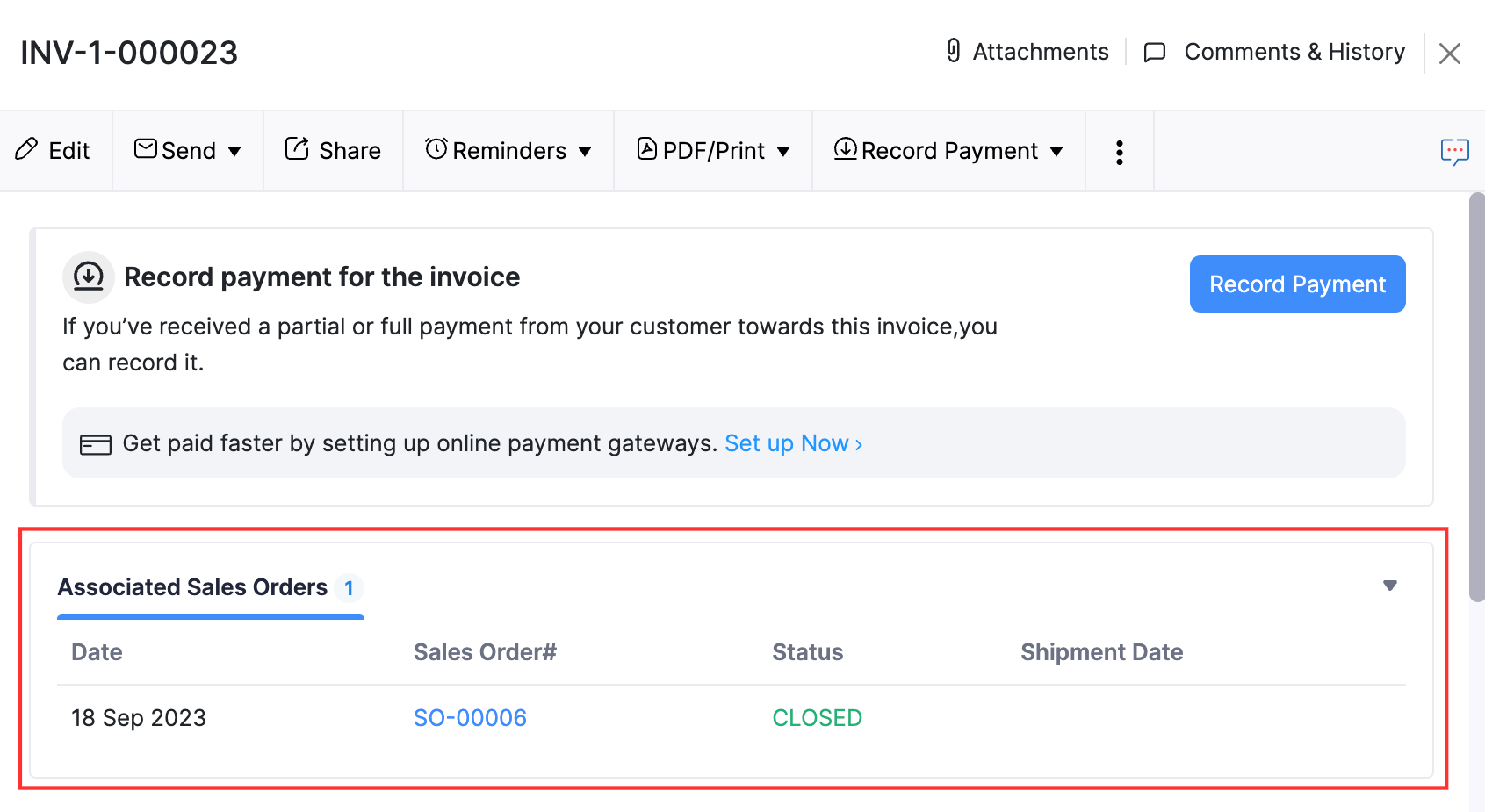 ---