How can my customers login to the customer portal?
Whenever, you enable portal access, an invitation mail will be triggered automatically from Zoho Books. Your customers need to accept this invitation in order to access the portal.
To enable the customer portal for a contact for the first time, in the Contact Details Page, scroll down and click on the Enable Portal option under the income chart for that contact. In the pop-up that follows, you will be asked to confirm an existing email address or add a new one to send an invitation to access your portal.
You can also re-invite your contact to the portal. To do this please follow the below steps:
Go to Contacts tab and select the appropriate contact.
Select the drop down button present in the contact person details.
Click on Invite to Customer Portal / Reinvite to Customer Portal.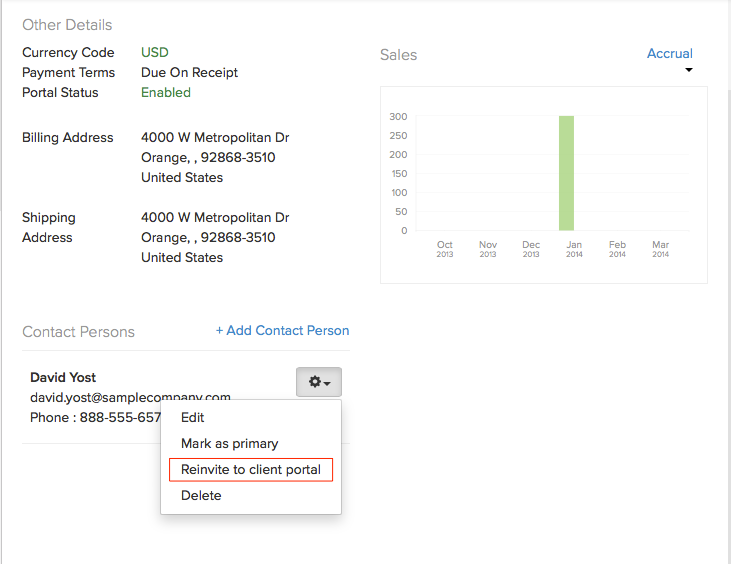 An invitation mail with a link to set up a password will be sent to the contact person. On clicking the invite link, Zoho Books will open up another page where your client can create a password to login to your portal. Once they login, they can view/pay/add comments to the invoice.