How many files can I attach to each transaction?
For each transaction, a maxmium of 5 attachments (5 MB each) can be added at the time of creating/editing a transaction. Please follow the instructions below:
When you create/edit an invoice, click on the Upload File option under the Attach File(s) section.
You may attach files to an existing invoice by clicking on the Paperclip icon at the top of an invoice.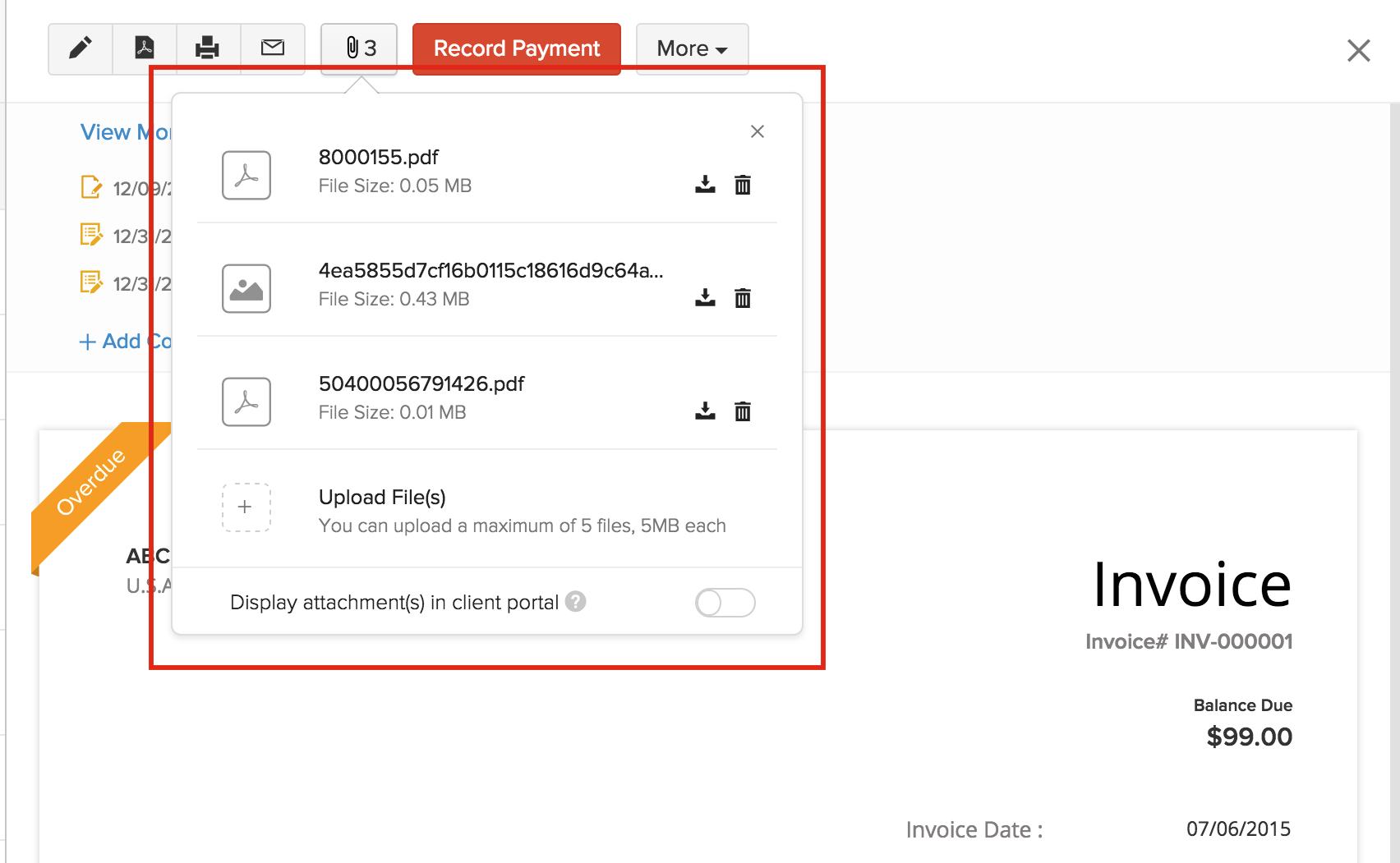 Choose the files that you wish to add, and click Open.
The files of your choice will finally be added to your transaction.
You may also select the option Display attachment(s) in client portal and emails if you choose to display these attachments in the client portal or the emails that you send out to your clients.
Note: Multiple attachements are only available for invoices and expenses at the moment.