How do I associate a stock account to an item while creating a bill?
If you create a bill for an item without inventory tracking, you cannot associate a stock account. Instead, you can choose a different account type or enable inventory tracking for that item.
To enable inventory tracking for a particular item, you will have to enable it in Settings first. Here's how:
Go to Setting > Preferences > Items.
Check the Enable Inventory Tracking option and select the Inventory Start Date from when you want to track your inventory.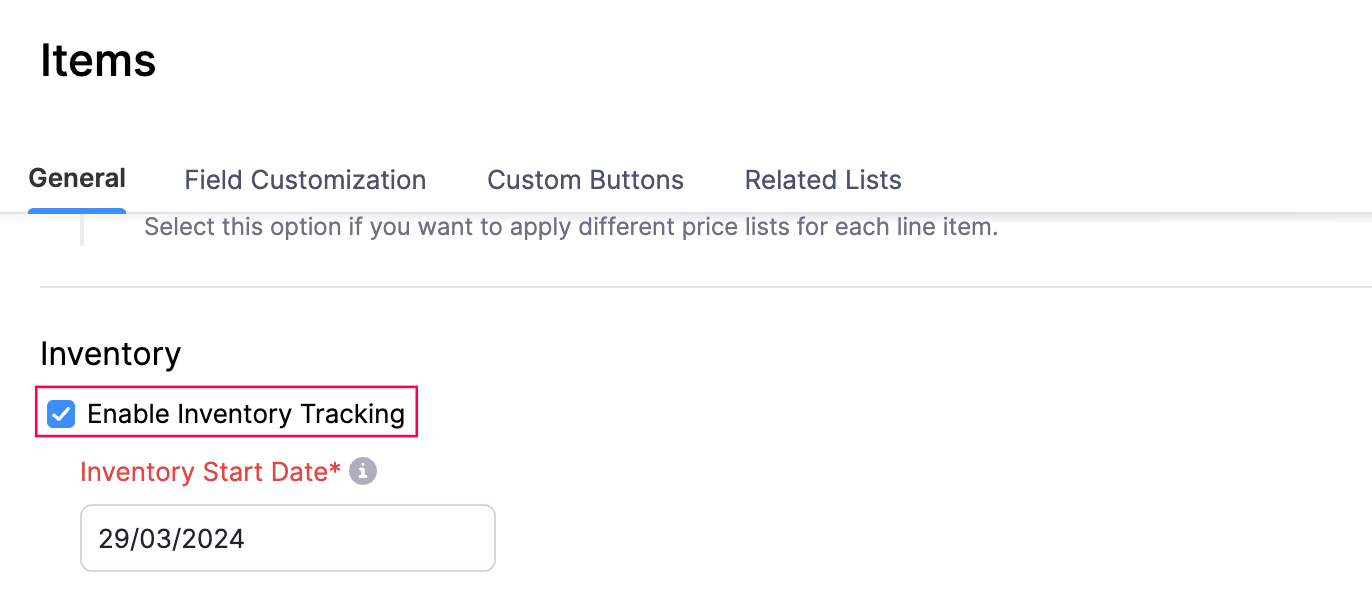 Once you've enabled inventory tracking, you can enable it for a particular item. To do this:
Go to Items from the left sidebar.
Select the item for which you want to track inventory.
Check the Track Inventory for this item option.
Choose the stock account from the Inventory Account dropdown.
Enter the other necessary details and click Save.