Integrate your Telephony
with Zoho Recruit
With 50 native telephony integrations, save your fingers some exercise and stop manually entering phone numbers each time you make calls to your candidates and clients. You can now directly call people from your records with just a single click. Choose your favorite provider and recruit on the go.
get started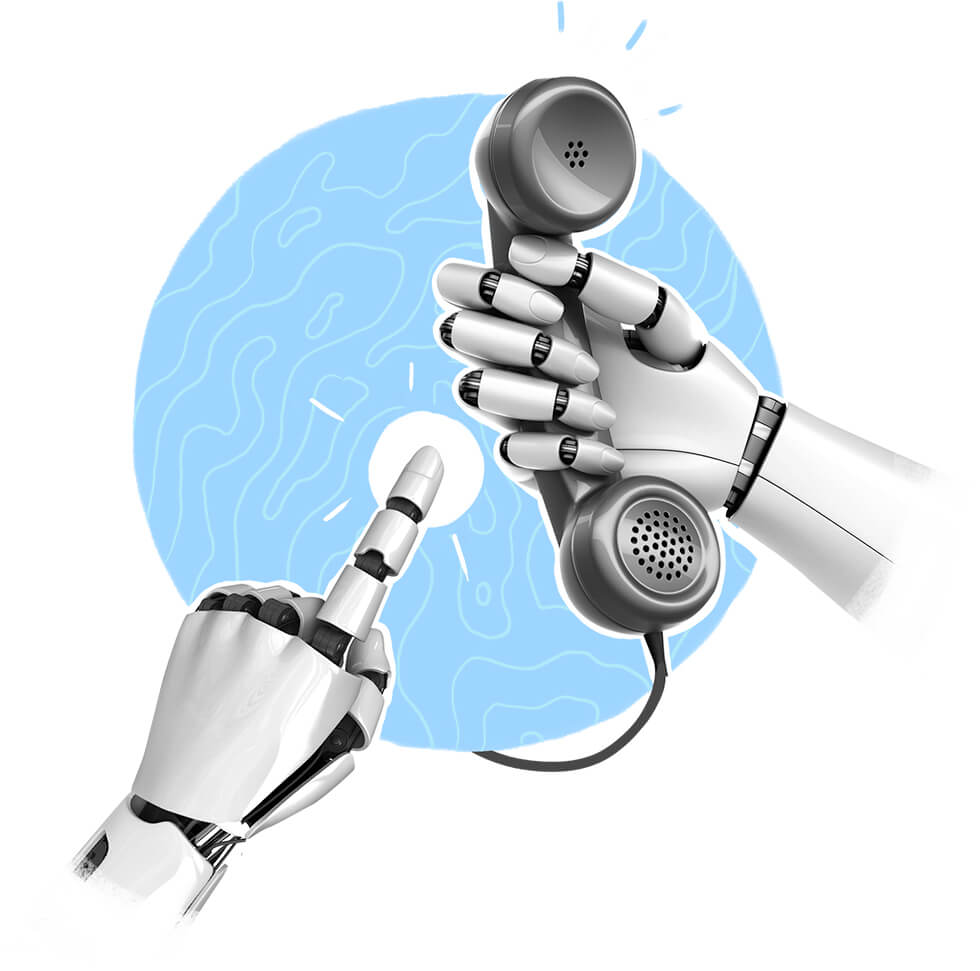 Why telephony + ATS?
The ultimate aim of any recruiter is to find prospective candidates, move them through the hiring cycle, and land them on a perfect job opening. Telephony integrations increase the productivity of your recruitment team, enhance candidate experience, save time, and allow recruiters to have more personalized conversations with every candidate. Here's why you need a telephony integration with your ATS system.
Reaching out to candidates has never been this easy.
Create personalized greeting with the information displayed on the candidate details page.
Automate your entire call logging process and focus on other important tasks
Pick up conversations right where you left off. Look into past interactions and discuss the next stage of the telephone interview.
Why Telephony + Zoho Recruit?
Improve your employer brand by providing the best candidate experience. Connect your PBX system with Zoho Recruit and smoothly manage your inbound and outbound calls during the recruitment process.
Click-to-call
Use PhoneBridge for phone interviews. Create an integral PBX system that offers more value to your candidates or clients and complete calls with a single click from within Zoho Recruit.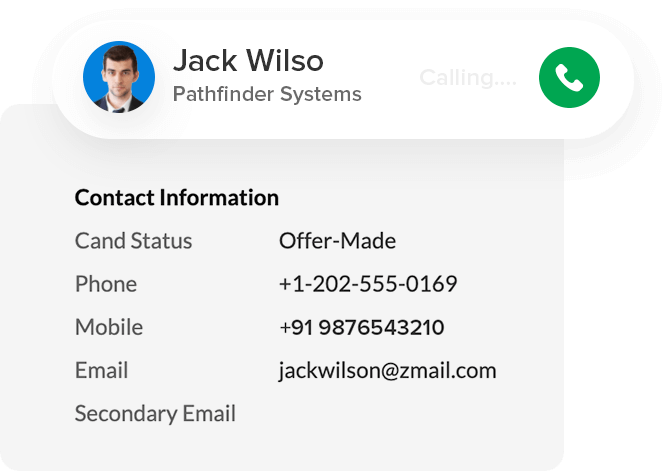 Call pop-ups
Arm your teams with the data needed to monitor, analyze, and fine-tune your recruitment process. Get pop-ups on all incoming calls, notify agents regarding any missed calls, and allow them to set reminders for outbound calls.
Contextual calling
Never again stall for time while searching for caller information. Every time an agent connects with a candidate or client, a pop-up will notify the caller of relevant information. Have a more meaningful conversation with the details in front of you.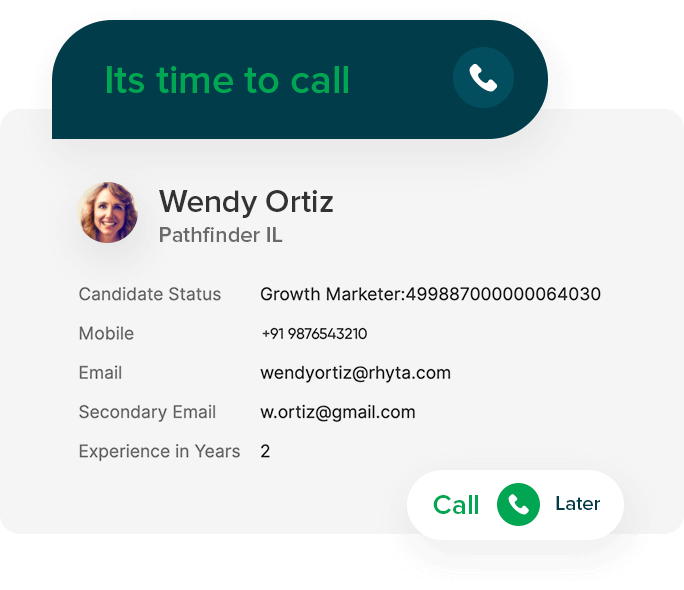 Recruitment Analytics
Offer more than just a phone system. With Zoho Recruit's automatically captured call data, make better recruiting decisions faster. With powerful recruiting metrics, explore every aspect of your business and turn data into actionable insights.

Explore more possibilities
Telephony integrations allow recruiters to dial, log, and even record calls within the database. There's more to Telephony that Zoho Recruit can offer.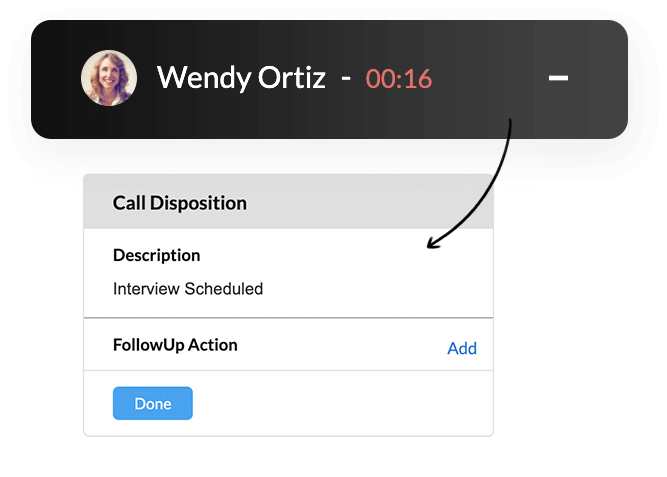 More Complete Call notes
We tend to miss out on information during hectic calls. Zoho Recruit reduces the friction involved with documenting calls. Make a note of important details of your conversations as its happening and access them for future reference.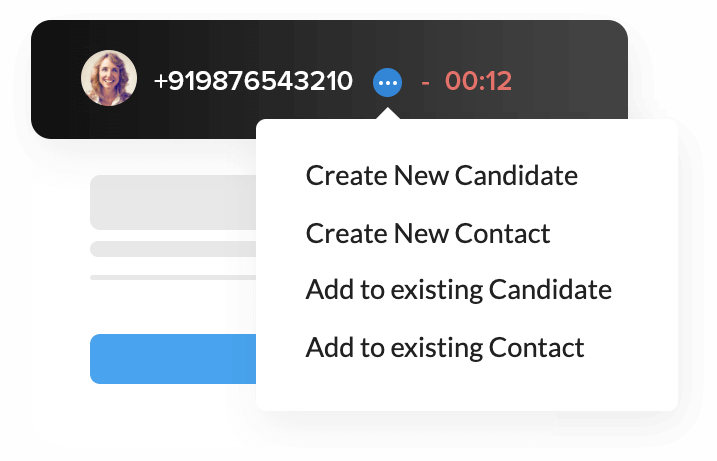 Create new records
Receiving a call from an unknown number? They might be your next hire or a potential client. You can never miss out on such details, so we've made it easier for you. Create a new record for them in your Recruit database during the conversation and capture data efficiently.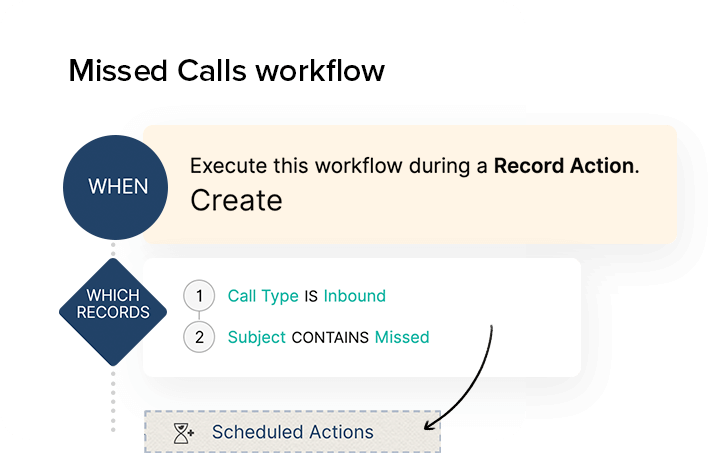 Missed call alerts
There are moments when you miss out on calls while you're away from your desk. Don't worry, because our voicemail notification can take care of it. You can also create workflows for missed calls that alert the recruiter and also sends a email to the candidate or client, saying you'll be reaching out shortly.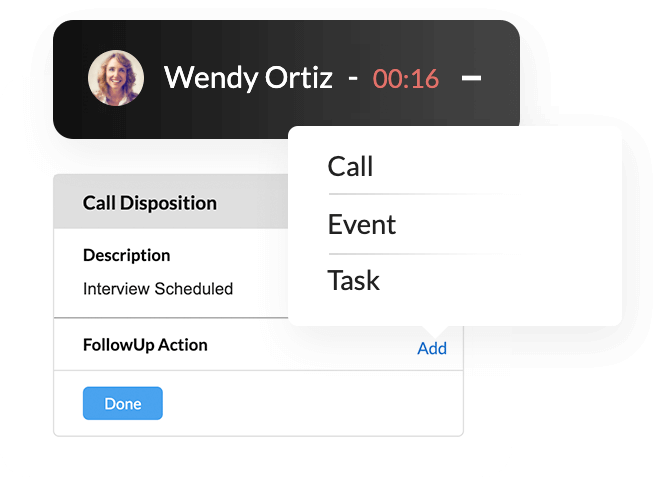 Schedule follow-up tasks
Once you initiate a call to a candidate and acquire necessary data, by the end of the call Zoho Recruit automatically triggers you to schedule a follow-up. You can either set up an additional call or create a separate task.
Recruit on the go
On average, recruiters spend 78,352 minutes on the phone per year. Let's make it count!
With Zoho Recruit's mobile recruiting app, you can take and make calls, text, and communicate with your team seamlessly. While you are on the call, take notes and automatically store them. Utilize the same interface and functionality through your mobile phone. Stay connected!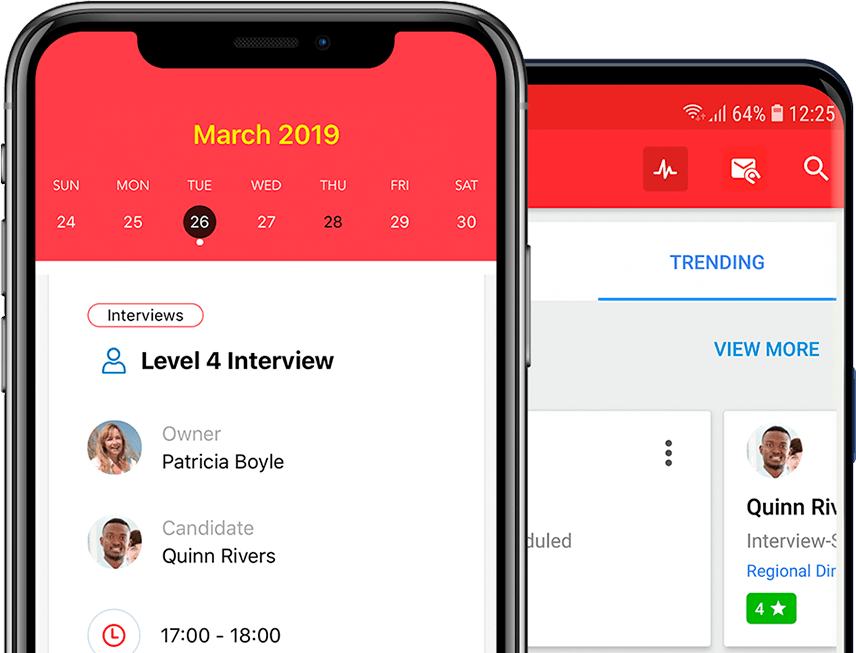 Enable the ultimate telephony for your business
Zoho Recruit has flawlessly integrated with 50 major PBX/Contact Center solutions providers. Here are some top pick of your favorite telephony providers
If you're an existing Zoho Recruit user, head over to your
Setup menu and enable Telephony.
All Providers
RingCentral

BT Cloud Phone

TELUS

AT&T Office@Hand

Bulutsantralim

TelTel

San Softwares

Freevoicer

VoIPstudio

Wildix

FlexVone

Contaque

NUACOM

Anura

HoduCC
HoduPBX

InTalk

7Moor

Acefone

Amazon Connect

Amp Telecom

astTECS

Brekeke PBX

Invent Design

Convoque

Elevate

Exotel

Five 9

FracTEL

Go2Market

Intermedia Unite

IP Telecom

Jive

JustCall

MANGO OFFICE

MiPBX

Naisen Cloud

Nextel

Numbergroup

OMNIVIGIL

OZONETEL

PBXCLOUD

Ring.io

Servetel

Sparktg

The Real PBX

Twilio

VozTelecom

WIRECLOUD

Yeastar

AgileIP

Avaya Cloud Office

Enjay

ipcortex

Go Integrator by Mondago

Intellinet

net2phone

RingOver

TeleCMI

Pulse

Knowlarity

Voicespin

Xtend

Genesys

ilinkgo

Spotfone

CloudConnect

CloudTalk

Plustel

Sipgate

Tele-broad

Telviva

Vodia

Xelion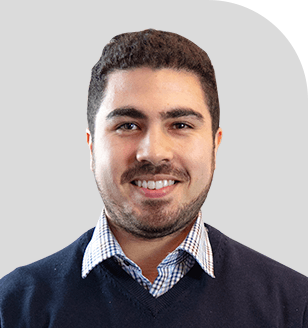 With telephony integration, recruiters have access to a variety of providers to choose from, allowing them to fully take advantage of Zoho Recruit features. Now they can schedule calls, use click to call feature and best of all, every call is logged along with the duration, time and date automatically. So here you go, one task less, and more focus on what really matters.
Oussama El boukhari
ZOHO Consultant at ZSphere
Zoho Recruit leads among online hiring softwares