Make hiring a team effort.
Collaboration is important when you're hiring, and Slack understands that. The Slack for Zoho Recruit extension lets you share crucial information like candidate details or reports with your team.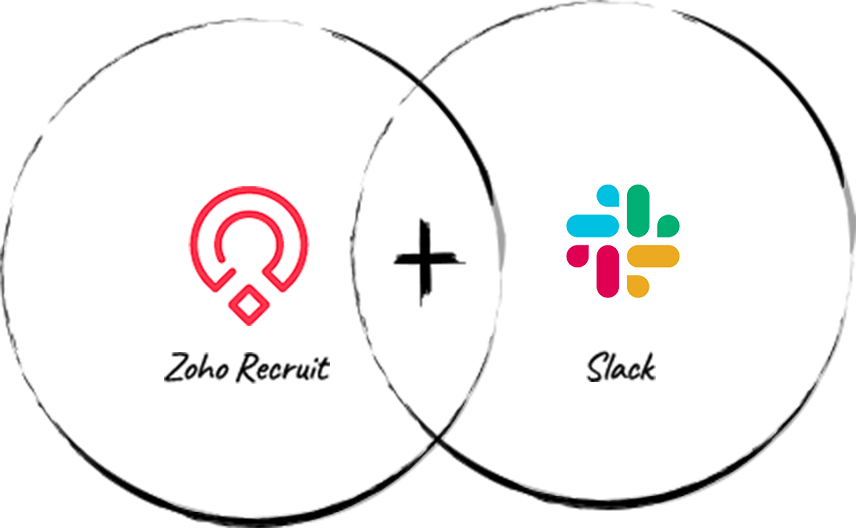 Keep your teams informed
Make sure the right information reaches the right people. Zoho Recruit's integration with Slack lets you configure multiple Slack accounts so you can share information trouble-free.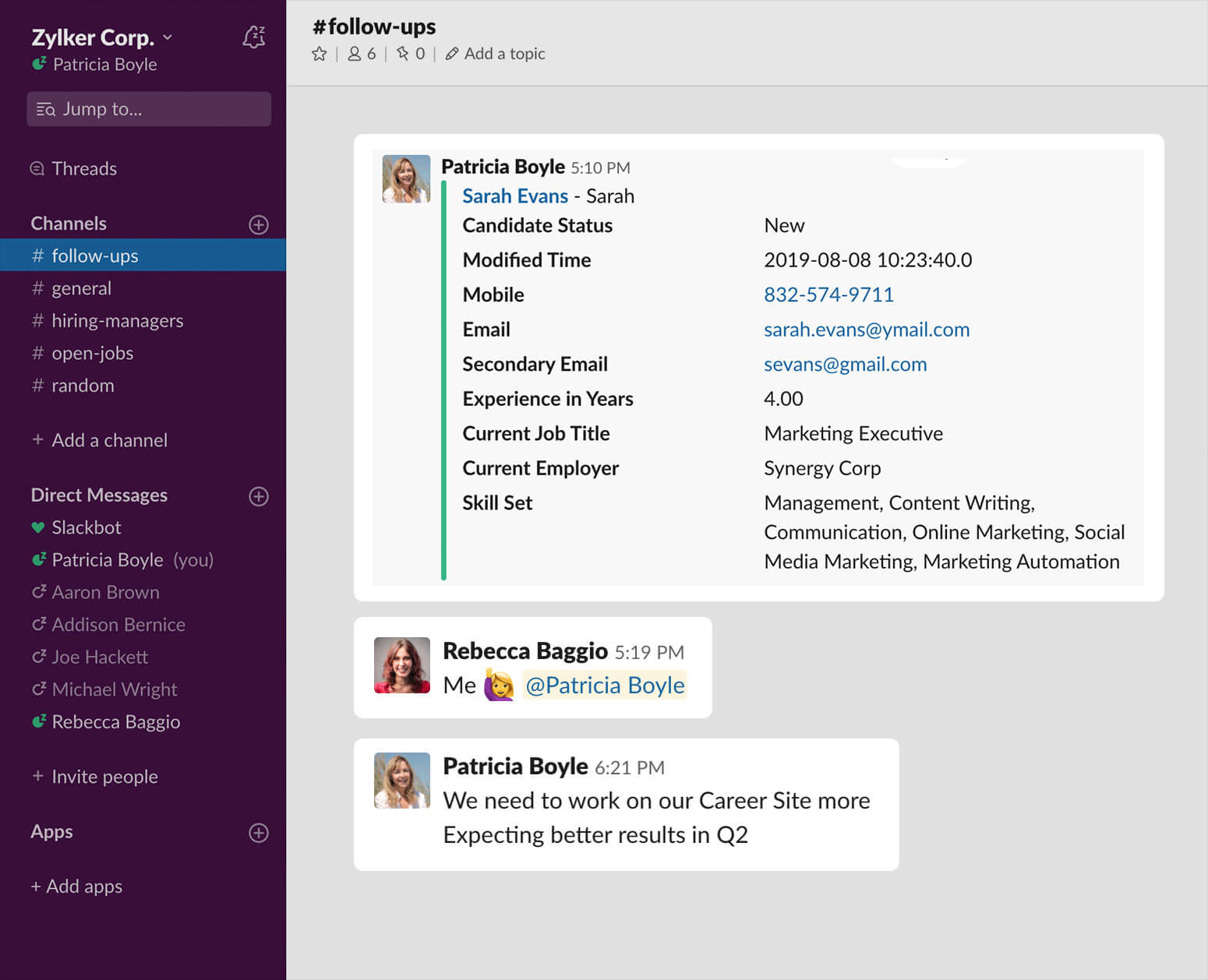 Set up event reminders
Worried about missing a call or a meeting? The Slack extension lets you set up event reminders using Slack and get notified inside Zoho Recruit.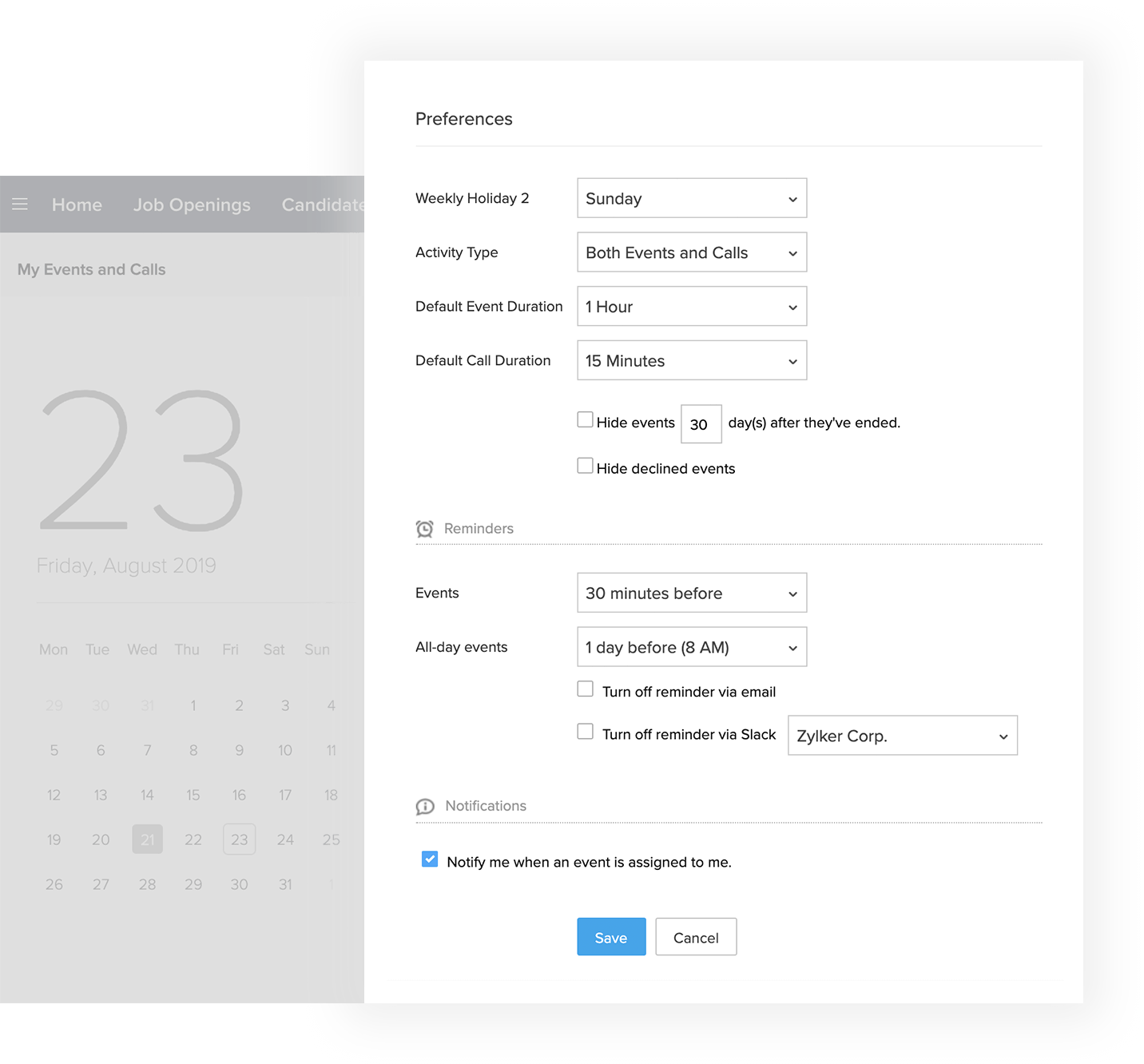 Concentrate on what's important
Hiring involves a lot of monotonous tasks, one of them being manual information sharing. Set a workflow rule and watch your team get automatically informed via Slack whenever the rule is satisfied, giving you more time to concentrate on the cognitive part of recruitment.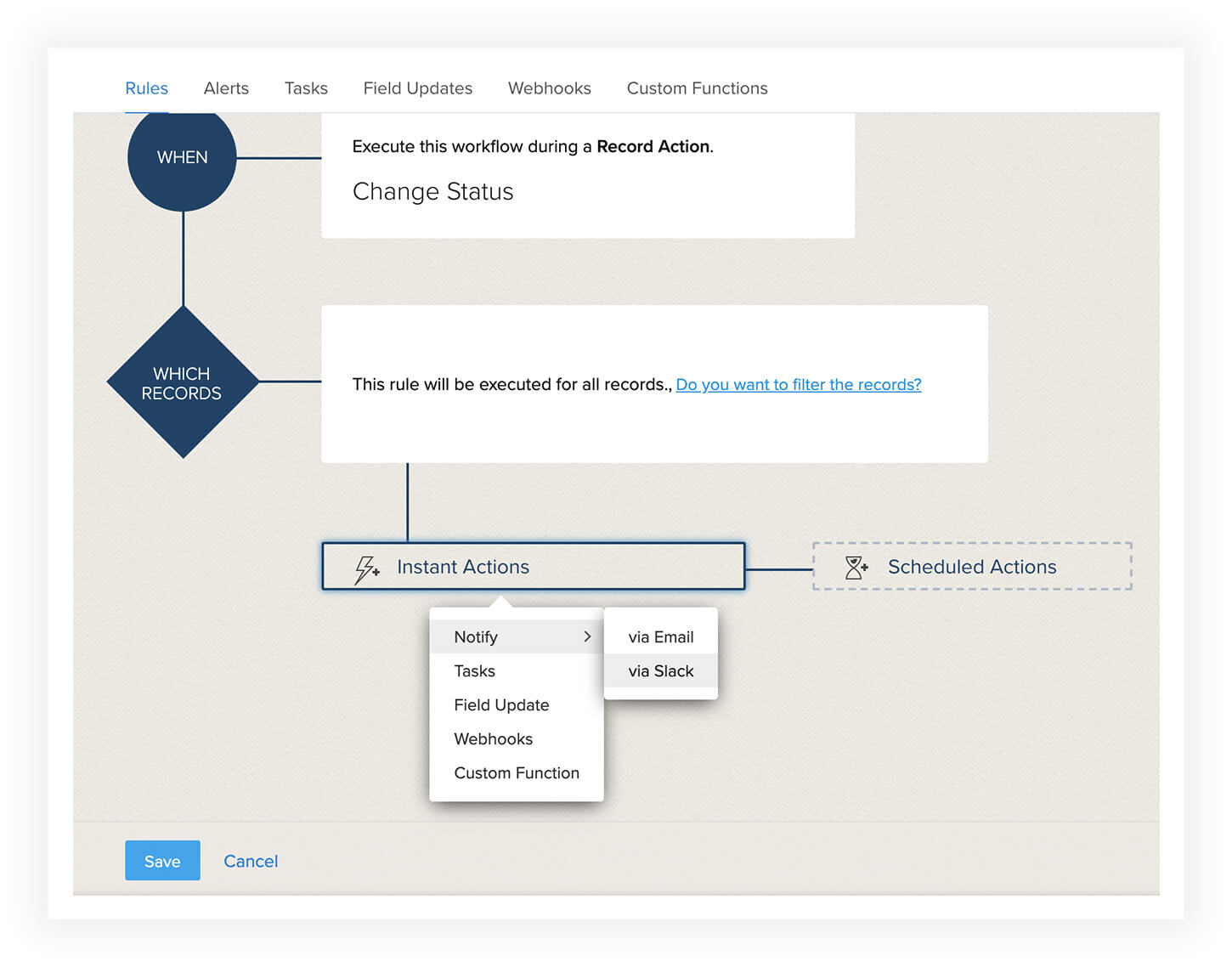 A smart(er) way to share information
Switching tabs to get all your information in one place can be frustrating. Try using '/' commands to post information from your Zoho Recruit account to your Slack chat.
Add to Slack
If you install the Zoho Recruit app from Slack's Marketplace then by default you'll have only slash commands available to you. You'll be able to access the app's full feature set once you've configured your slack workspace from inside Zoho Recruit.
Ok, got it
×