Here's how it works:
Invite (third-party) developers and let them work on your Zoho Recruit account.
Protect your data from buggy code and unauthorized access.
Create workflow changes and automation rules that fit the way you hire
Test and deploy changes that are bug-free and ready to go live.
Customize your deployment
Deploy changes in whatever order you want. Zoho Recruit's Sandbox is equipped with an advanced deployment option that lets you push out bug-free changes first while allowing for work on other areas that are still in progress.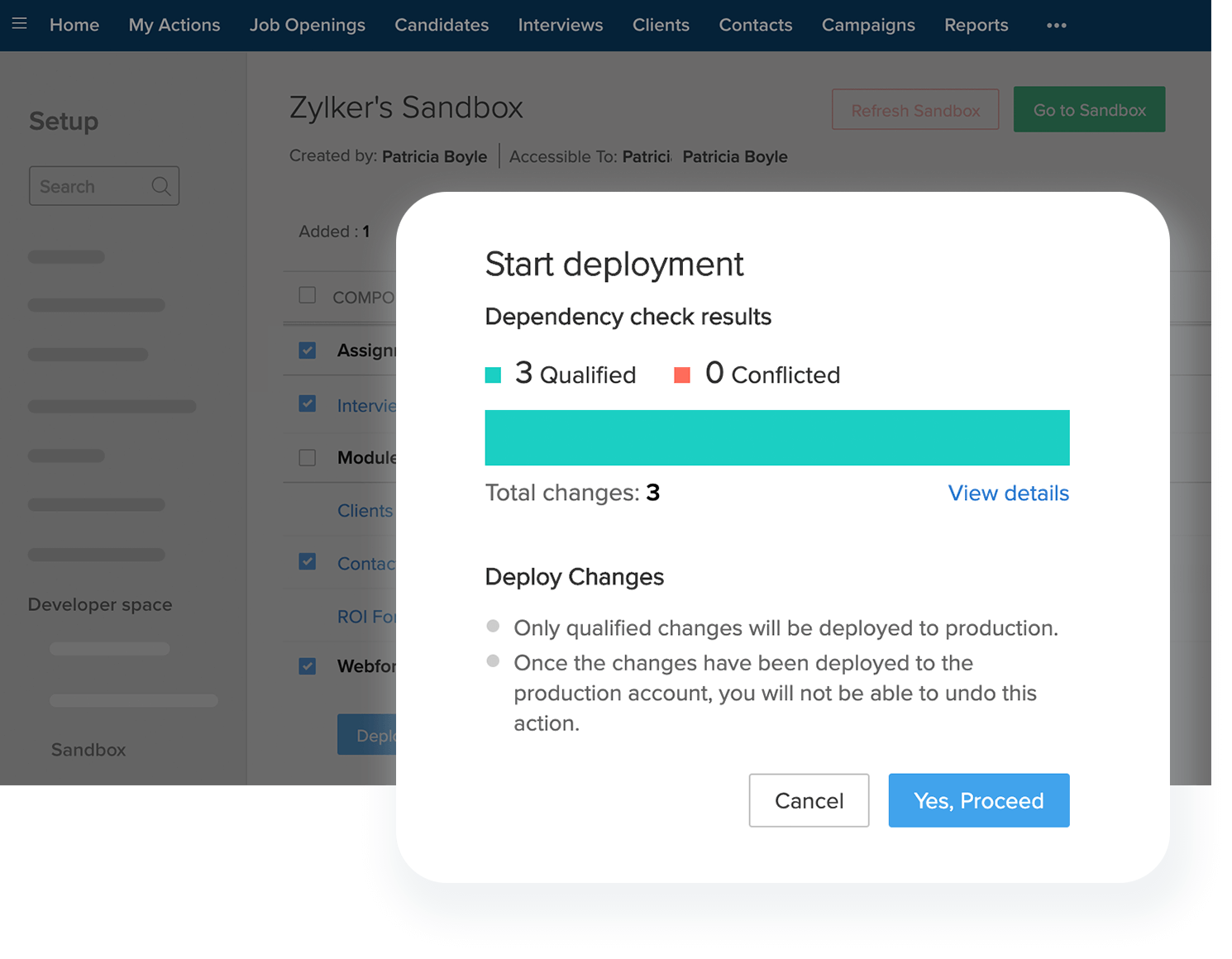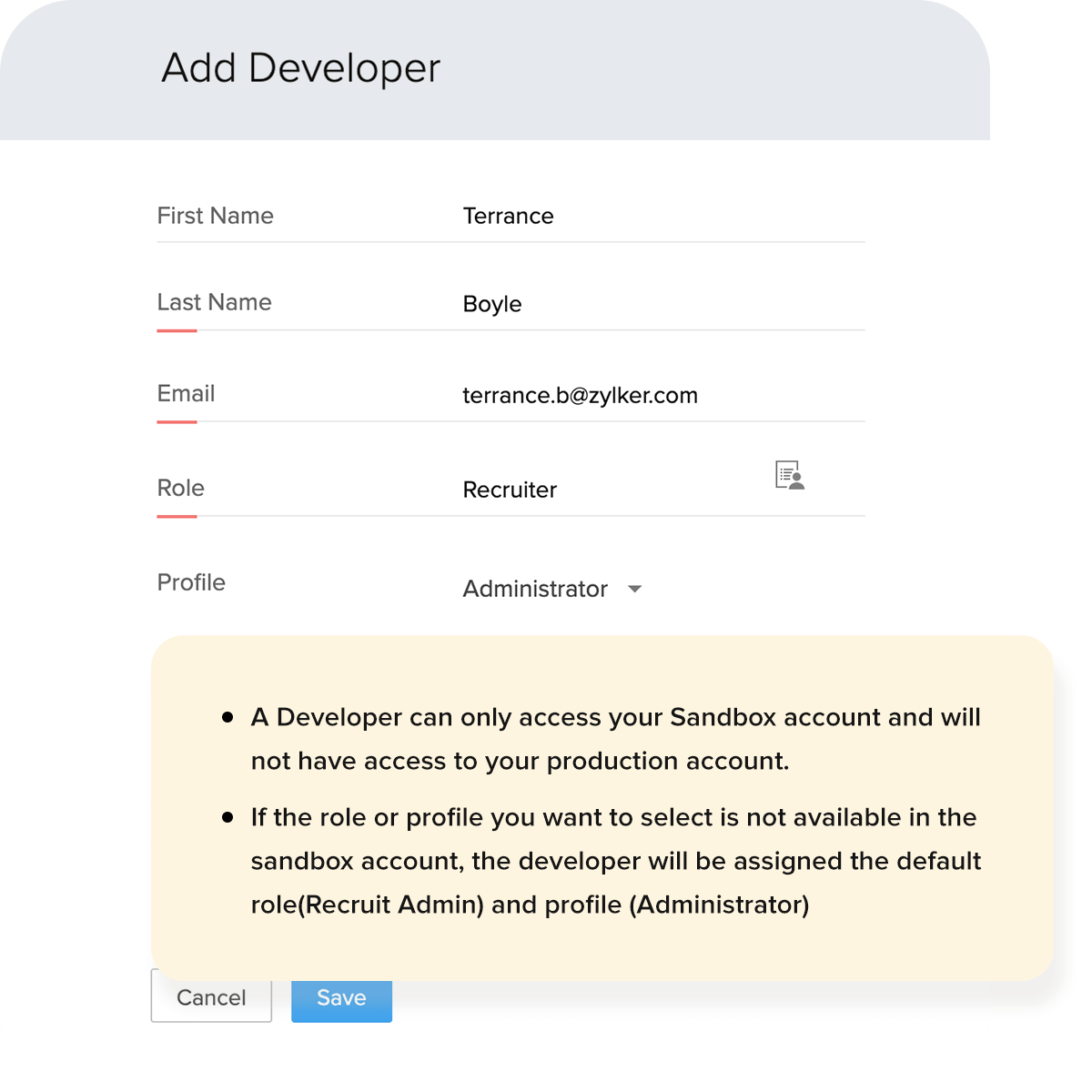 Building is for everyone
It won't be possible to develop next-generation recruitment technology without a diversity of perspectives. Get all your developers and administrators on board and explore what's possible with Sandbox.
Privacy is built in
Everything about Zoho Recruit's Sandbox is engineered to protect your sensitive data. Our robust network security system employs the latest encryption and intrusion detection and prevention technologies.