Resume Management Software
Resume management software helps recruiters shortlist, engage, and hire the right candidates. Zoho Recruit lets you parse multiple resumes, transfer candidate information directly into your candidate or client database, and format CVs to best represent your brand.
GET STARTED
Parse multiple resumes at once
Recruiters shuffle through hundreds of resumes as part of their hiring routine. Zoho Recruit's resume parser allows you to standardize resume details and map them to the respective fields in your applicant tracking system. With our resume parsing feature, recruiters can:
Save time and process more resumes faster
Map Zoho Recruit fields while parsing resumes from different sources
Automatically save resume data to their Recruit candidate database
Effectively extract resume details and populate candidate, contact, and job records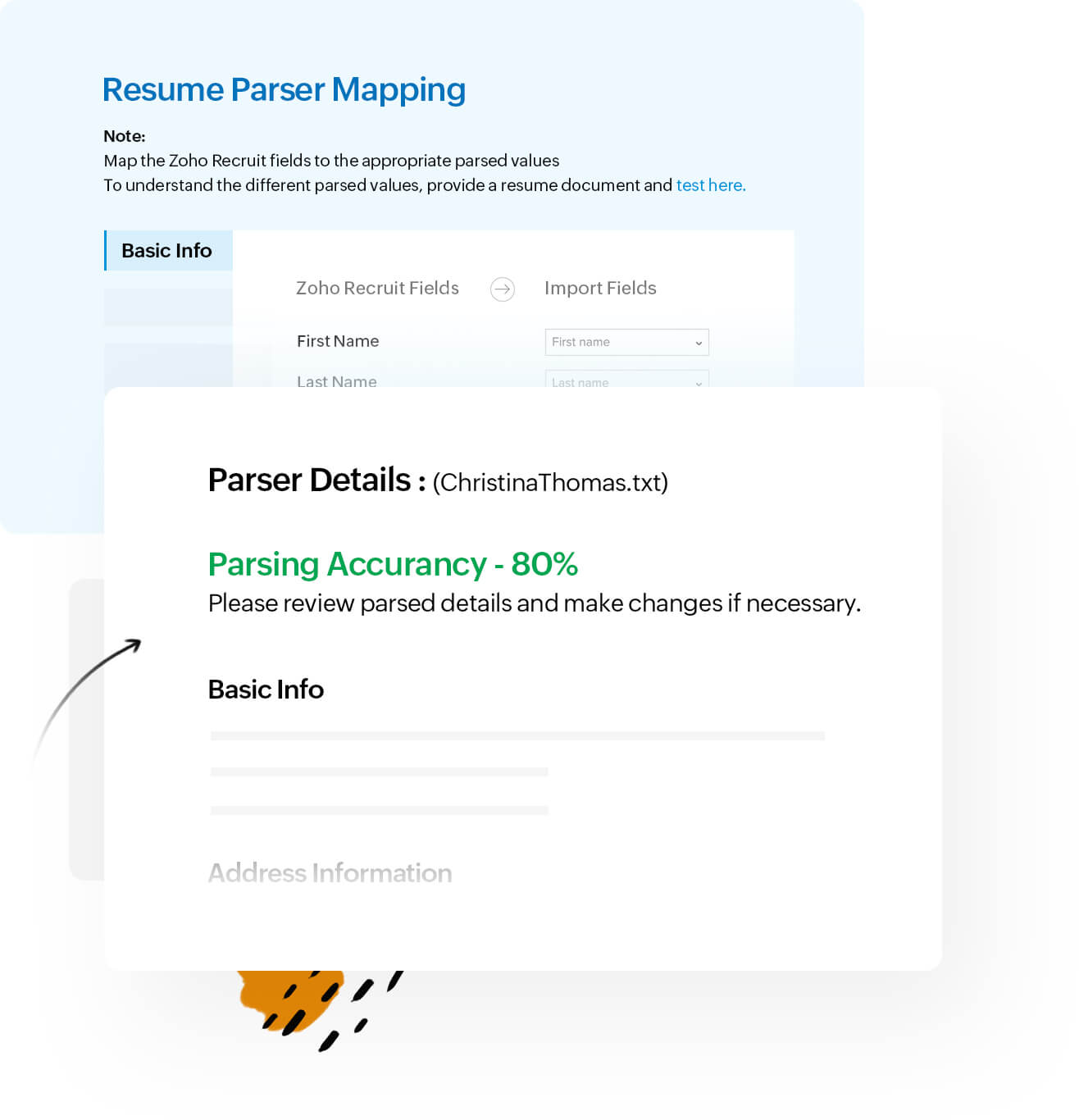 Import candidate details from websites
Sourcing candidates while surfing the web has been a daunting task for recruiters. The Zoho Recruit Resume Extractor for Google Chrome helps recruiters source candidates effortlessly. Parse content from almost any webpage and add candidate records into your Recruit database instantly.
Highlight the information you want to import and just click the Resume Extractor extension icon located on your browser's toolbar
The data you import will be saved as a candidate record
Parse from LinkedIn or any other web page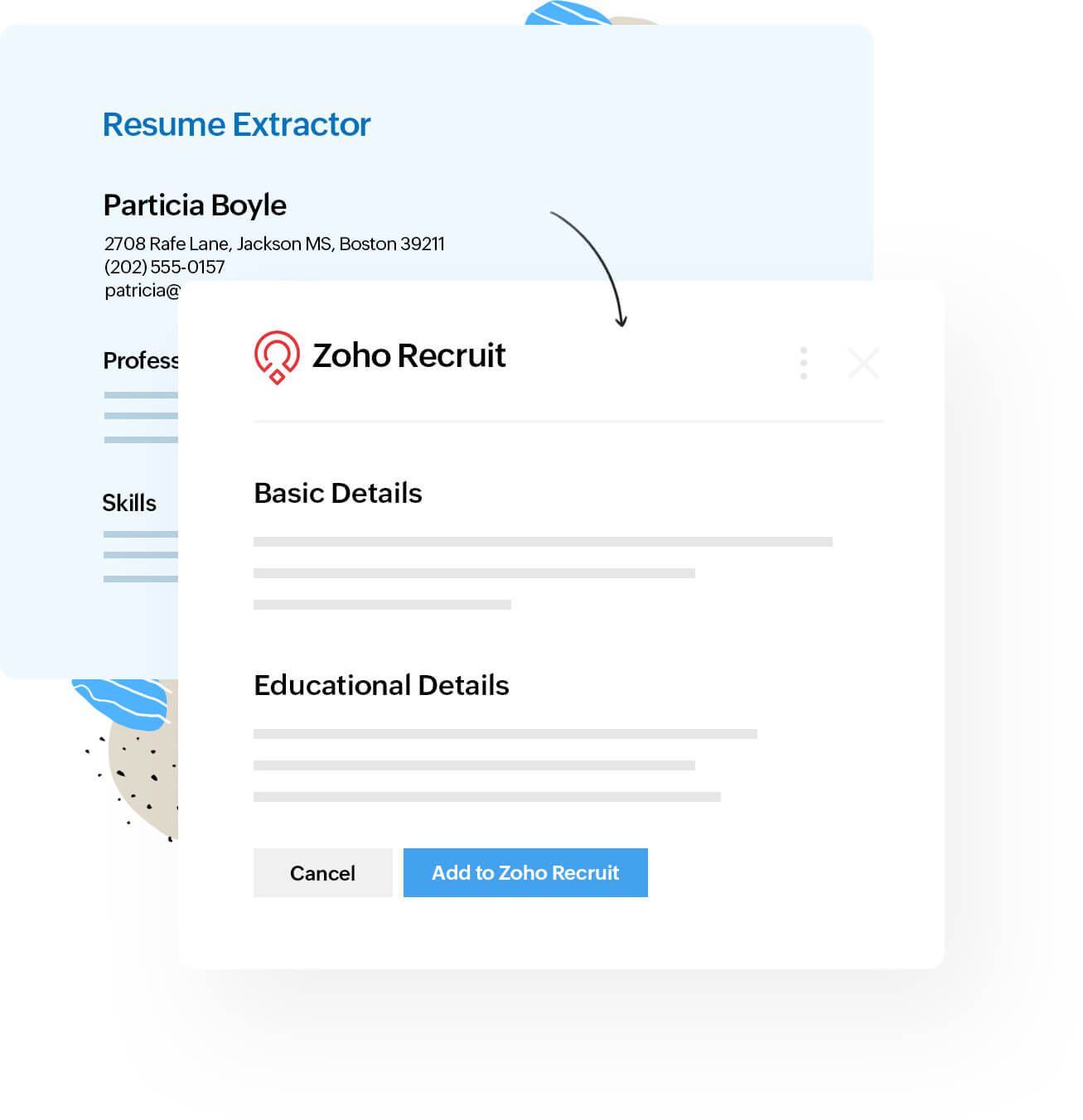 Brand and format your resume
Be the single point of contact between your clients and candidates. After receiving candidate resumes, add your brand information to them with templates. You can then delete candidate contact details to ensure communication flows smoothly and you don't lose sight of the progress candidates are making through the hiring process.
Keep track of your candidates and client communication
Brand resumes and standardize them with pre-made or custom templates
Use the merge fields option to add relevant content to the branded resume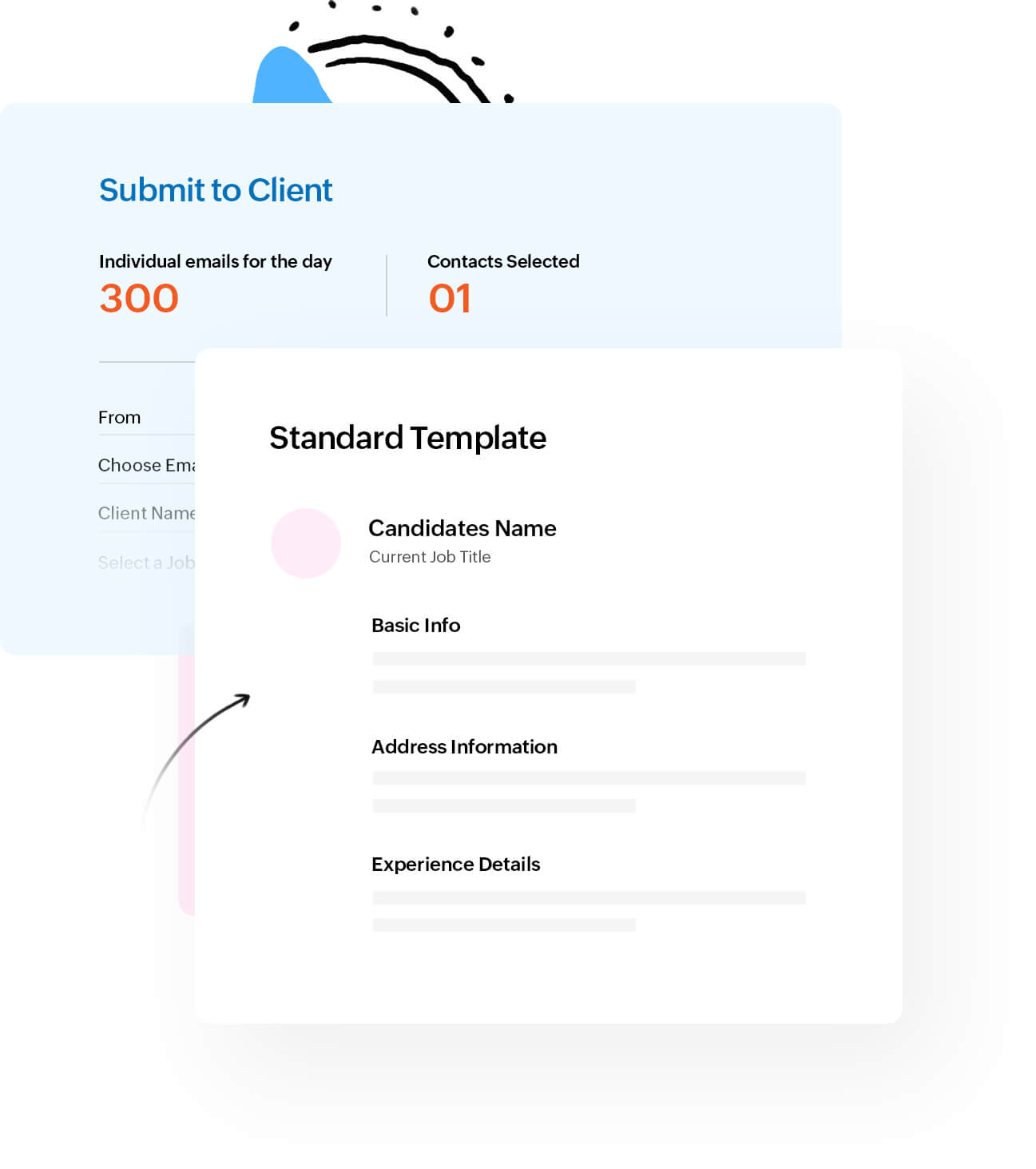 Think inside the box
As a recruiter, your inbox gets flooded with resumes on a daily basis. Stop wasting time sifting through every email to find a new candidate's resume. Switch to the Resume Inbox.
Declutter your inbox
Automatically parses resumes from Gmail, Zoho Mail, and Outlook inboxes
Transfer candidate details directly to Zoho Recruit
Configure this feature for any resume received from a job opening on a job board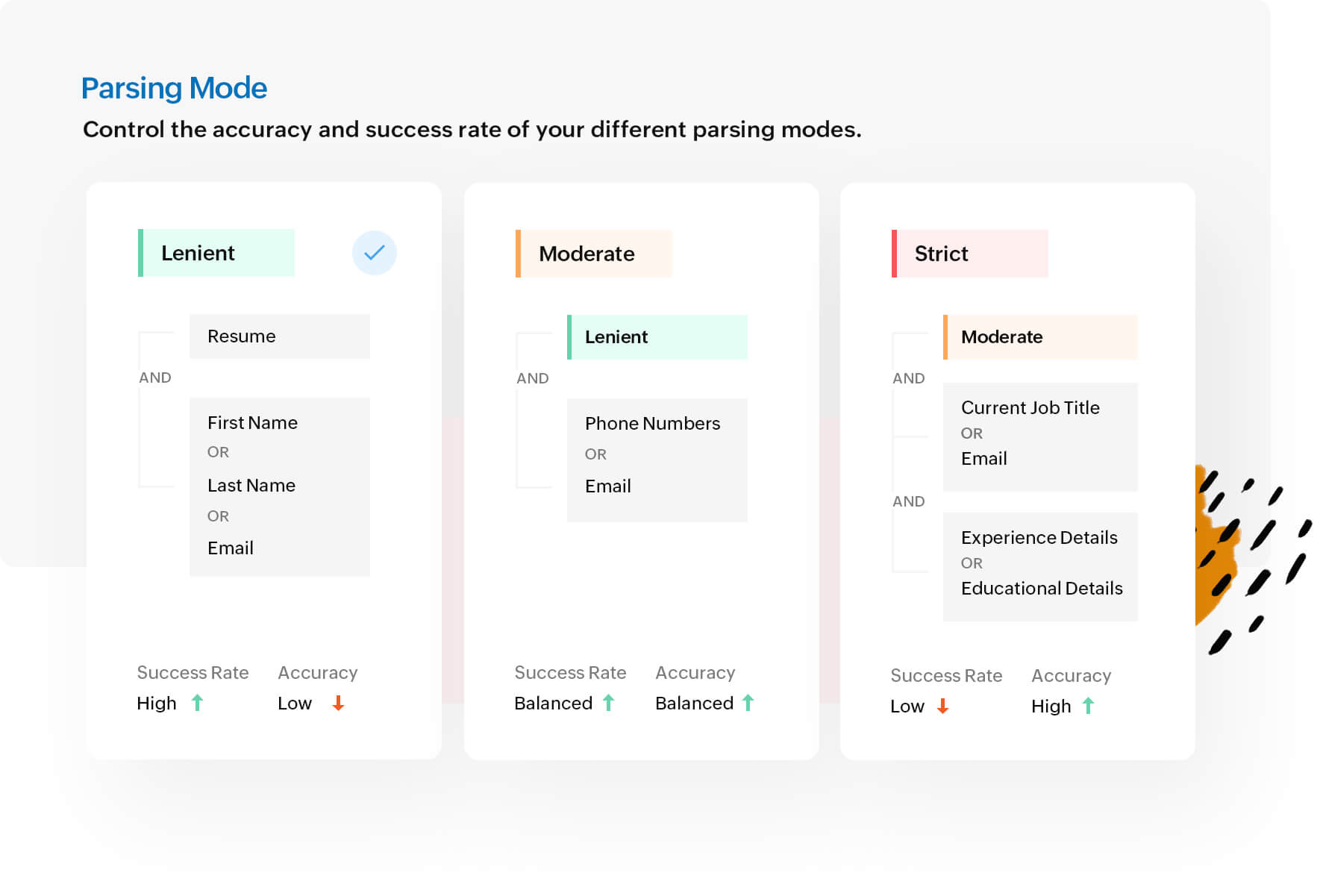 Paste resumes
Easily add candidates to your Recruit account by copying and pasting the candidates' resume text.
Control duplicate records by easily skipping, overwriting, or cloning candidates' details
Associate a candidate directly with a job opening from their resume