Free video credits to enable
remote hiring

for recruiters

Times are tough. The COVID-19 outbreak has taken a huge toll on the economy, but demand for certain talent is higher than ever. Zoho Recruit is committed to supporting you in such times, and starting today, we are rolling out free video interview credits for recruiters to conduct all their interviews, until the end of December 2020. We hope this will help you to continue providing positive candidate experiences and engage with clients efficiently, even while working from home.

For businesses that are actively hiring, it's now more important than ever to manage online candidate screening, interviews, offer letters, and client communication. Adapting to a virtual recruitment practice will maintain the continuity of your work. To help you transition to a remote recruitment process easier, we've curated a kit with all the essential resources below.

Get Started
Simplify your
remote hiring process

with our quick help guides.
Quick reads to help you formulate your
virtual hiring

plan

Working remotely becomes second nature when you do it all the time. But if you need to suddenly transition to remote work, you won't necessarily have effective systems in place.

We've got you covered. Join this webinar to know everything about remote recruitment.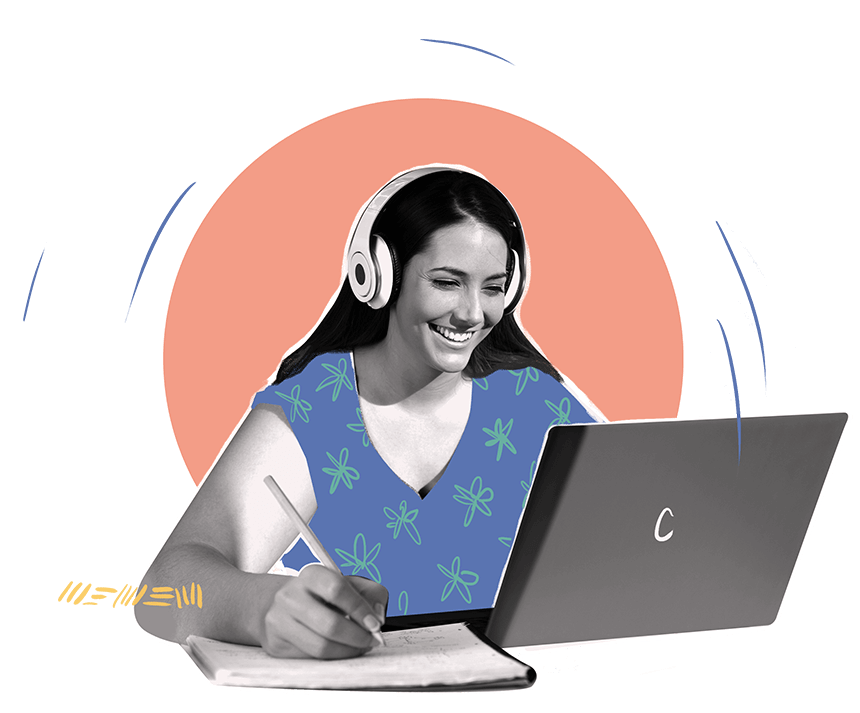 How-to
videos to guide

you more on understanding Zoho Recruit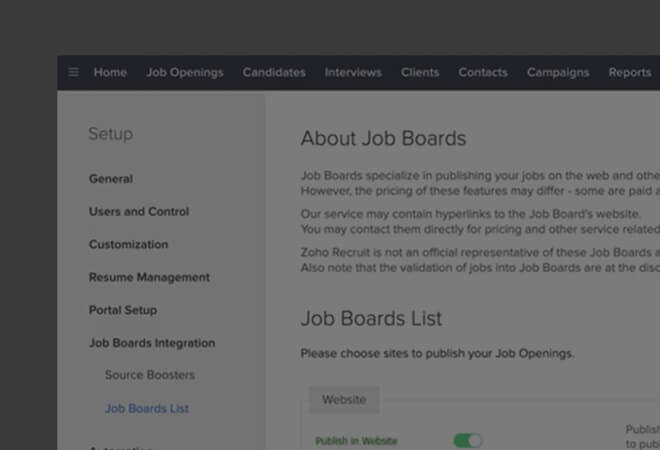 Publish Jobs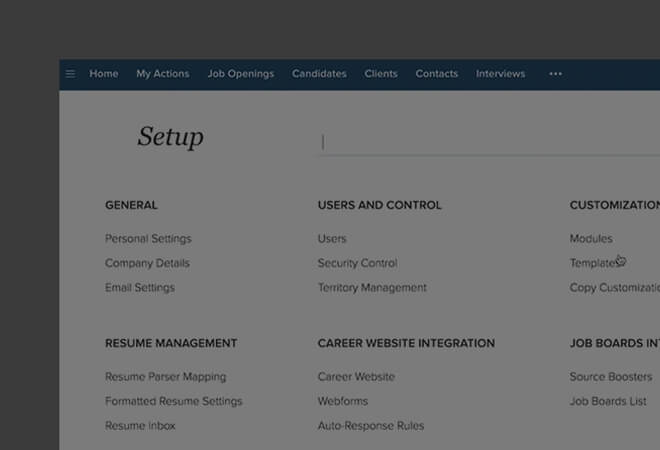 Phonebridge and SMS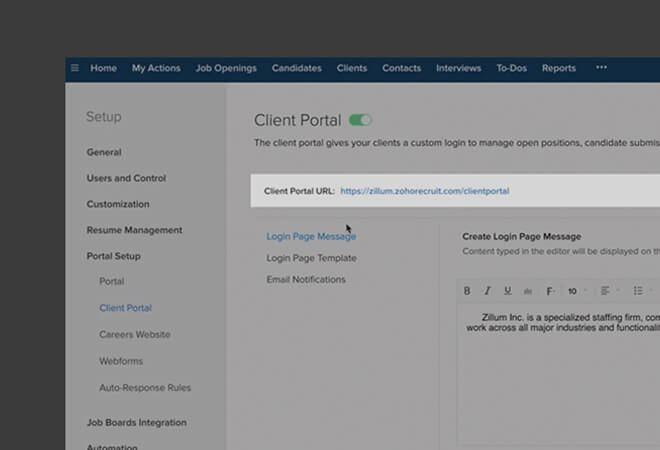 Client portal set up
Transitioning towards remote recruitment
Get Started
You can sign up with Zoho Recruit using your work email address. As you sign up, we'll offer you a 15-day free trial, but the free video credits would be activated, only after you move to a paid subscription plan.