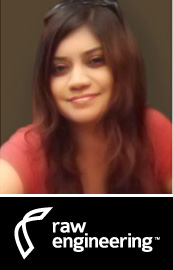 B Prusty HR Manager, at raw engineering Web and Mobile Application, Development
A Little about raw engineering
raw engineering specializes in web and mobile application development, serving its clients with offices in San Francisco and Mumbai, Maharashtra, India. Our 35-person company is on a mission to solve the toughest web architecture and integration challenges. To that end, we have built core development expertise in .NET, Java, PHP, Ruby on Rails, and related Web 2.0 and rich Internet application technologies. Our qualified engineers provide services at an extremely competitive rate, with the highest levels of quality and technical integrity, and we are one of the only technology firms known to guarantee customer satisfaction.
raw engineering's Challenge
We had not been using any other tool in the past. As a result, the recruitment process was very slow and inefficient. We were having a particularly difficult time keeping track of applicants.
Zoho Solution
We have been long-time users of Zoho People and Zoho Projects, so we already knew the company and knew that we really liked their applications. It was no surprise that when we tried Zoho Recruit, we found it very quick and easy-to-use. It's a very effective way of managing the recruitment process. The interface is great as well. And we get excellent support from Zoho.
Now, we use Zoho Recruit to post job openings, track applicants and maintain our resume database. In the future, we would like to use other features that it provides. We would like to sign up for a few more recruiters in the future as it has made our job much simpler and more effective.
Zoho Recruit Impact
With Zoho Recruit, we can track applicants very easily and quickly. Overall, Zoho Recruit has made our recruitment process very easy, very effective and very organized.