Streamline your
recruitment process
Zoho Recruit's integration with MyOperator—the seamless solution to manage all your recruitment-related calls, track candidate communication, and streamline your recruitment process right from the Zoho Recruit platform.
Get Started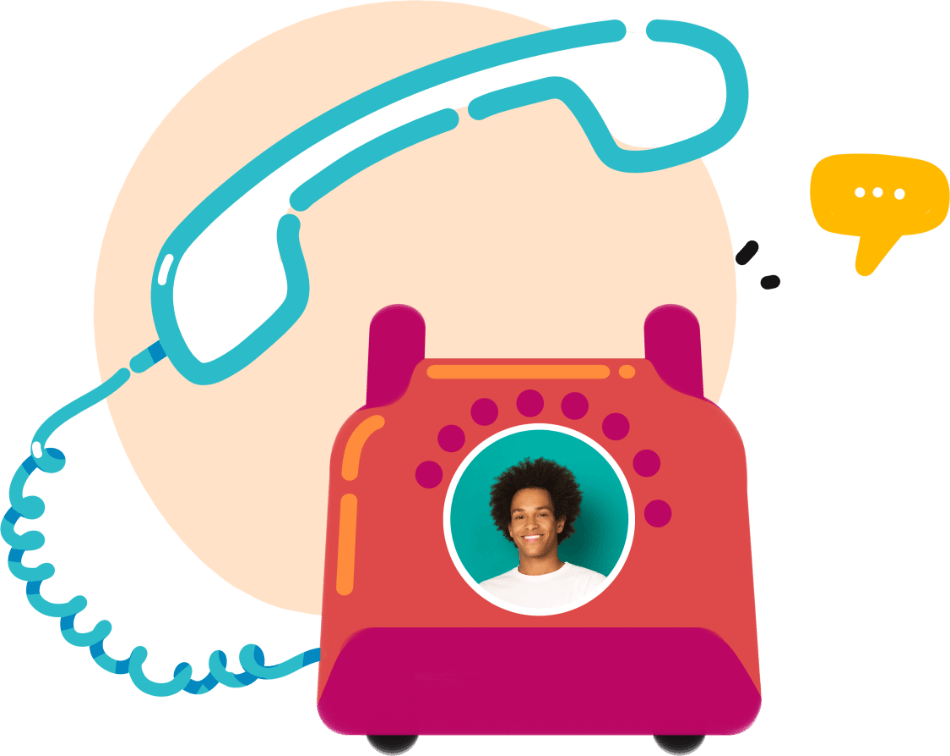 Stay on top of
your recruitment game
Automated
call tracking
Never miss a candidate call again. With Zoho Recruit's integration with MyOperator, all incoming and outgoing calls to and from candidates are automatically logged and recorded within the candidate's profile in Zoho Recruit. Keep track of your candidate communications effortlessly.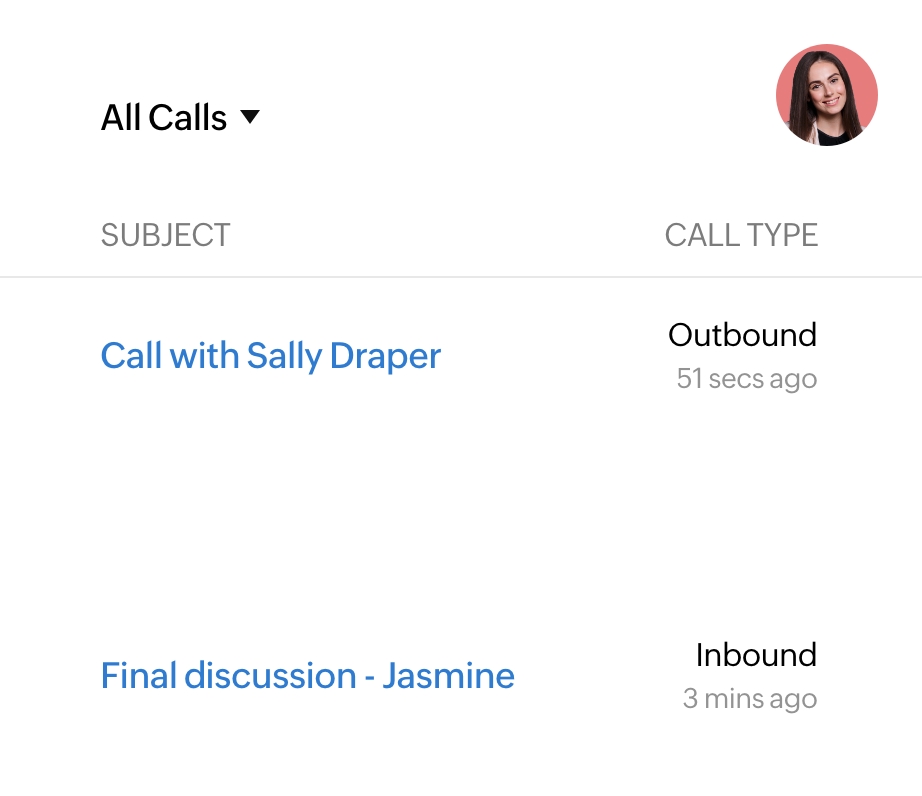 Customized IVRs and call routing
Ensure candidate calls are redirected to the right recruiter with customized interactive voice response (IVR) and call routing options. Our integration enables you to set up efficient communication channels for quick response times.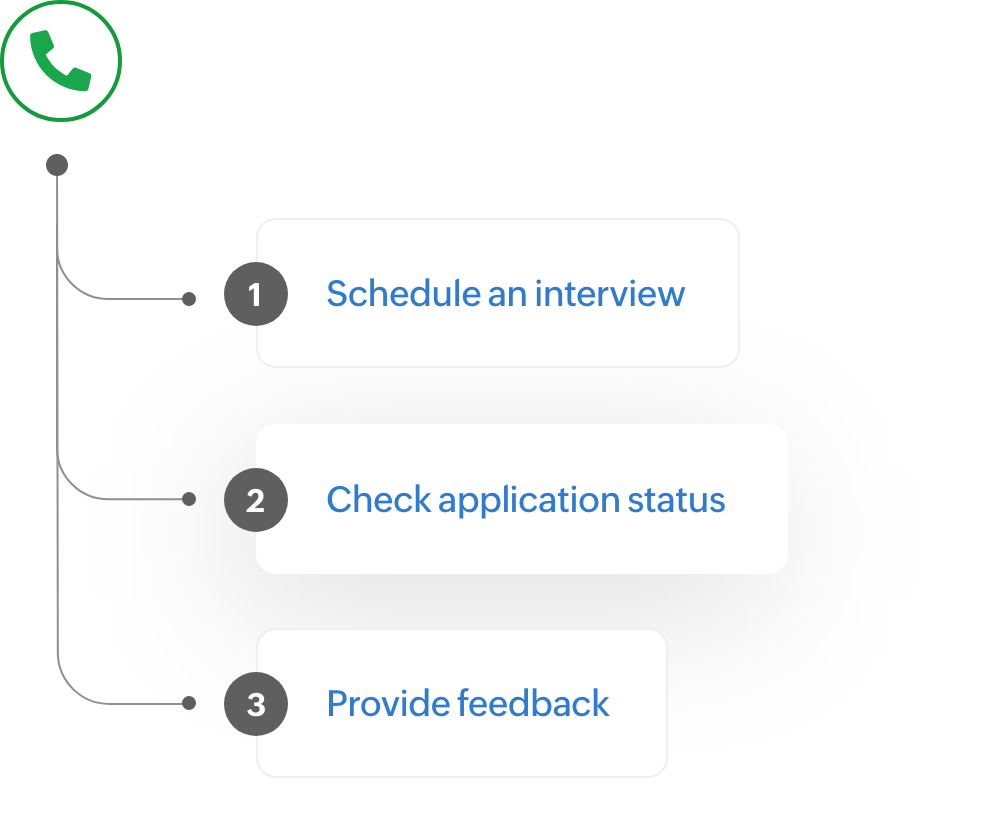 Efficient call management
Stay on top of your recruitment game with our call management features. Track and analyze call metrics for effective recruitment management. MyOperator's cloud-based call management system helps you stay connected with your candidates even when you're on the go.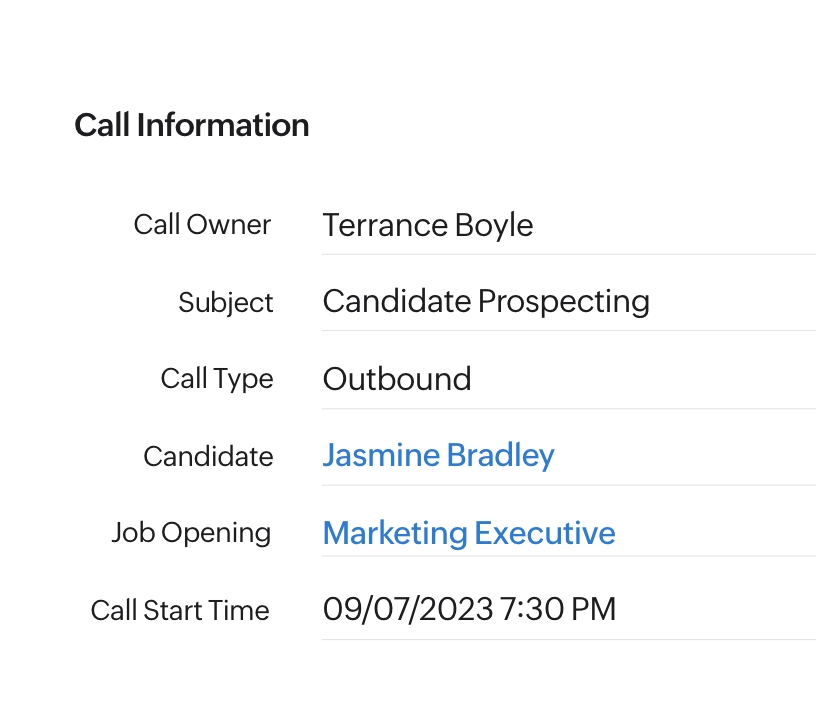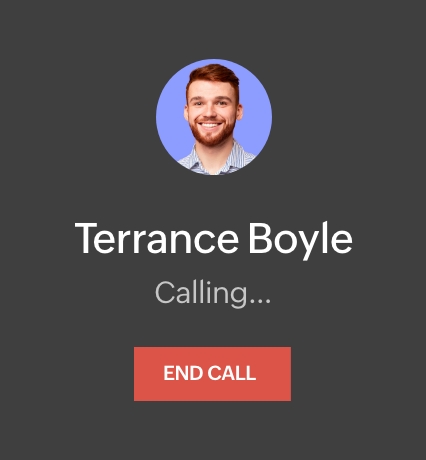 Other
Zoho Recruit features
Personal AI assistant
Zia, Zoho Recruit's AI assistant, goes beyond your expectations by automatically populating your candidate records, identifying the best talent for your job openings, and even mapping the behavioral assessments of your candidates. All this is done seamlessly, without you needing to ask for it.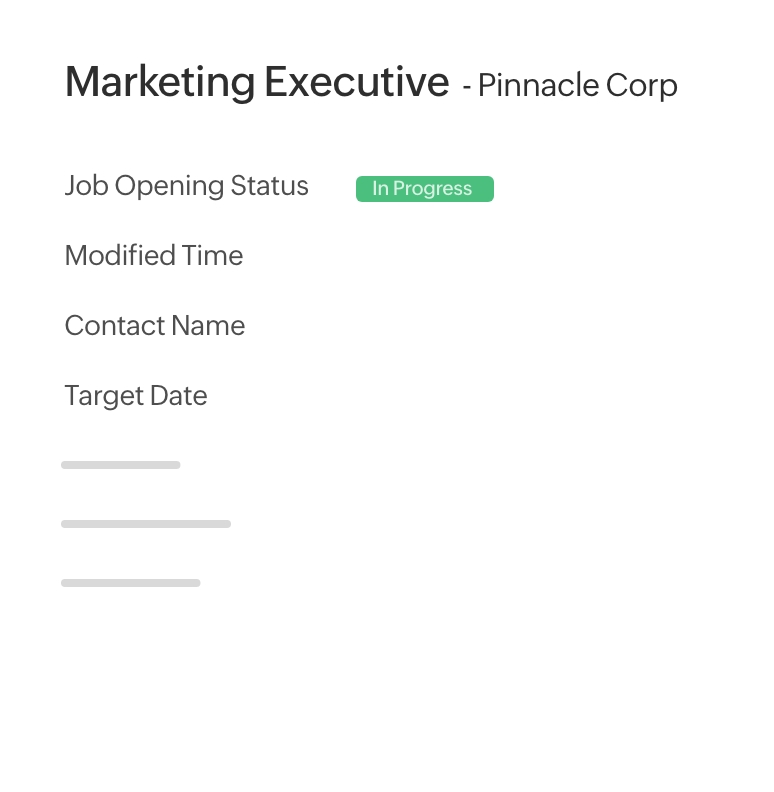 Recruiting automation
Maximize your productivity with Zoho Recruit's automation feature. From automatic replies to alerts and notifications, you can set up personalized automation that meets your needs and ensures you never miss a beat. Say goodbye to manual, time-consuming tasks and streamline your entire recruitment process.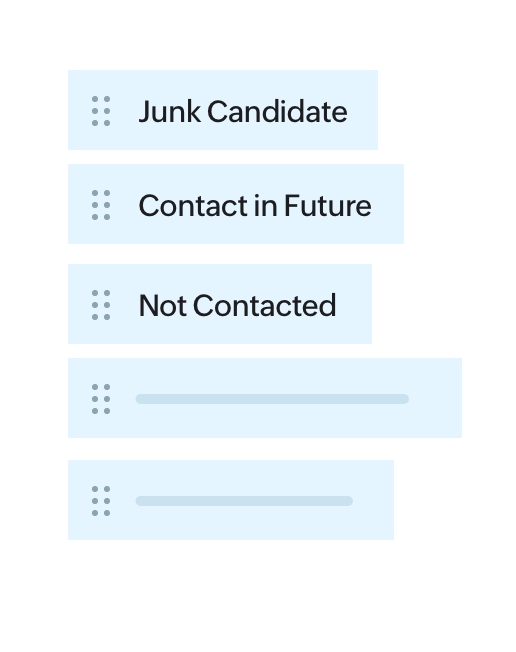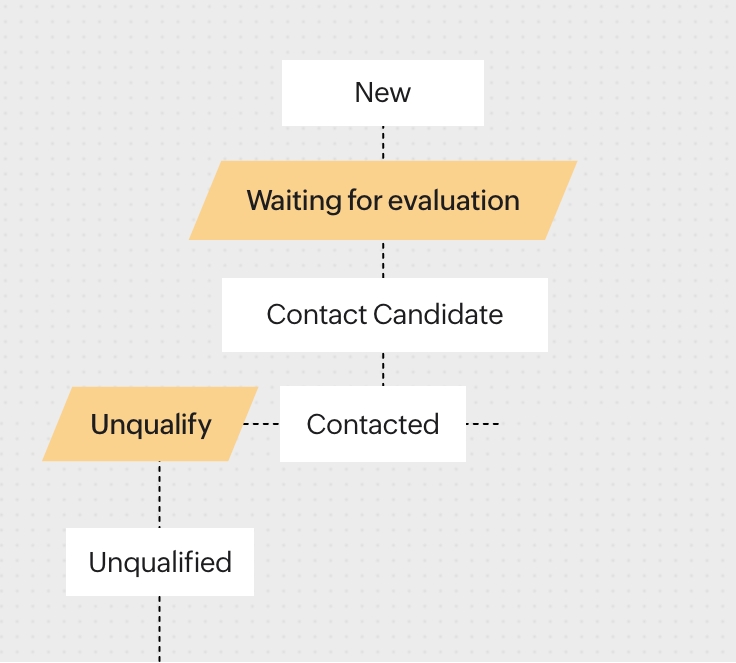 Complete customization
Every business is unique, and your recruitment system should reflect that. Combine various features to mold your ATS to fit your business—the information you collect, the way you view your information, and even the language and currency used.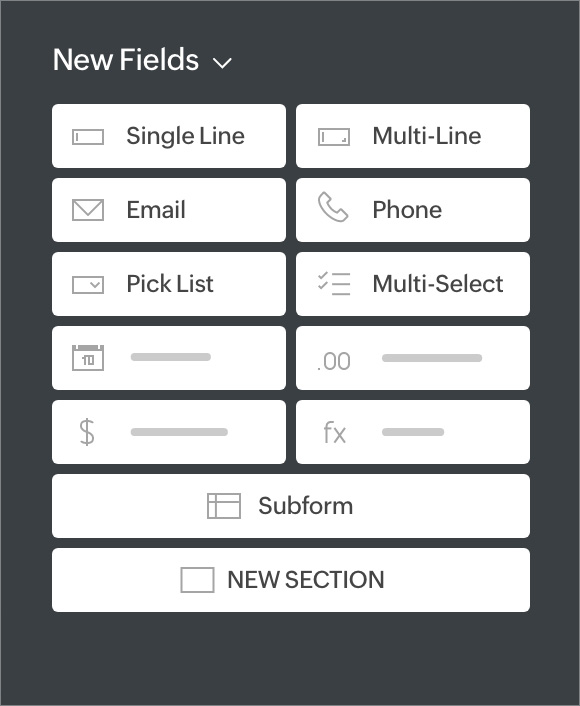 Ready to take your recruitment process to the next level?
Get Started