Showcase Job Openings.
Turn visits into candidates. Use Zoho Recruit to showcase all job openings on your website and let visitors directly apply for specific jobs.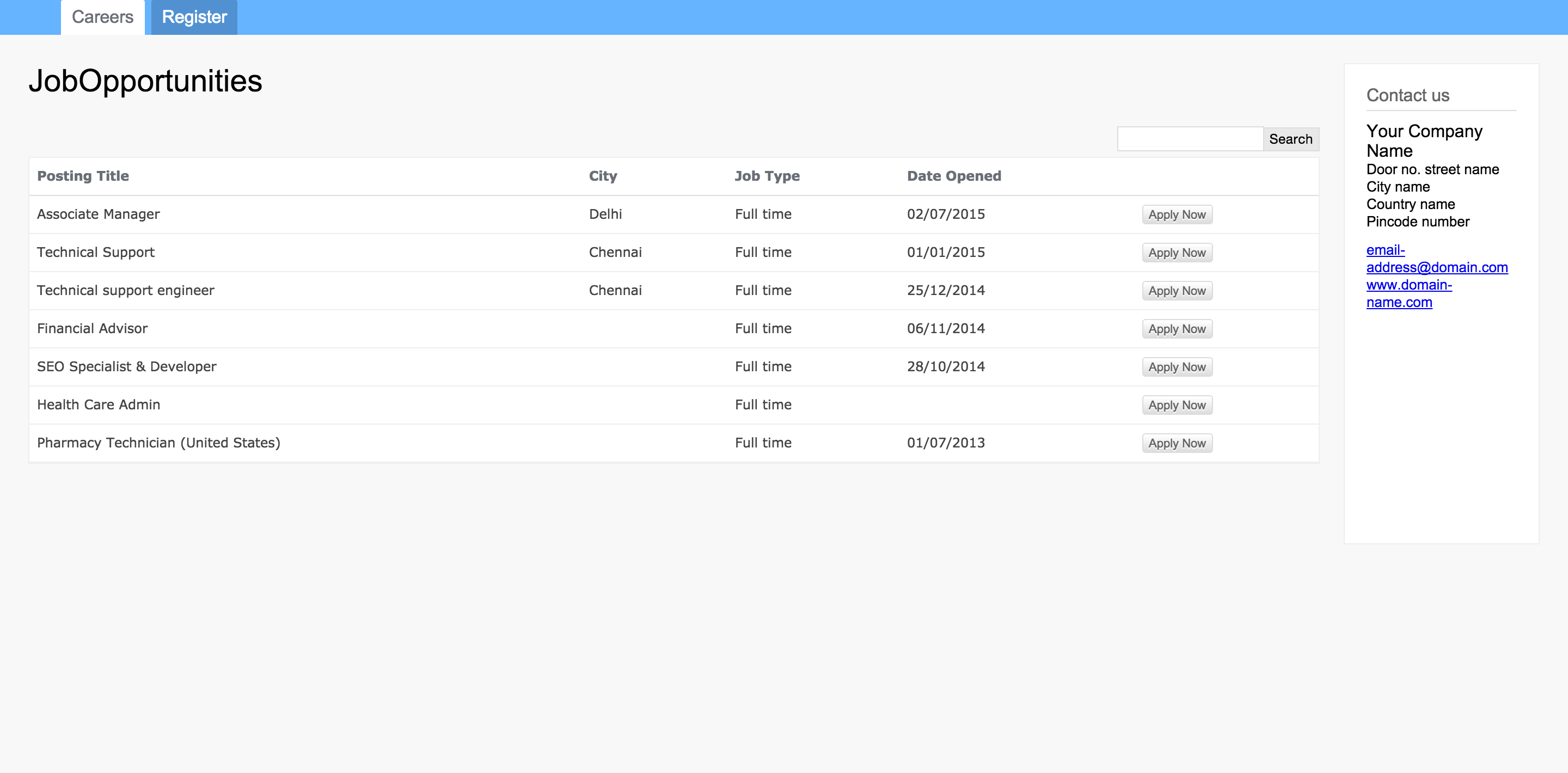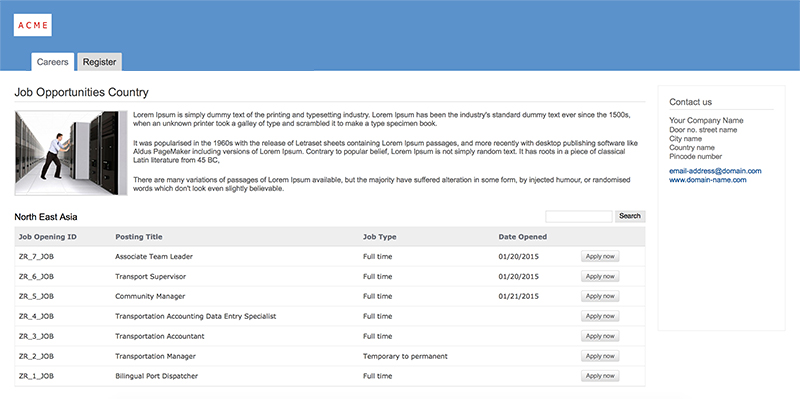 Target your postings.
Create multiple pages and target them to specific audiences. For example, run an opening for a management job on your About Us page or, post a sales position on a relevant product page.
Build Your Brand.
Create and customize your career page so it seamlessly blends with the rest of your site. Upload your own logo, background image, change the page background color, fonts, and more to attract attention and interest.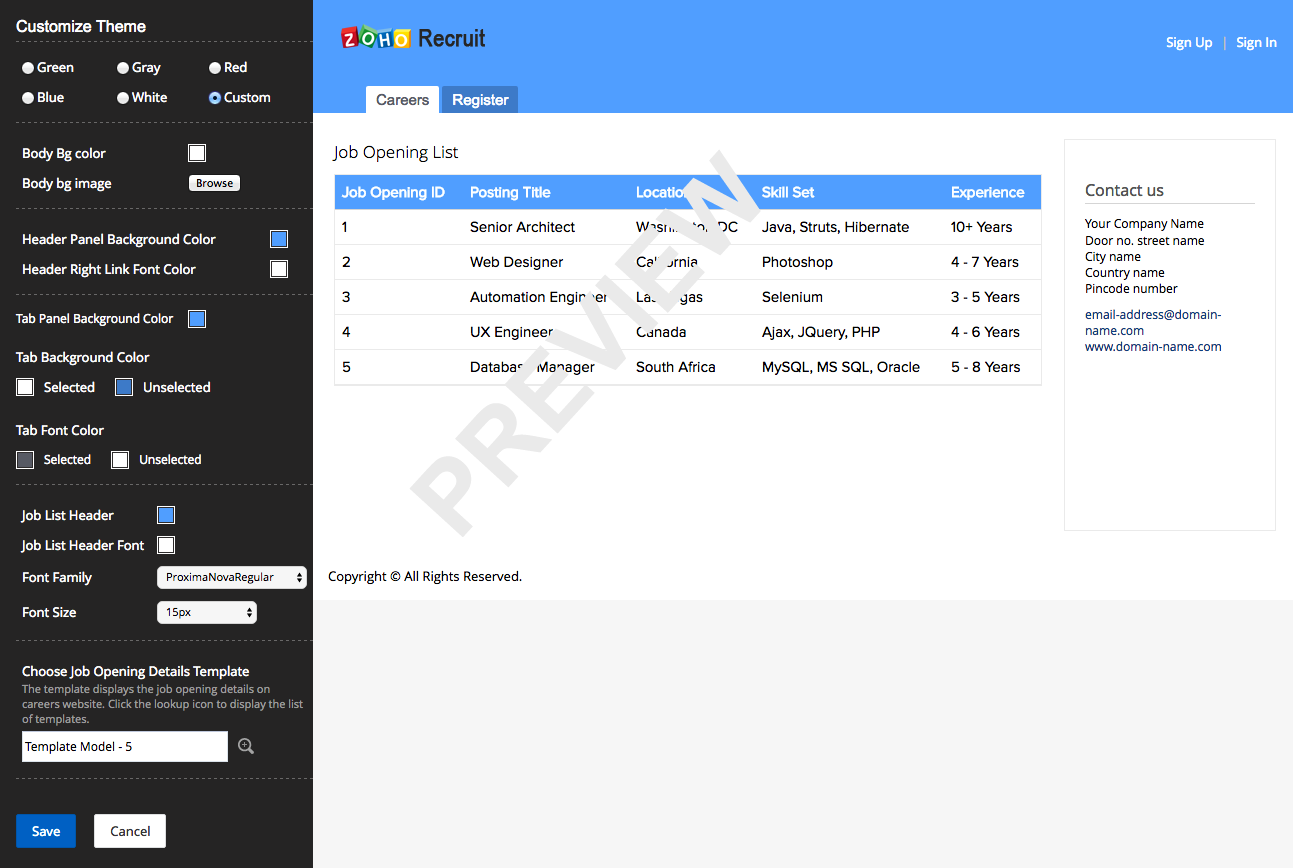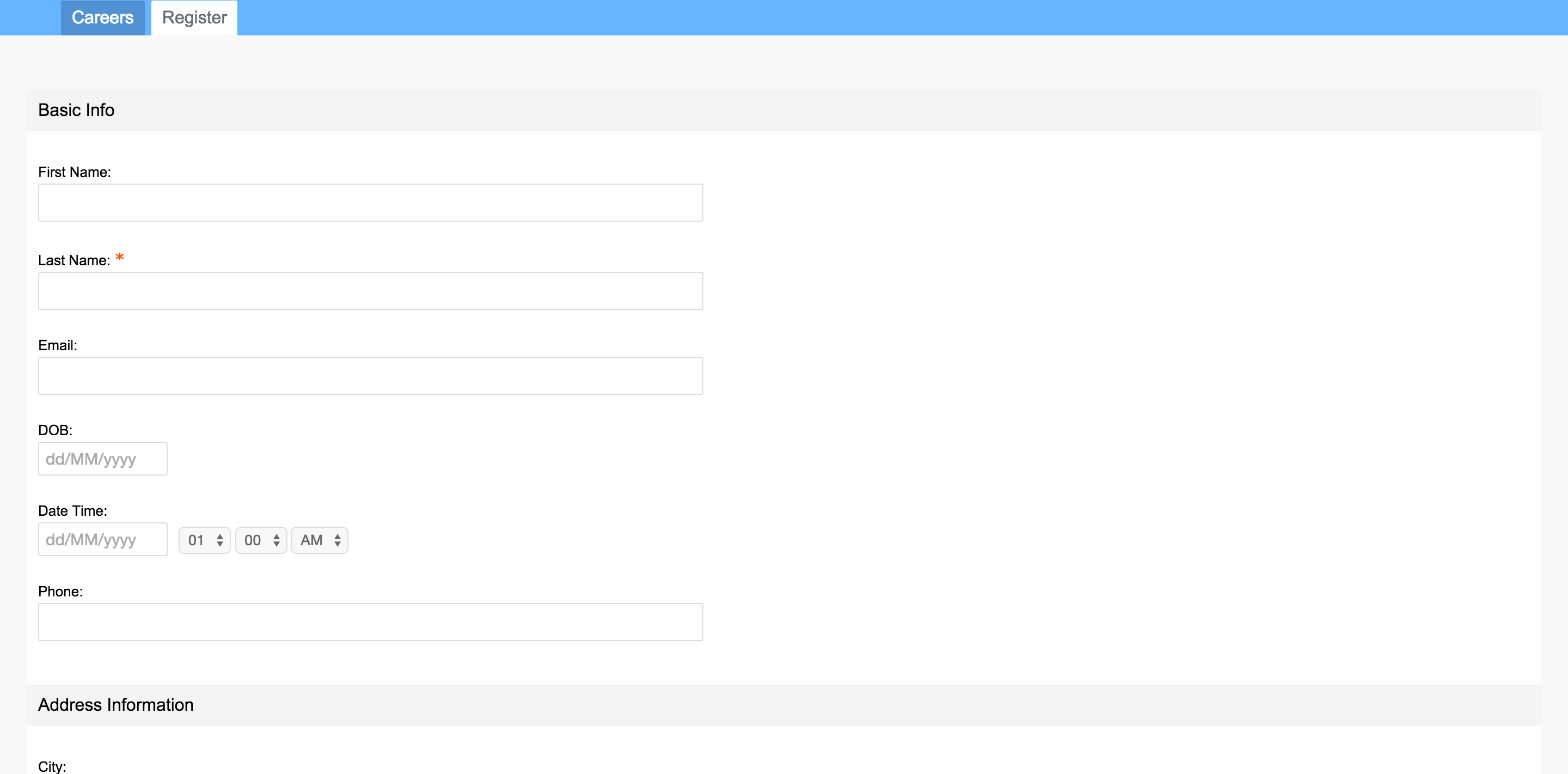 Capture Contact Information from Website.
Use web forms to simplify the process of capturing visitors information from your website to your Zoho Recruit system. This lets you import potential candidate and client information from your company website directly to the Candidates and Clients modules inside Zoho Recruit.
Send Emails Automatically.
Create and schedule an automatic email response to candidates or client contacts generated through web forms. Create an auto response rule with specific criteria that will send an automatic email whenever the condition is satisfied.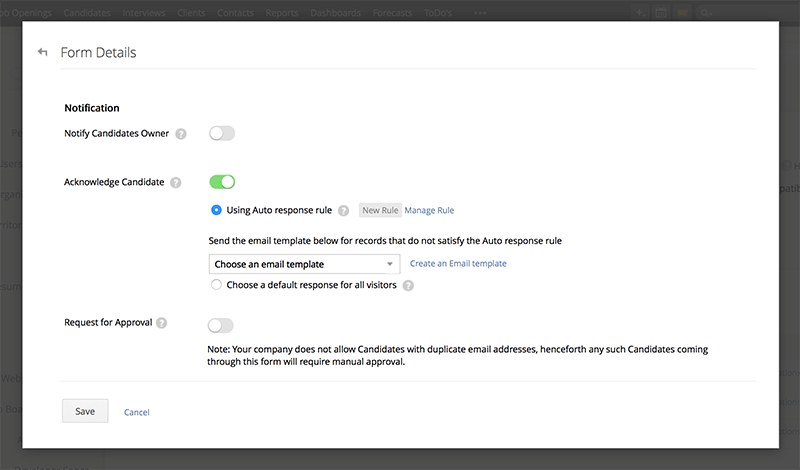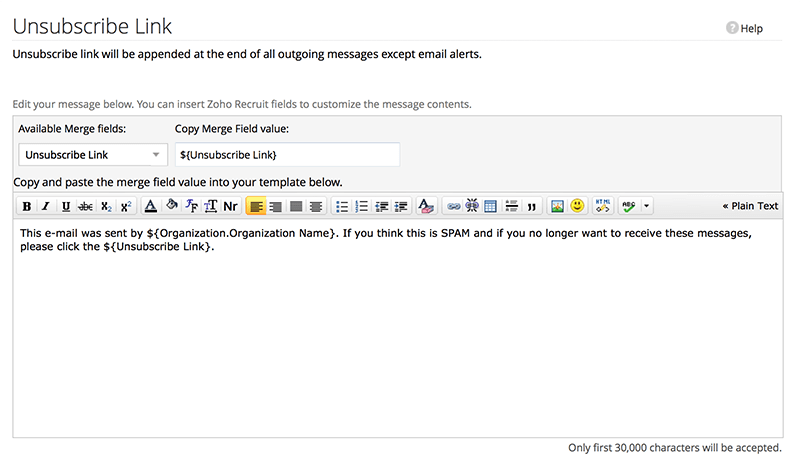 Let Recipients Unsubscribe.
Use this feature to create an Unsubscribe option for all email recipients.
Candidate Login.
The new candidate login feature lets applicants create an account, login and save all personal information for future use.