Traditional Recruitment System
Traditionally, organizations were maintaining multiple, fragmented software databases to store recruitment details like candidate information, clients, job opening details, contact details, etc. Over the time, recruiters had a tough time in keeping the information up-to-date.
A solution to automate this would help recruiters save time from this manual process.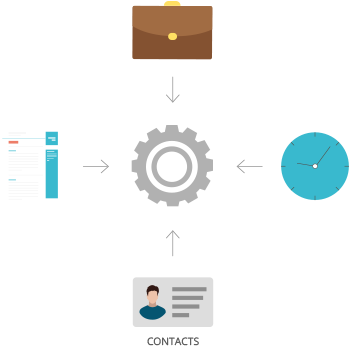 What was the reason?
Traditionally vendors were giving on-premise tools, which were focused on a specific functionality. For example, in recruitment there are many activities like candidate sourcing, tracking, hiring, on-boarding, client management, etc. The products given by the vendors emphasized only on one of the above functionalities and not a complete integrated solution. This continued the usage of disparate tools.
Some of the problems in recruiting using these traditional tools:
With traditional recruitment tools, most of the energy and resources were spent on tools than on client and candidate engagement.
Problems with these traditional tools
No frequent system updates, features or enhancements.
Require a lot of servers, plus the patch updates and maintenance were a nightmare.
High maintenance cost. Plus, the system may go down at critical situation.
The growing expense and prolonging of legacy systems motivates the need for technologies that can significantly improve recruitment efficiency.
Technology and Saas
By the year 2000, organizations started to use the internet as a source of recruitment. Vendors started to provide recruitment software-as-a-service over the internet, which is otherwise called as Saas or Cloud computing. Saas based recruitment softwares were primarily focused on recruiters to improve their recruiting process.
Advantages of using Saas model for recruitment process:
Fast and easy implementation.
Access data anytime and anywhere.
Reach the talent 24/7.
Mange resumes online.
Improve client service.
Collaborate with team members.
The cost is much, much lower than traditional software - which benefits the start-ups and the medium size business.
Automate the process.
Maintenance cost is reduced to the core. No more internal servers.
Frequent updates.
Integration with third party services.
Even after the adoption of cloud computing, vendors developed products focusing only on one functionality. This again led to recruiters juggling with multiple online tools to complete a day's task.
Some of the different online tools that were used by recruiters:
Job Boards:
Traditional methods to attract candidates was an expensive method. Job boards were then used to post jobs online and search for candidates worldwide.
Candidate database in XLS:
Recruiters come across a number of resumes everyday. Earlier, candidate details were manually maintained in an XLS file. But this was a time taking process. A tool to bypass this will be a great time saver.​
Email:
Effective communication is the key for recruitment business. Outlook and other email clients were introduced, where email communication became the most widely used medium of communication, replacing traditional telephone calls to candidates.
Calendar:
Recruiters used calendars to manage interview scheduling, reminders, events and appointments.
CRM Tool
Managing Clients and Candidates effectively will create positive outcome for both - even if the placement is not made. Good candidate management can create new clients. CRM tool is used to manage the relationships with Clients and Candidates more effectively. No one could have predicted earlier on how the technology and the use of email will change the way that recruiters recruit today. Instead of sending out mass quantities of emails at a time, its now just a click and you can reach large number of candidates.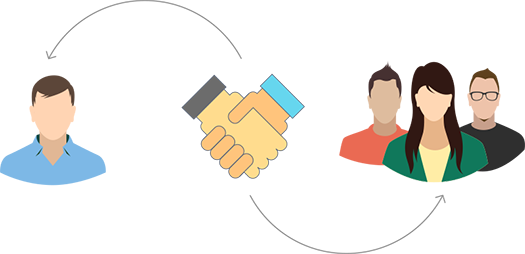 Though these tools have its own benefits, all these were independent/disparate tools which were working in a silo. These tools were not talking with each other and were not able to understand each other's language.
While SaaS provided better opportunity to integrate with different tools, even then the integration provided by many vendors were shallow. Only a couple of them extended to cater the needs by creating mini modules inside the product. These extensions made the Applicant Tracking System look powerful, but weak in other functionalities like mail, calendar, document editor, etc.​
A single solution with all these functionalities integrated will improve the efficiency in recruitment.
How Zoho Recruit solves the usage of disparate tools in Recruiting:
Zoho Recruit eliminates the need for disparate tools by offering an integrated Saas Applicant Tracking System. The automated workflow streamlines the entire recruitment process. This makes your recruitment process less time consuming, easier and more efficient.
Key benefits of using Zoho Recruit:
Easy Job Posting and Smart Sourcing.
Applicant Tracking.
Collaborate with team members.
Manage Clients and Contacts.
Stay on top of your company's recruiting activities​.
Communicate to your team from within Zoho Recruit and keep them up-to-date.