Hiring Pipeline
As you plan your organization's recruitment strategy, it's important to have a clear picture of your hiring process. Zoho Recruit's visual interface keeps your entire team on the same page.
Sign up Now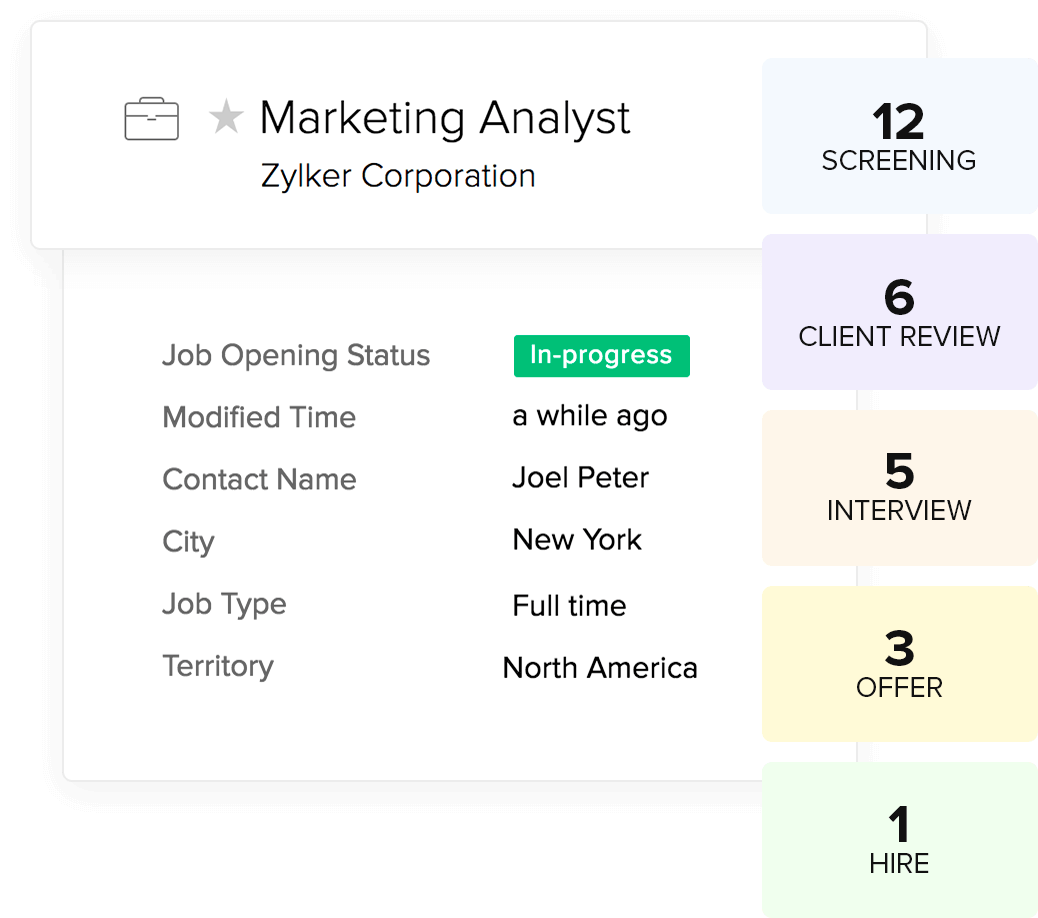 A bird's-eye view
Zoho Recruit's Hiring Pipeline provides a comprehensive and up-to-date breakdown of each recruitment stage. View the status of each job opening and follow candidates through every phase of the hiring process.
Highly customizable
Adjust your recruiting pipeline to fit the way you hire. Add or remove stages and color code them to customize your team's interface.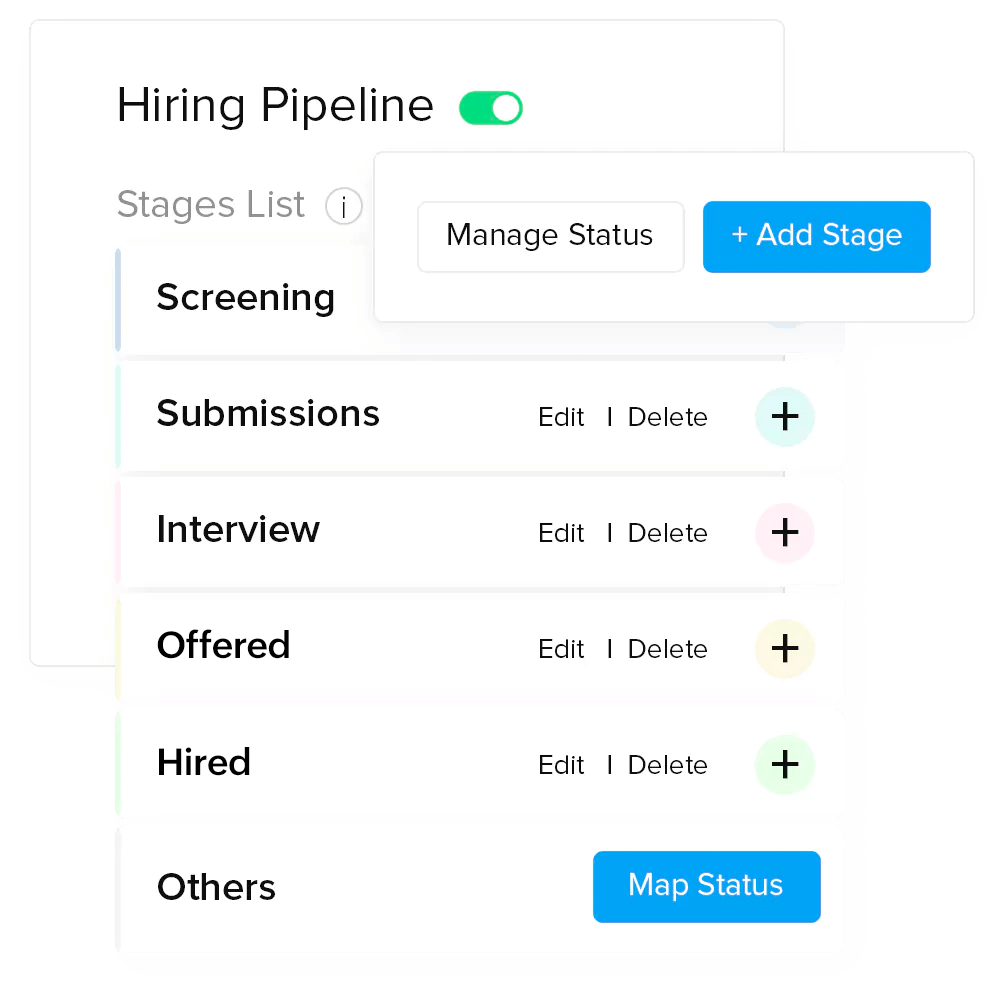 Now as a widget
Zoho Recruit provides a consolidated view of the Hiring Pipeline so you can view it right from your dashboard. See all your jobs and updated candidate stages at a glance.

Traction. Transition. Growth.
Monitor all stages of your recruitment process and keep track of candidates with Zoho Recruit's Hiring Pipeline.
Sign up Now