Zoho Recruit provides a set of Pre-bundled Reports, which gives you a quick graphical view of the organization performance. You can also download the client and job opening summary report. The following sections helps you to view reports for each module separately.
Overview - By default, the overview section is displayed. This gives you a summary of total job openings, candidates, clients and client contacts progress. The overall activities of the Users is also shown.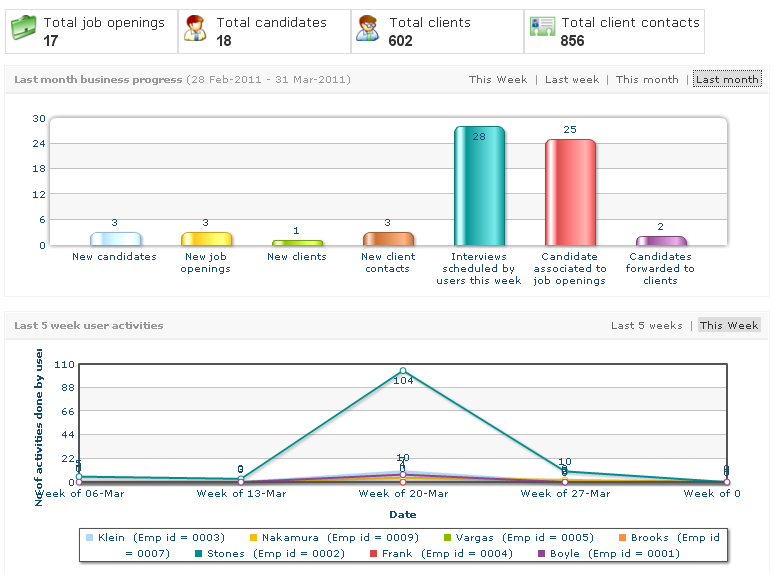 Job Openings - The Job Openings section displays the report with different job opening status.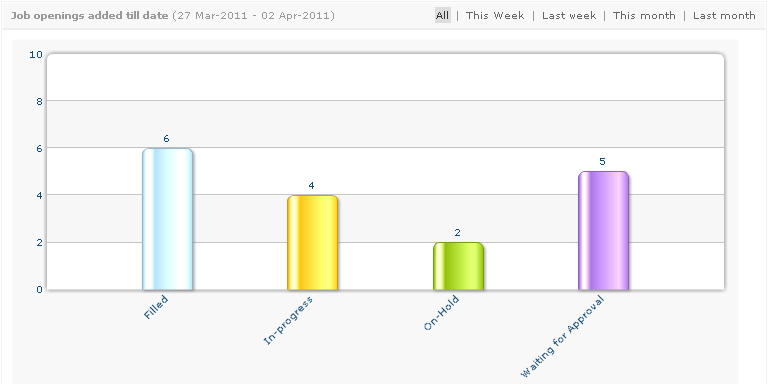 Candidates - This section displays the report - Candidates forwarded to client, Candidate status, Hired candidates by source and Candidates source.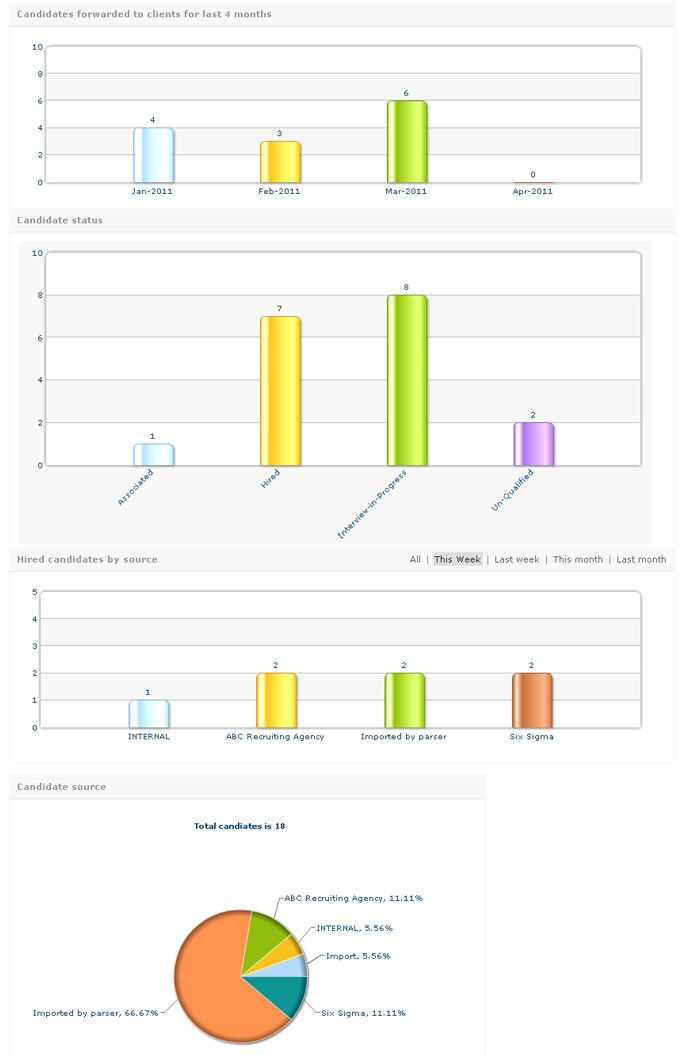 Interviews - This section displays the Interview summary and Inteviews by source.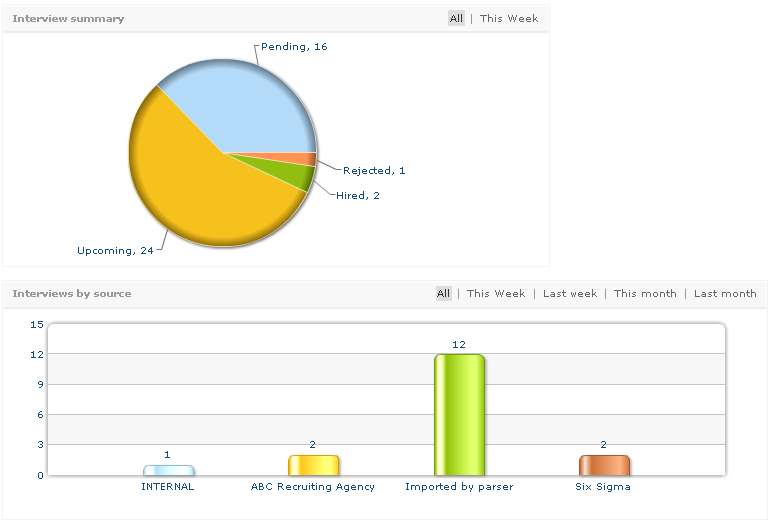 Clients - The Clients section displays the Overdue job openings for the clients and the Top 10 ten clients.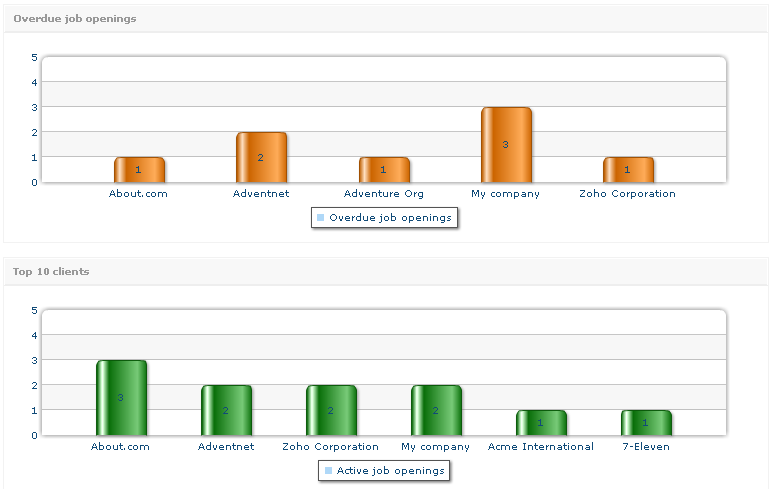 Users - This section displays the Job Openings/Candidates assigned to users, Interviews scheduled by users and Candidates forwarded to client vs hired.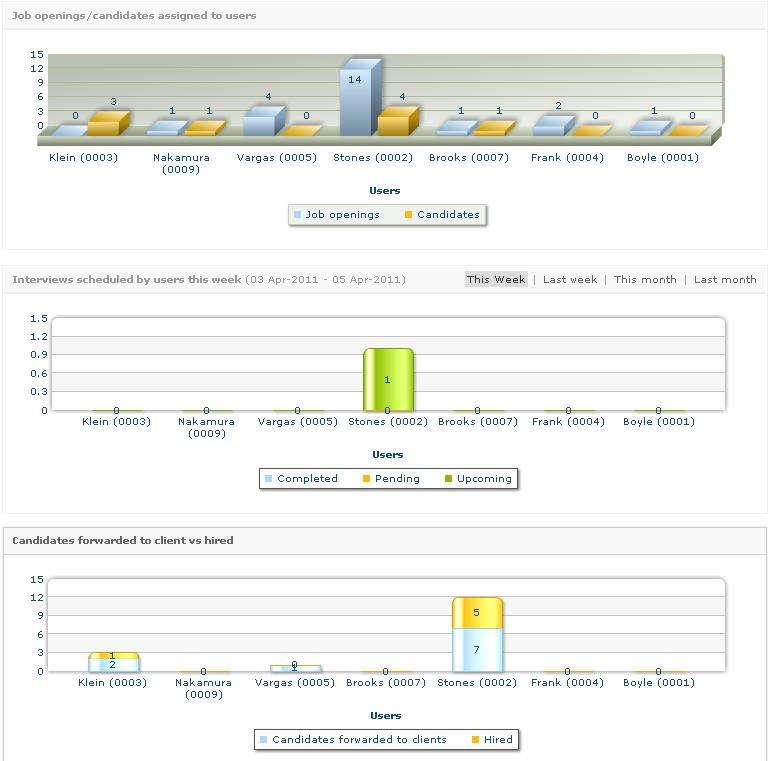 To view reports:
Click Reports tab.

By default the Overview section is displayed.
To view each module report separately, click the Modules link located at the right panel.

You can also download the Client and Job openings summary report by clicking the "Download Client/Job Opening summary report"

Note: Reports is available only in paid edition.