Adiós Google Hire.
Hello Zoho Recruit.
Google Hire will be gone by 2020, and you need options fast. Luckily, your hunt for an affordable alternative that is efficient and reliable ends here— Zoho Recruit's got you covered.
Migrate for free
Get Started
It's free to switch

Transition risk-free to Zoho Recruit with free migration and onboarding support until 2020.
Keep your Google apps

Sync your Google Contacts and Calendar, and access Gmail from Zoho Recruit to monitor emails and post jobs to Google.
Free licensing till end of year

Enjoy our most advanced features and add-ons absolutely free till the end of the year.
Up your hiring game

Let our team of technical experts and solution architects help move your data and customize Zoho Recruit for your unique needs.
Over
6,000 +

companies trust Zoho Recruit
Zoho Recruit leads among online hiring softwares
Why do you need Alternative for Google Hire?
After just over two years of service, Google has announced they are sunsetting Hire by Google, its recruitment platform completely on September 01,2020. Current customers can export their data to any other ATS system for an uninterrupted recruitment process.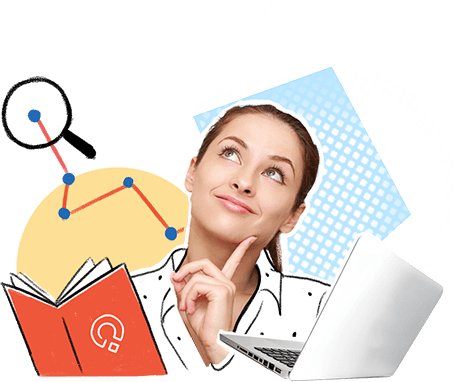 Why Zoho Recruit is the Best Alternative for Google Hire?
Simplify your hiring process with Zoho Recruit's intuitive Applicant Tracking System. Attract candidates, accelerate growth and hire the best talent.
Workflow Management

Email Marketing

Recruitment Analytics

Custom Functions & Modules

Territory Management

Blueprint

Portal Management
Find the best talent
Whether you are a staffing agency or corporate hiring team, Zoho Recruit is the best Google Hire alternative for your specific recruitment needs.
Source better and faster
Zoho Recruit pulls data from social media and over 60 job boards so recruiters can easily source both active and passive job-seekers.
Reduce time-to-fill
Fill openings faster with our robust tracking system that ranks candidates and moves them easily through the hiring pipeline.
AI assistant
Streamline your initial selection process with behavioral assessments and skill matching done by our AI-powered recruiting assistant.
Recruit on the go
Manage candidates, schedule interviews, and communicate with clients all from Recruit's mobile application.
GDPR Complaint
At Zoho Recruit, we provide IT policies and procedures to ensure you are fully in control of your data.
24/5 Support team
Migrating to Zoho Recruit is simple, if you need any further assistance, our support team is just a call away.
"Zoho Recruit was our first ATS and came in right from the start. Over the years we have reviewed loads of other options and have started using other recruitment tech, but on the ATS front Zoho Recruit has proven tough to beat."
Jakob ThusgaardFounder & CEO, YourSales, Netherlands.