Website Integration.
Utilize your company website like never before. Create a careers page and post job openings directly to your website so candidates can see all job openings in one location. Zoho Recruit lets users create an account allowing them to apply to one or multiple jobs with only one application.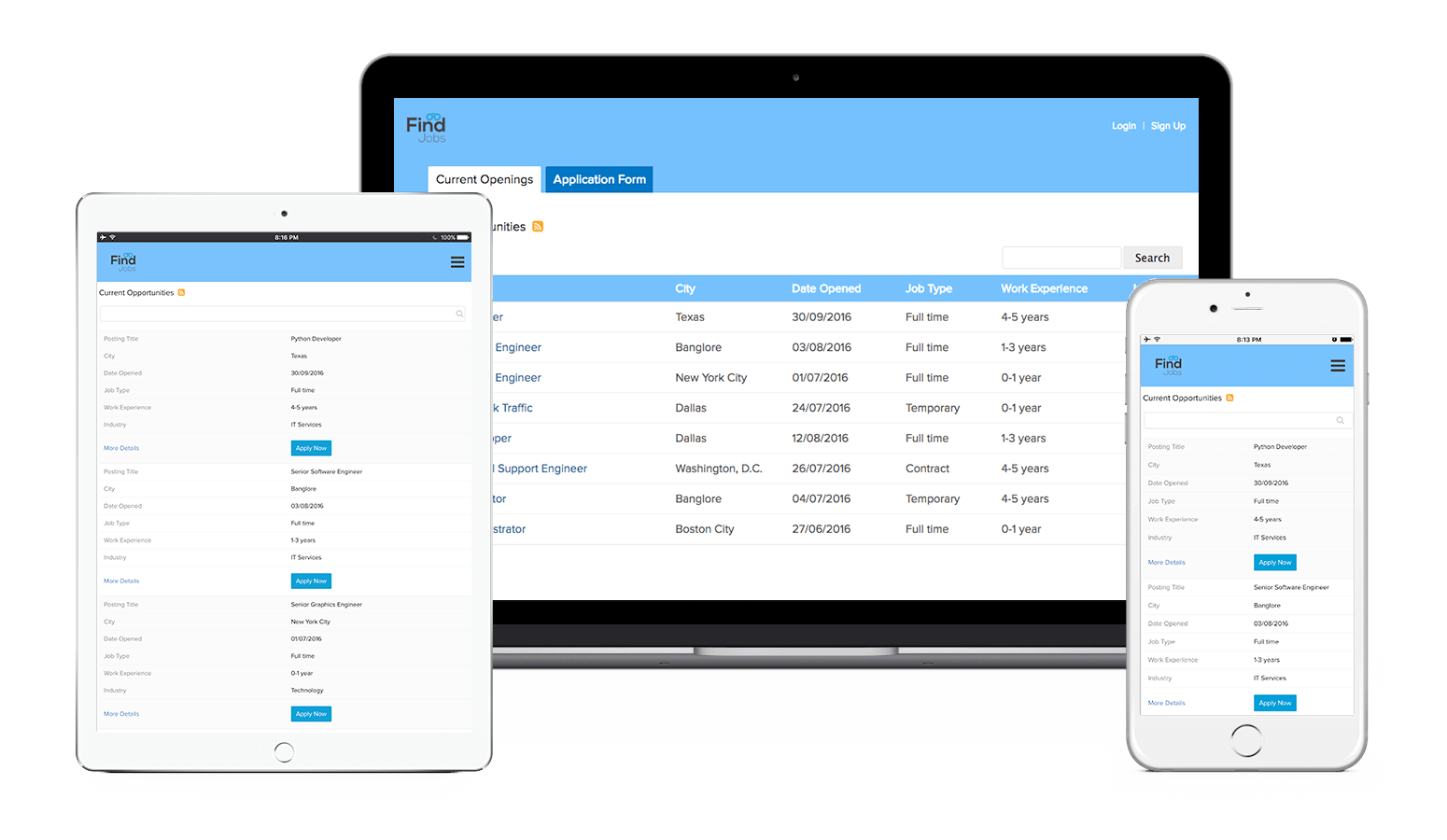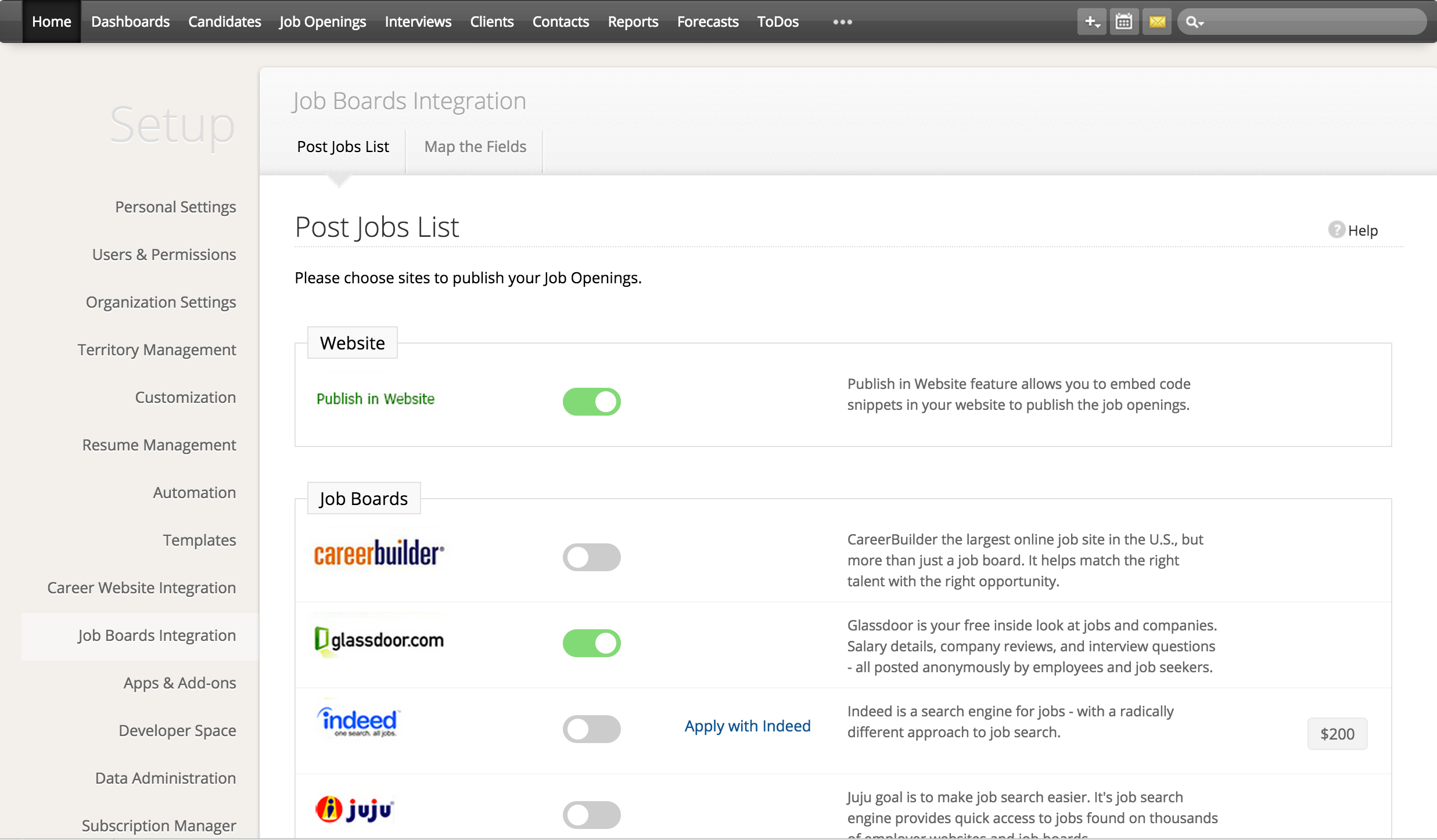 Post Jobs to Job Boards.
Increase your exposure by posting job openings directly to the most popular job boards with just one click. Turn page visits into candidates. Use Zoho Recruit to showcase all job openings on your website and let visitors directly apply for specific jobs.
Utilize Social Media.
Use your company Facebook, Linkedin or Twitter pages to their full potential by sharing your career website page or by posting individual job opening links.