Manage Your To-Do List
Create and view all tasks, events and calls you need to accomplish while simultaneously keeping track of your progress.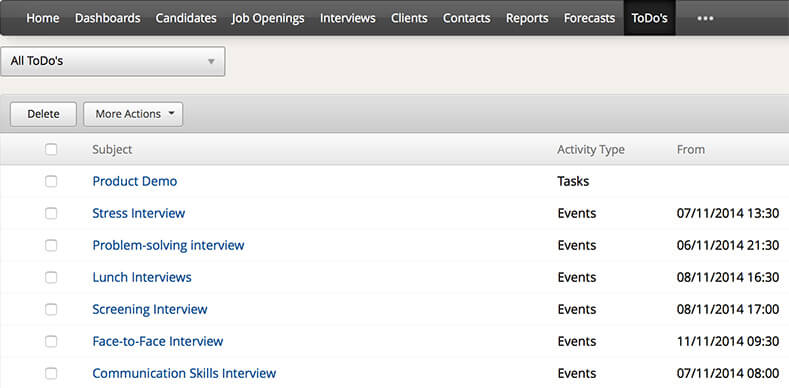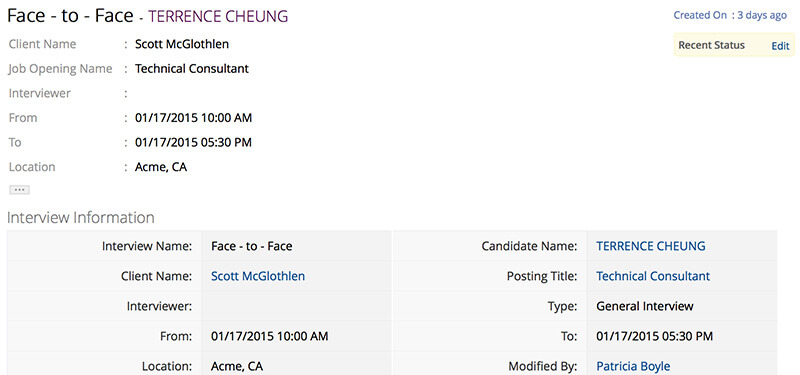 Keep Track of Interviews
See all scheduled interviews so you know when and who is interviewing a prospective candidate.
Event Management
Let Zoho Recruit track and remind you of any and all events you have on your schedule.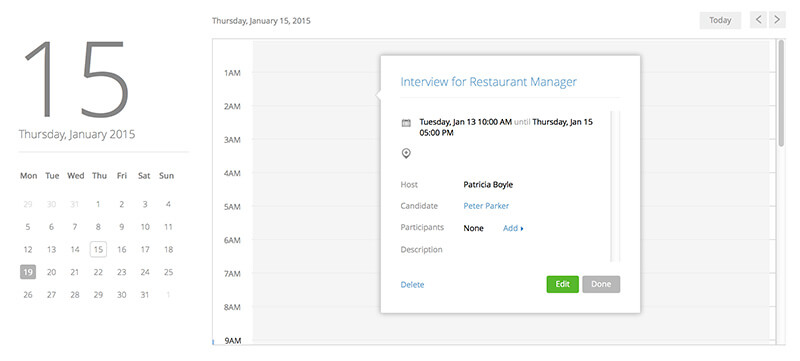 Stay Organized
The calendar portal keeps you organized with every aspect of your candidates. Create and view events or interviews quickly and easily so you never miss another appointment.
Finish Your To-Do List
Your day revolves around completing tasks. Let Zoho Recruit help you stay on track and complete all interactions with candidates on a daily basis.