Send SMS / Text Messages.
With Zoho Recruit, you can communicate with candidates and client contacts with an SMS message. Inform candidates of an interview or a client about a new hire by sending an SMS message through Zoho Recruit.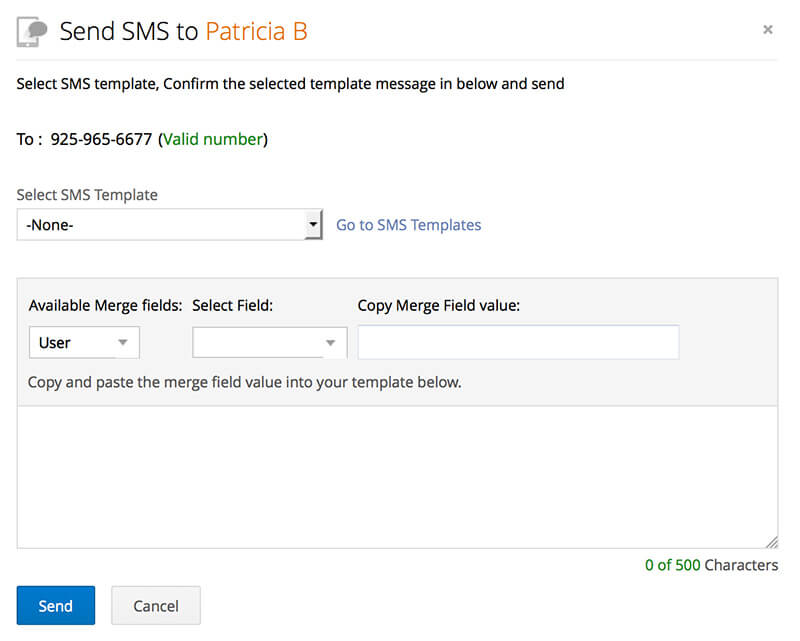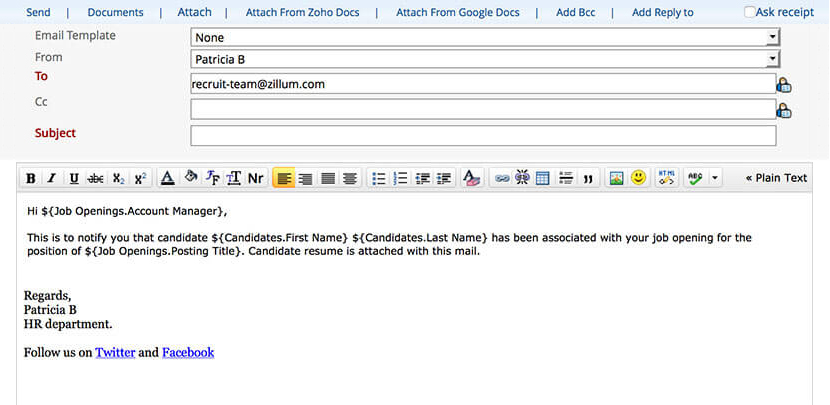 Send & Receive Emails.
Zoho Recruit helps you to send, receive and track all your email communication with candidates, clients and client contacts inside Zoho Recruit.
Outlook.
Integrate your outlook email account inside Zoho Recruit so you can communicate and engage with contacts.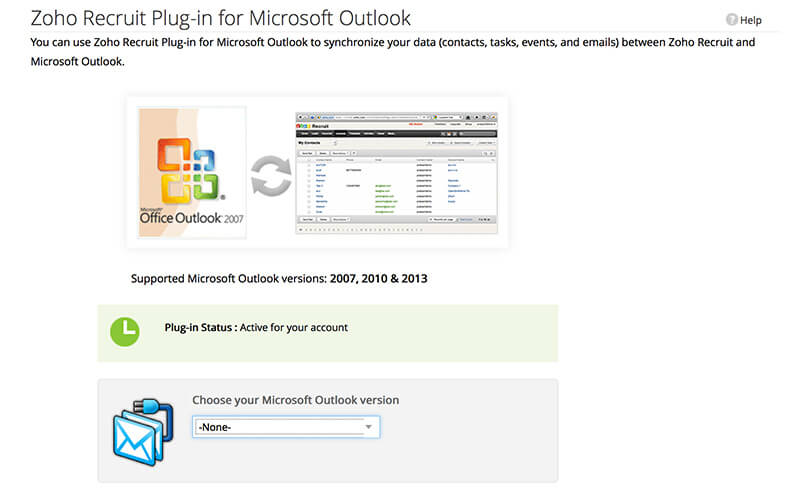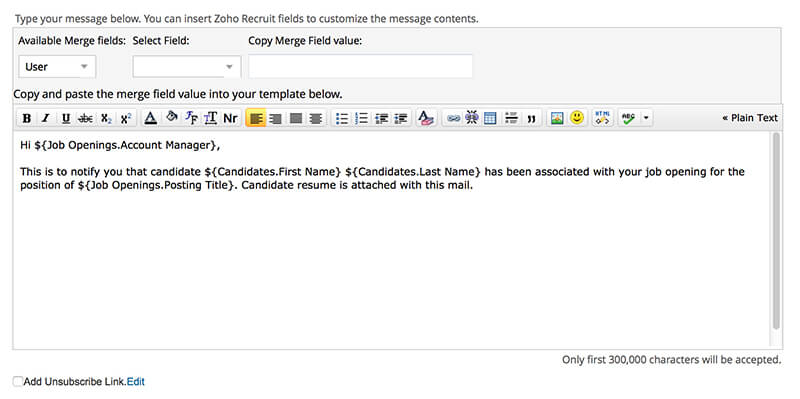 Make Custom Email Templates.
Want to send instant emails to candidates to update them on their status? Create custom email templates to send out when you review an application, schedule an interview and make a decision to hire or reject the candidate.
View Email Communication.
The Zoho Mail Add-on features gives you full control to managing your email correspondence between candidates and clients within your Zoho Recruit account. As an administrator you can use this feature to see all communication between your recruiters and clients/candidates.