Harness the
power of emails
for recruitment
Each employee's hiring process varies depending on the nature of job and recruitment metrics. But according to the Society of Human Resource Management (SHRM), the average time it takes to fill an open job position is 36 days. Luckily, more ways are being discovered for using digital tools to streamline the recruitment process. For example, emails can be a good way to recruit quality candidates faster.
Get Started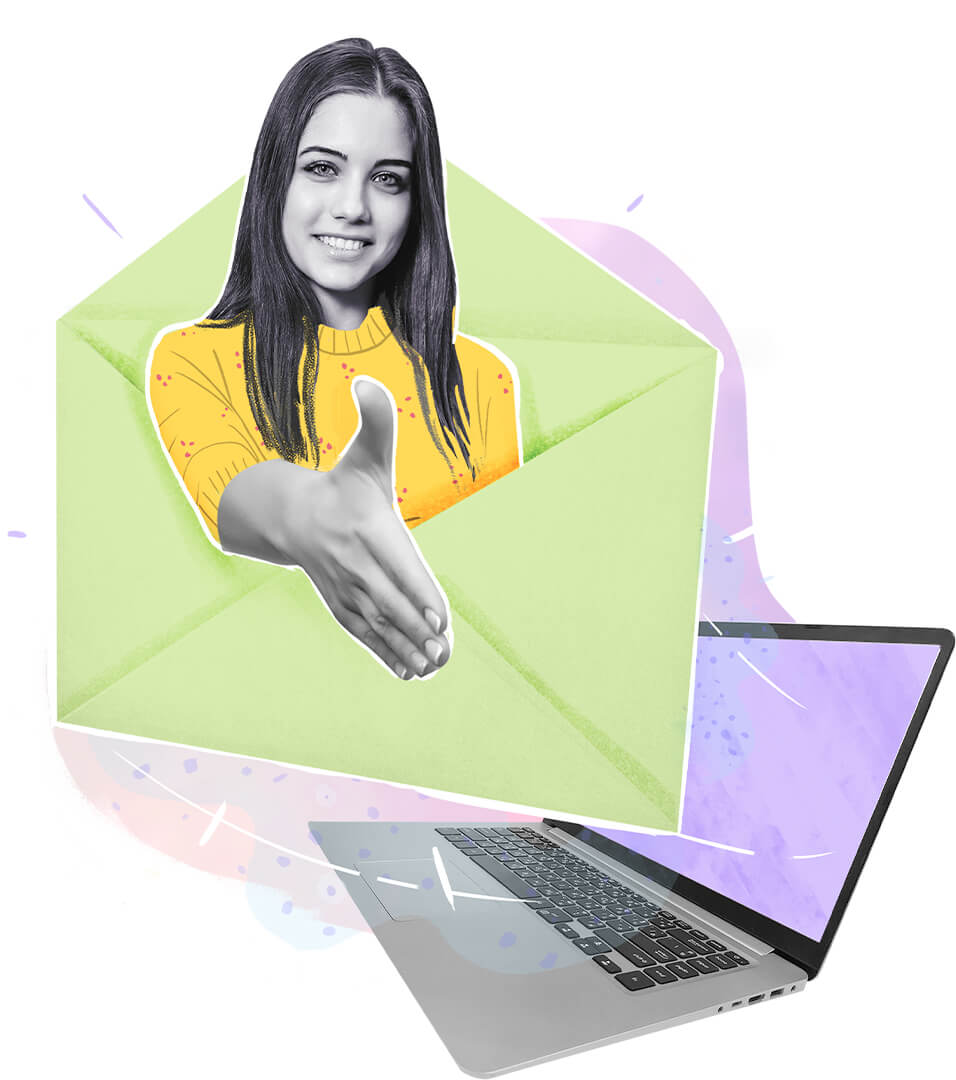 Sourcing is no longer just gathering candidate information, it's an overall part of a company's talent acquisition strategy. Do you know what the average amount of time a recruiter spends on searching for qualified candidates is?
Close to 24 weeks
With Zoho Recruit, you can harness the power of emails and streamline your recruitment process with these simple steps:
Send bulk emails
Managing a high volume of resumes is a hurdle for recruiters. Reduce manual work by performing bulk actions. With bulk emails in Zoho Recruit, create auto-responders, schedule mass emails, and create email templates that are ready to use. Send real-time personalized emails to candidates or clients. Design email templates to make them more enticing rather than sending the same content every time.
Boost your productivity
with add-ins
Personalize the way you recruit with your favorite apps. Zoho Recruit's integration with G-Suite, Microsoft Outlook, Zoho Mail, Mailchimp, and many more lets you add candidates and contact them right from your inbox. Once you receive an email, add the sender as a candidate or parse data from the attachments to create candidate records.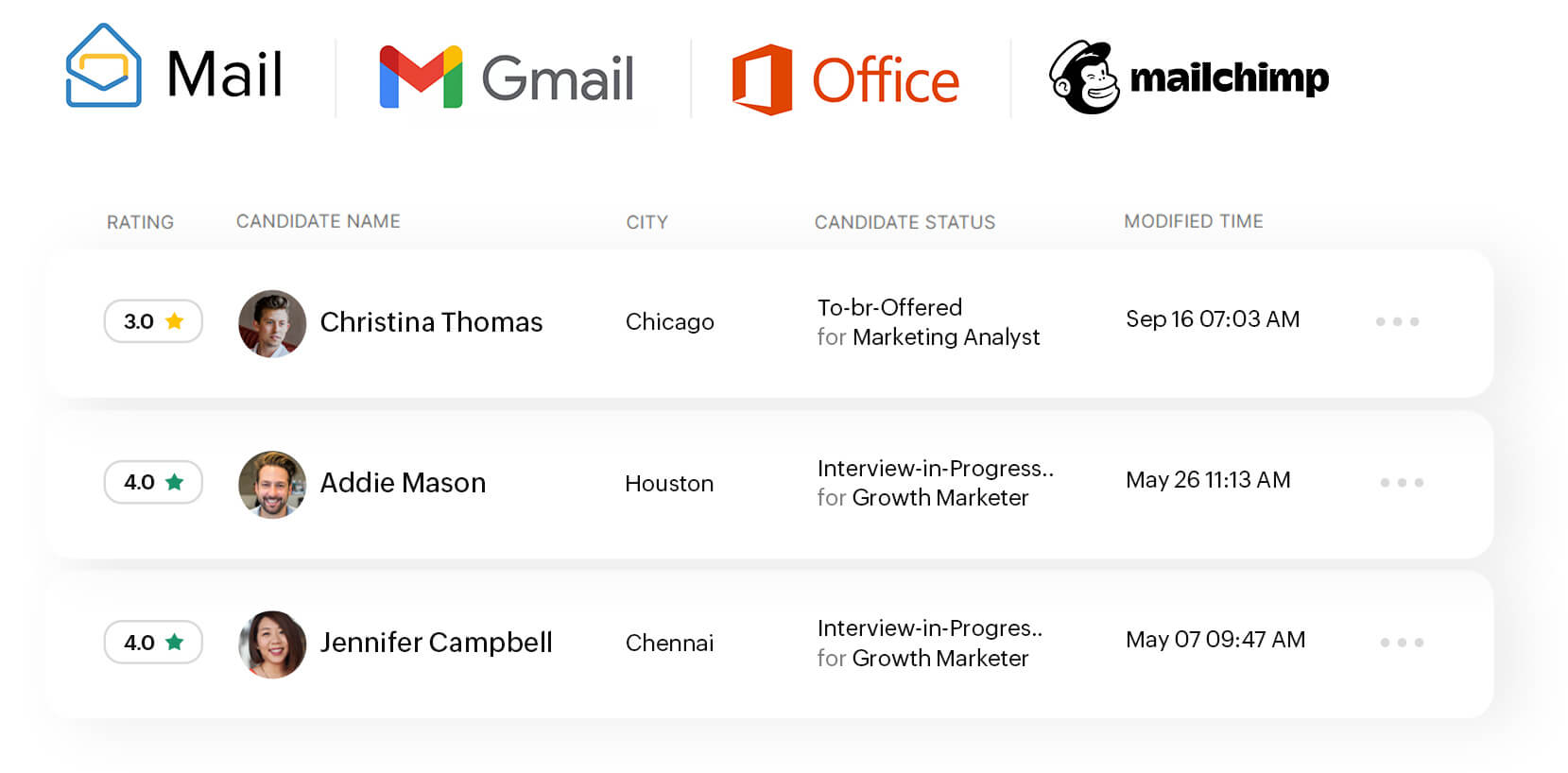 Email automation
workflows
Accelerate your recruitment process by creating certain rules when specific set of actions are performed. As a recruiter, sending email alerts to candidates for important activities like assessments or completing an application is handy. Another email can trigger when the activity has been performed. Spend less time on manual tasks and focus on what matters the most. From sending out call letters to delivering offer letters, automate your entire hiring journey.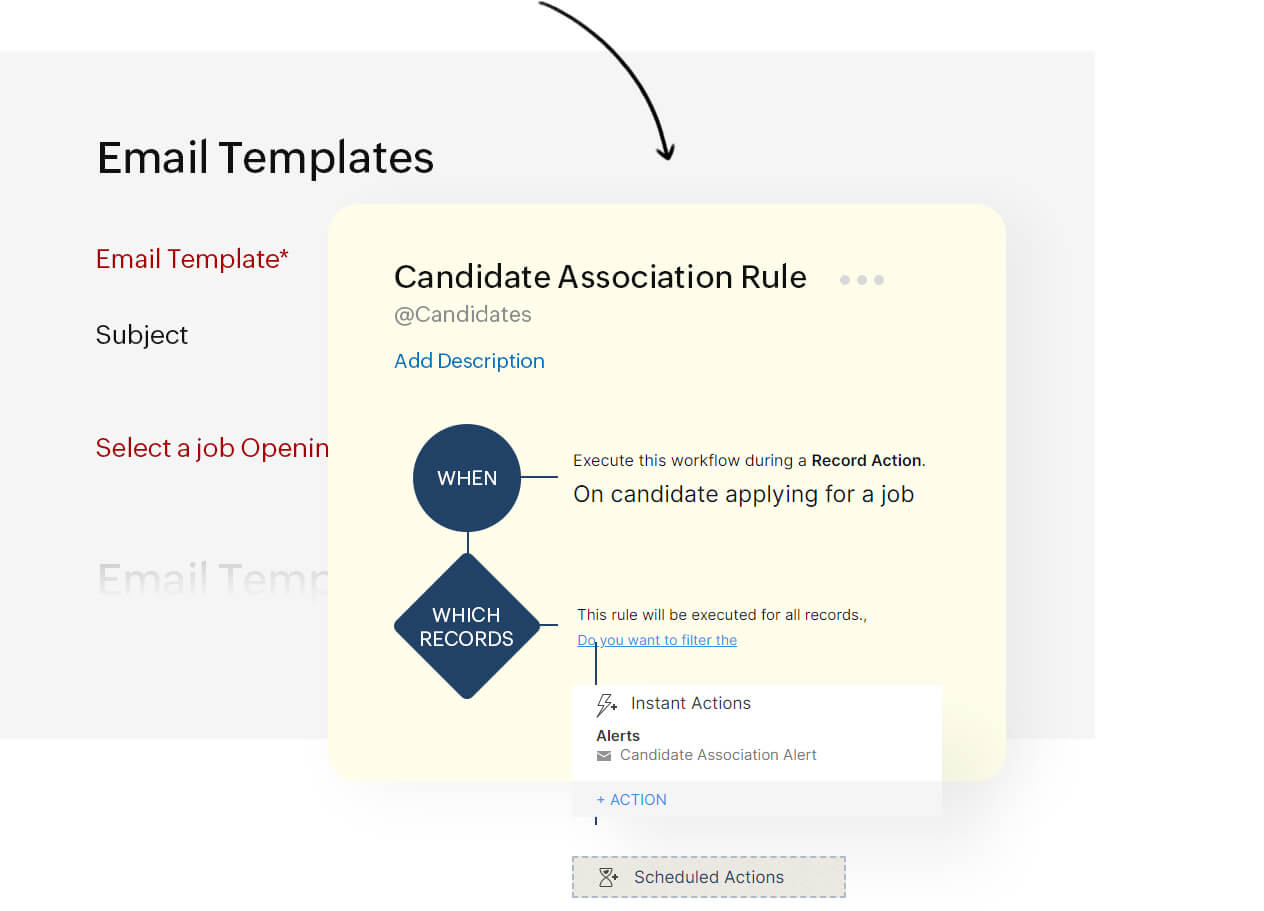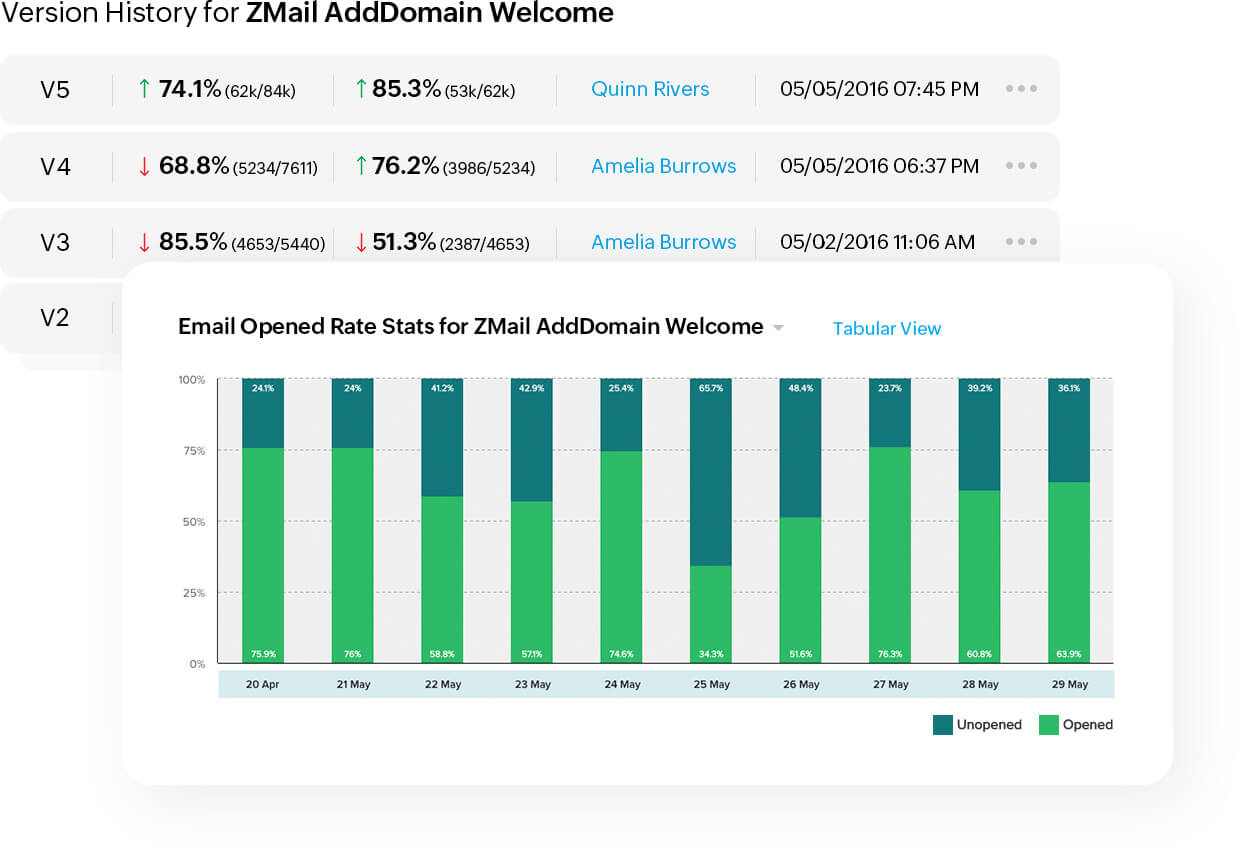 Robust email
insights
Today, email is still the primary source of communication for business dealings. Make maximum use of this medium by deriving data that can help you adjust your recruitment strategies. Analyze delivery, bounce, and open rates for each email you send. You can also monitor email responses contextually, use email statuses to filter records, and track email template performance.
Built-in
resume inbox
You don't need an out-of-the-box recruitment strategy. We've simplified resume collection by creating a smart inbox. Our resume inbox feature allows you to automatically parse any resumes that have been sent as email attachments and add them directly to your Zoho Recruit database. Add multiple email accounts as resume inboxes through which you receive candidate details and set suitable parsing modes. This function lets you control the accuracy and success rate of your parsing results.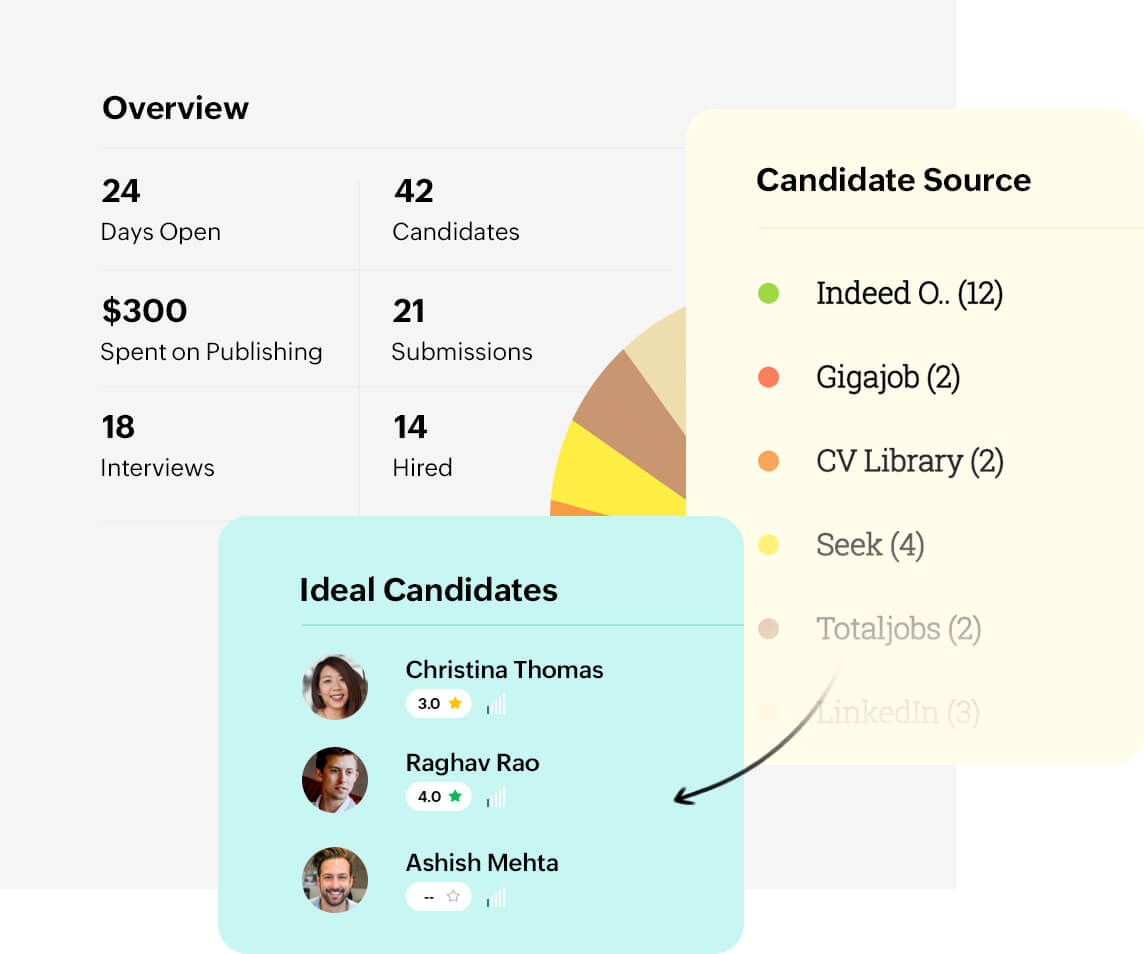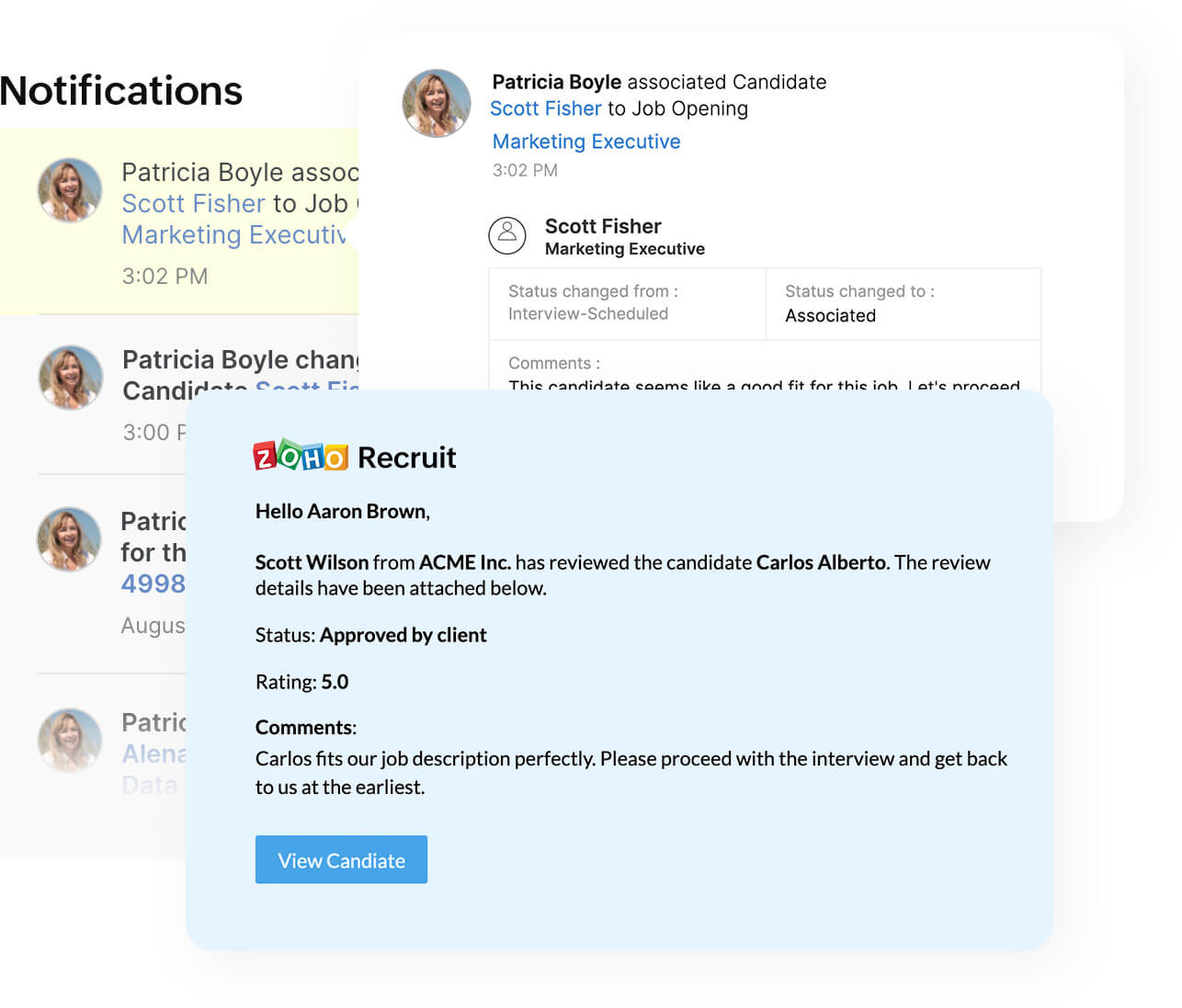 Smart email
notifications
From gathering resumes to scheduling interviews, it can be difficult to stay organized and compliant with HR regulations and standards. Instead of overwhelming you with notifications, Zoho Recuit's smart notification settings allow you to decide when you receive notifications for records you create or assign. With our non-invasive notification system, generate in-product alerts and email notifications that suit your hiring style.
Instantly send
assessments
Selecting the best candidates starts with conducting great assessments. Filter candidates as they enter your database by associating assessments with your job postings through email. Zoho Recruit allows you to send assessments to candidates with a click of a button. This enables hiring managers to quickly compare applicants based on their average rating and give the interview team a head start. Meet your unique hiring requirements with our diverse set of assessment types.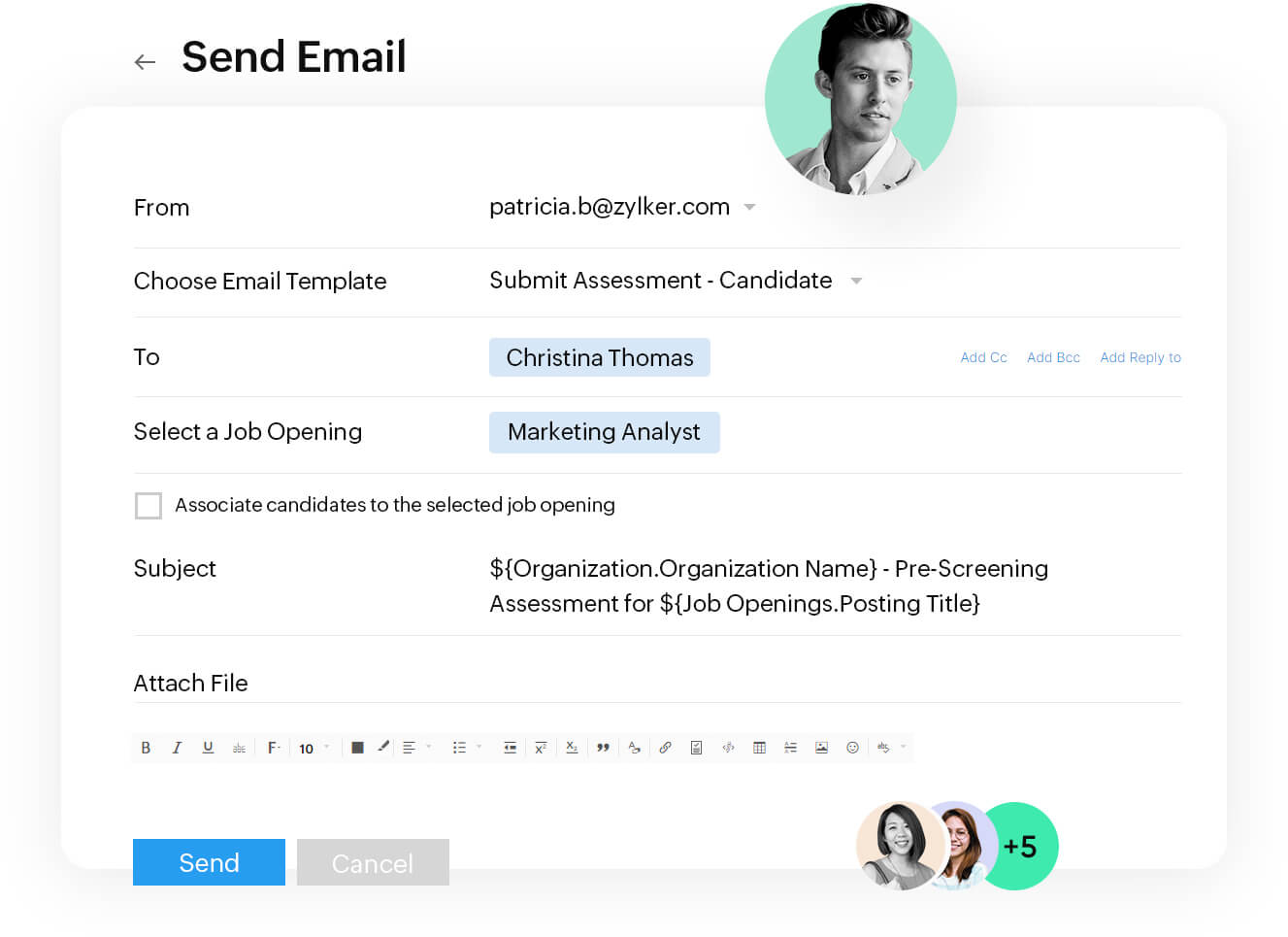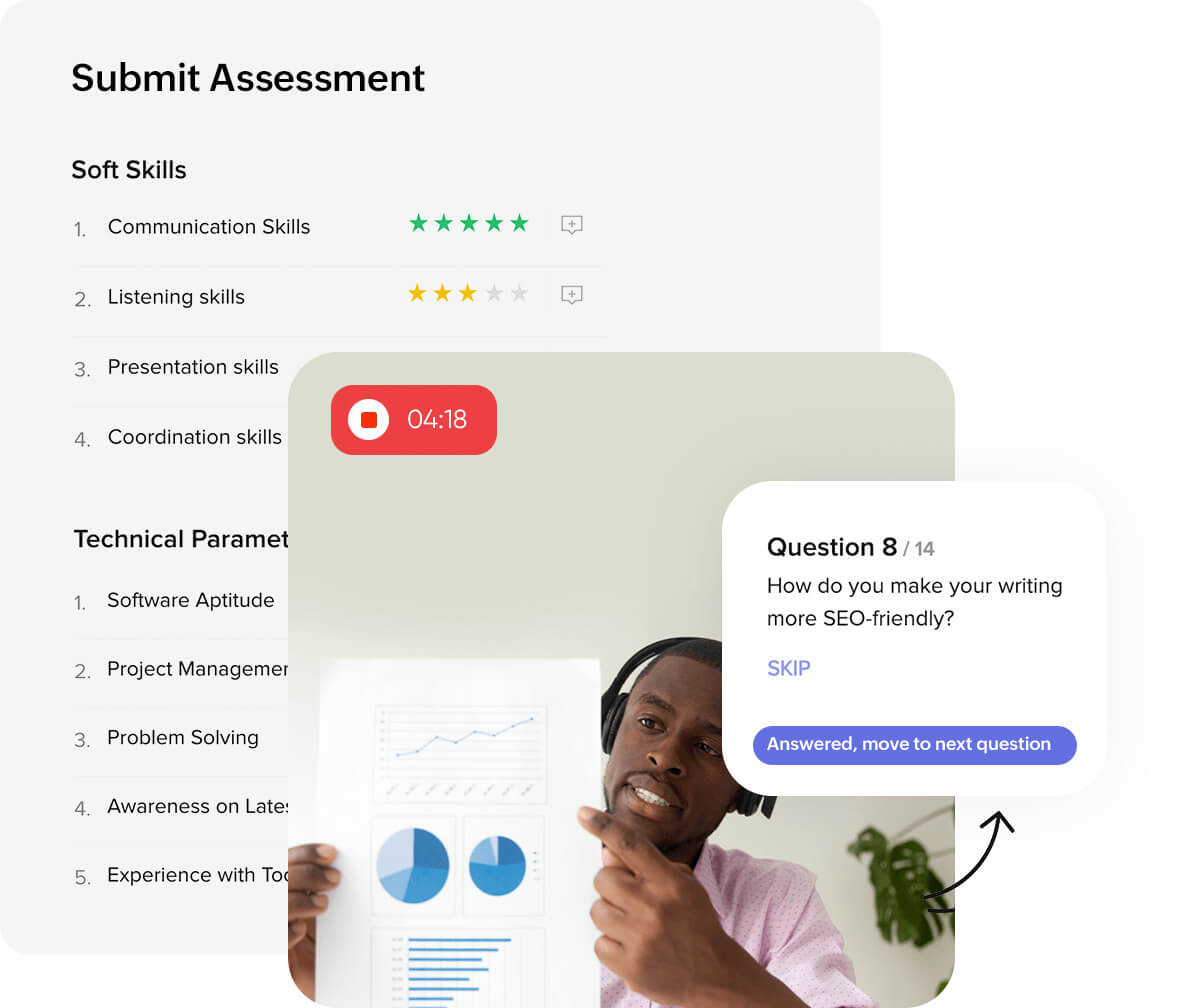 Digitize your
recruitment process
Generating offer letters enhances the candidate experience, which leads to a better employer brand. Increase the acceptance rate of your candidates by generating offer letters with e-sign capabilities. Create customized offer templates that give a glimpse in to your company culture and recruit top talent faster. Once the candidate accepts or rejects the job offer, the recruiter will be notified about in real time.
Send bulk emails, automate
your work, and hire better
candidates faster
Start my Trial