Shortlist Recruitment
Discover how Shortlist Recruitment, a leading technical recruitment agency with offices in the UK and USA, cite Zoho Recruit's speed and performance as the key to success in a fast-paced industry.
Read the case study

Key Highlights
Shortlist place more candidates before the competition with lightning fast searches
Easy categorisation of standout candidates with custom tags for emerging tech trends and skills
A cloud-based solution for seamless dual-country operations
100% GDPR compliance guaranteed with secure candidate and client data
SMS integration to reach job hunters discretely during the 9 to 5
Cost-effective licensing without compromises to features or customisability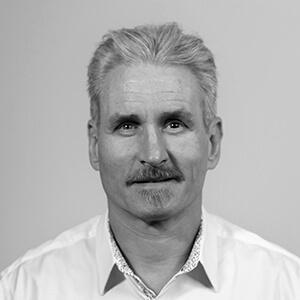 Giles Warburton,
Managing Director / Project Delivery
"Recruit is the bedrock of our organisation... Speed and performance are the key factors why I chose Zoho Recruit."
Serving the IT sector's demanding hiring requirements with fast, customisable and secure ATS
When Giles Warburton founded Shortlist Recruitment more than a decade ago, his extensive experience in the sector told him to steer clear of ATS systems built by Colleague and Bullhorn, which were not only expensive, but painfully slow. He knew that in a fast-paced industry, only a highly responsive platform would help him beat the competition and keep his team motivated. Zoho Recruit was the answer.
His 16 strong team of consultants, split across offices in the UK and USA, use Recruit extensively on a daily basis to match talented IT candidates with forward-thinking businesses. The platform has consistently helped the recruiter beat other agencies to close deals, at times with the window of opportunity as narrow as just 90 seconds. Giles credits Recruit's speedy searches, custom tagging capabilities, and instant customisability with enabling them to stay ahead.
What's more, Recruit delivers everything Shortlist needs at a fraction of the cost of competitor platforms. Their research found that Bullhorn's GDPR compliance module was around three times the monthly cost per user compared to Recruit, with hefty integration fees to boot. After investigating the specifics of the Bullhorn module, Giles found it to be "no better than what Zoho had" and that in fact Recruit's GDPR solution was "more stable and well thought out".
Discover how shortlist recruitment employ
Zoho Recruit to match the best and brightest in a competitive sector.
Read the case study