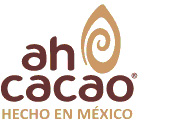 Rohan Barnett Ah Cacao Real Chocolate, Retail and Wholesale - Food, Development
A Little about Ah Cacao
Ah Cacao Real Chocolate was founded in 2003 with the goal of offering a "complete chocolate experience." Ah Cacao chocolates are handmade by skilled artisans in Mexico - the birthplace of real chocolate. The heavenly taste of Ah Cacao Real Chocolate comes from the finest Mexican cacao and natural ingredients - a taste sensation that's great for both body and mind! We invite our customers to unwrap a bar today and learn about the Mayan origins of chocolate, the making of Ah Cacao Real Chocolate, and our commitment to the environment and community.
Ah Cacao's Challenge
Ah Cacao has a big love of chocolate, but we are just a small, 35-person business managing three retail stores and a wholesale business. We only have one person dedicated to administrative work. Nobody is dedicated to human resources.
In the past, we used a Google Docs form to receive employment applications. The problem with this approach was that the candidate information was quite hard to read in a spreadsheet due to all the scrolling. Using Google Docs also made replying to candidates and keeping track of their status laborious and error prone. And with a Google form, it is not possible to send a photo of the candidate, so we had to request photos individually by e-mail, another laborious process.
Zoho Solution
We adopted Zoho Recruit after the person who previously managed all the employment applications resigned leaving this work to me. As the general manager, I just didn't have the time to continue contacting candidates by e-mail. Th​at's when I went online in search of an automated solution and came across Zoho Recruit.
Today, about five people access the information in Zoho Recruit. We use the job openings feature to post current openings on our website. We also use this URL in our jobannouncements, and it is the only medium by which we accept applications.
After reviewing applications, we divide them into three groups:
Unqualified/reject - an e-mail is sent automatically to the candidate.
Hireable - we may hire the person in the future, but not right now. An e-mail template is sent.
Interview - we use the interviewer scheduler to send an invitation, again with an e-mail template that includes a Google Map link to the interview location.
Zoho Recruit Impact
Zoho Recruit has made the recruiting process much more streamlined and automated. Now, we receive an application and with a few clicks, we can reply to the candidate and update his or her status. This saves us a lot of time and allows us to be more responsive to the candidates, which improves our image as a company.