spicejet
L&T
lottle
scientfic games
yokohama
For Staffing Agency.

Up your recruitment game plan.

Source talent. Faster.

Build a strong Client Portal

Candidate hiring pipeline

Apply with LinkedIn

Automate your recruitment process

Tailor your resume templates

For Corporate HRs.

Happy hires. Happier workplaces.

Employee Referral

Vendor management portal

Build an employer brand

Assess first, then interview

Effective territory management

Convert candidates to employees

Zoho Workerly

For Temporary Workforce.

Crafted for modern temp agencies.

Scheduling sans chaos

Time-to-timesheets

Faster payments

Temp job acceptance

Worker options on the go.

Temp worker portal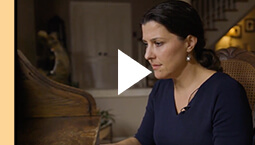 Streamline your hiring process.
- Kerry Wekelo, ActualizeConsulting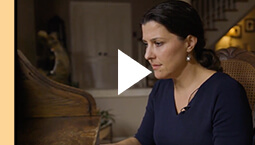 Streamline your hiring process.
- Kerry Wekelo, ActualizeConsulting
spicejet
L&T
lottle
scientfic games
yokohama
Staffing agency
For Recruitment Agencies

Learn More
 

Source talent. Faster.

Instantly search candidates with our powerful Source Boosters.

 

Build a strong Client Portal

Manage open positions, candidate submissions and interview details.

 

Candidate hiring pipeline

Make informed hiring decisions based on comprehensive view of candidate statuses.

 

Apply with LinkedIn

Simplify job application process by auto-filling information from their LinkedIn profiles.

 

Automate your recruitment process

Keep your teammates on the same page by creating a blueprint that prompts users.

 

Tailor your resume templates

Generate formatted resumes for your candidates with your company logo and more.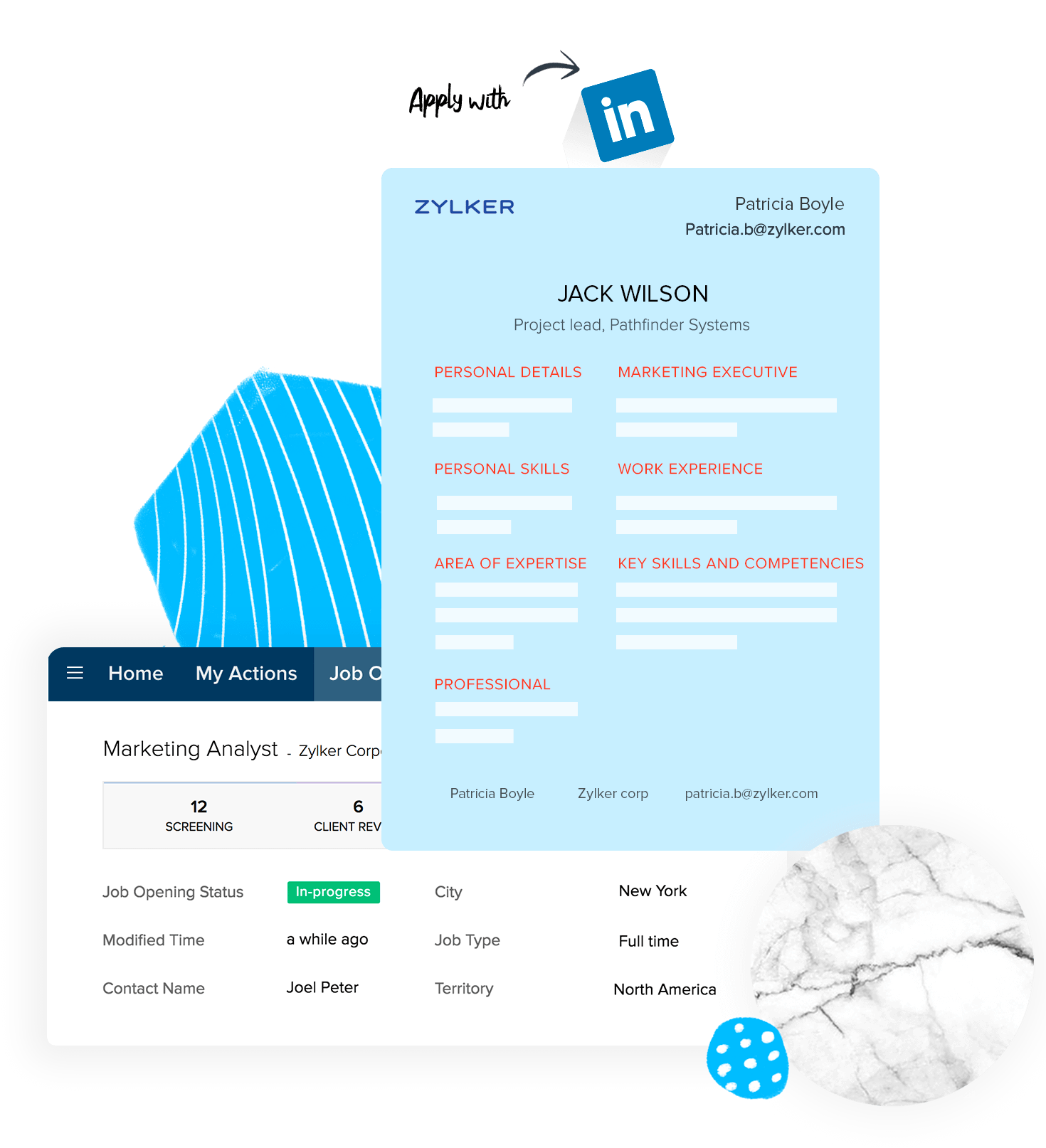 Corporate HR's
 

Employee Referral

Leverage your workforce as a sourcing extension through employee referrals.

 

Vendor management portal

Manage your vendor relationships through a branded vendor portal.

 

Build an employer brand

Extend the look and feel of your brand by customzing your Careers page.

 

Assess first, then interview

Create pre-screening assessments to measure candidate skills.

 

Effective territory management

Grant user access to groups based on the characteristic of the accounts.

 

Convert hires to employees

With our Zoho People integration convert a candidate's status to "employee" seamlessly.
Workerly
For Temporary Staffing

Learn More
 

Scheduling sans chaos

Effortless and conflict-free scheduling of all your temps, clients and jobs in one place.

 

Time-to-timesheets

Create and manage timesheets, across your temps and jobs.

 

Faster payments

Generate invoices immediately when a job is completed.

 

Temp acceptance

Temps can accept or reject the job offers through a temp portal or via email/SMS.

 

Worker options on the go.

Update work, clock hours and send timesheets for review with our mobile app.

 

Temp Portal

Track jobs offers and view upcoming, current and completed projects.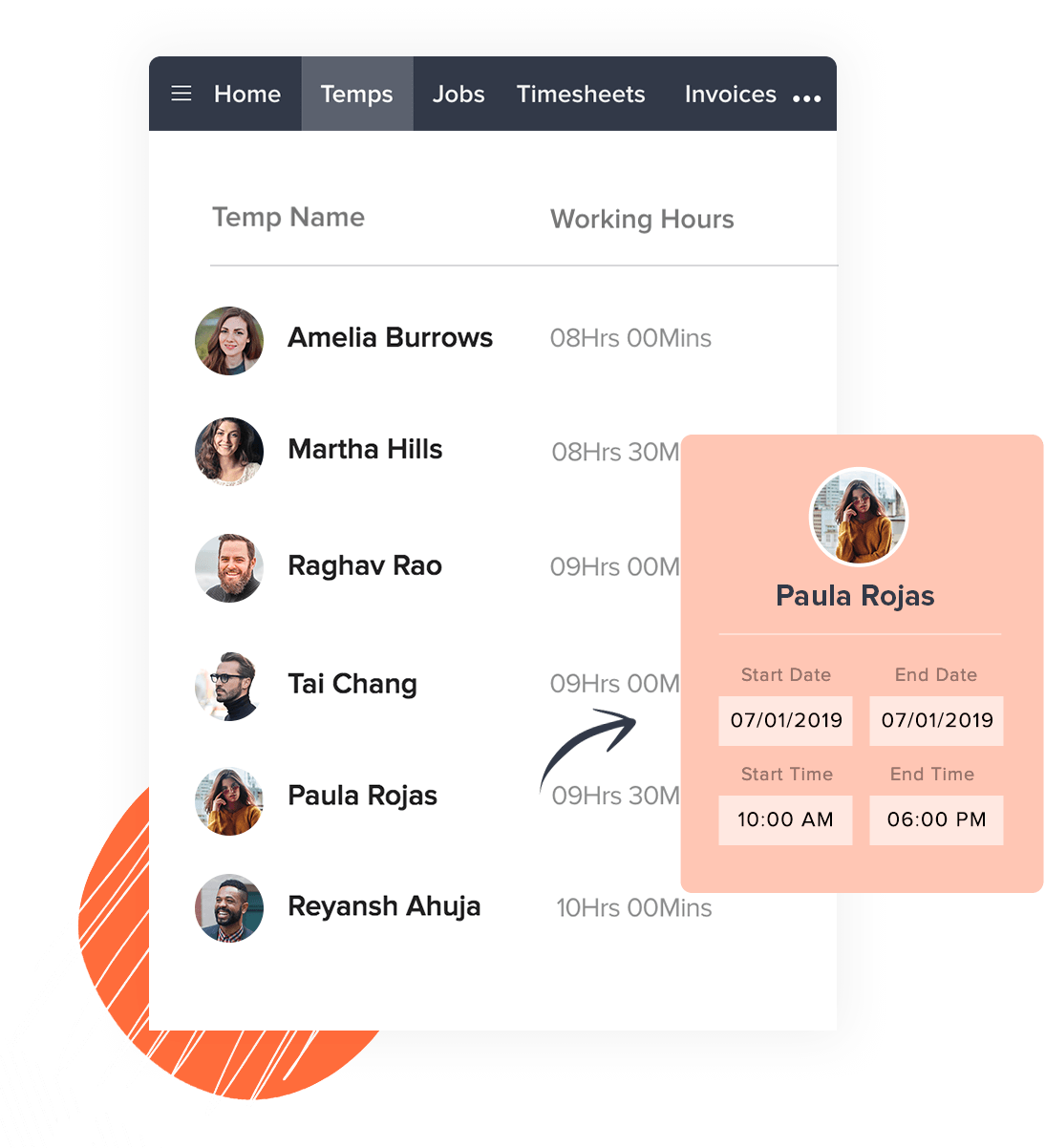 Seamless integrations for hiring
Zoho Recruit's applicant tracking system seamlessly integrates with several Zoho and third-party applications.

crm
Analytics
Facebook
Twitter
Outlook
Linkidin
Hire on the Go
Don't like being stuck in a conference room? Take your interviews remote.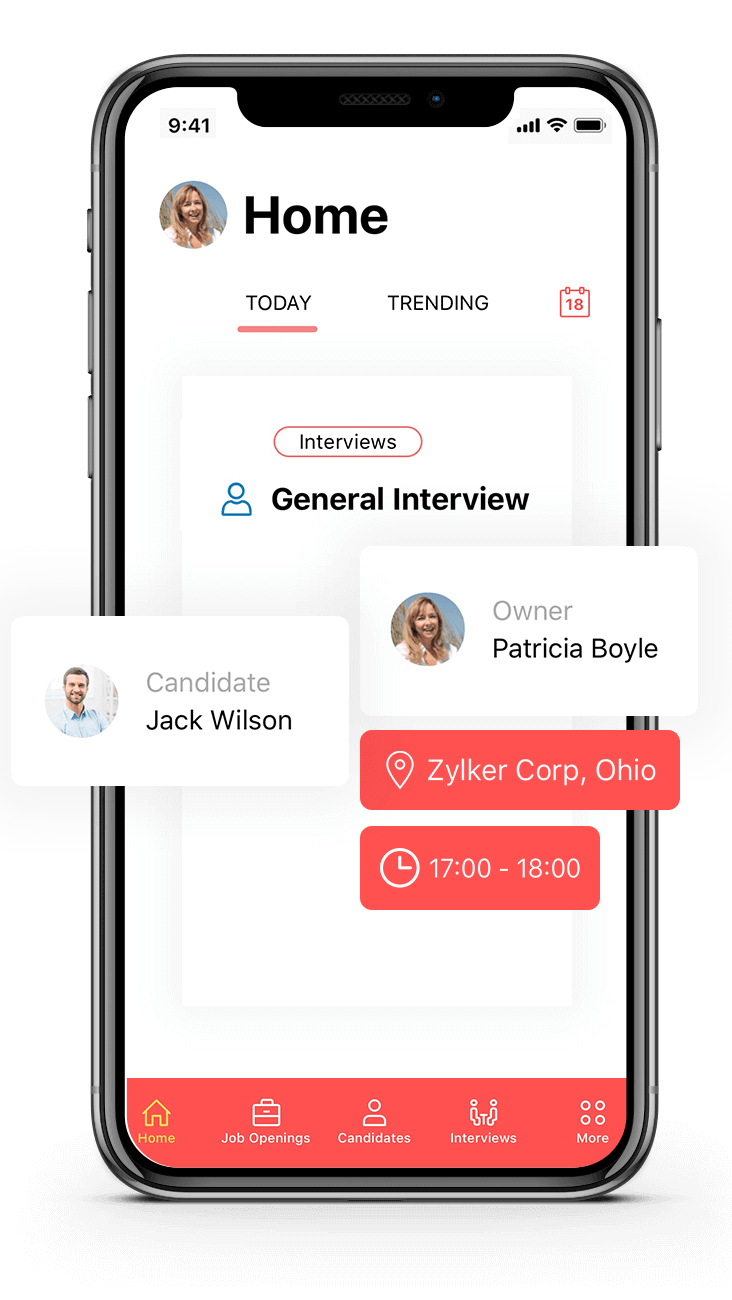 Zoho Recruit leads among online hiring softwares
Traction. Transition. Growth.
Recruit's Applicant Tracking System helps you hire the best talent.
sign up for free