How it works
Requirements
Documentation
Setup
Onboarding
Project sign-off
Requirement gathering

As a first step, we'll talk to you to learn about your business requirements and collect all necessary details to draft a product setup plan.

Documentation

The insights gathered will be used to prepare a statement of work (SOW) that includes the work to be done, timelines, and other details, to clarify what the service seeks to accomplish.

Product Setup

After the contract is signed, we'll take charge of setting up, customizing, and configuring your Zoho software to deploy the most efficient solutions to suit your business.

User training and onboarding

When the setup is complete, we'll walk you through the entire process and give you exclusive training to be better equipped to handle all the configurations and customizations.

Project sign-off

As the last step, the software will be handed over to you, once the contract is mutually signed off. You can then start using your Zoho software right away to grow your business successfully!
Ready to Jumpstart?
Get a tailored pricing plan to meet your unique business requirements. Our experts will ensure you have a fully configured solution in the shortest possible time.
$

200

/hour

* This pricing is for one dedicated implementation expert.

Plan starts with a minimum of 10 hours of service.

Local taxes (VAT, GST, etc.) will be charged in addition to the price mentioned above.

* Pricing is inclusive of GST.
Zoho apps we support
The Zoho Jumpstart team is ready to assist you in setting up: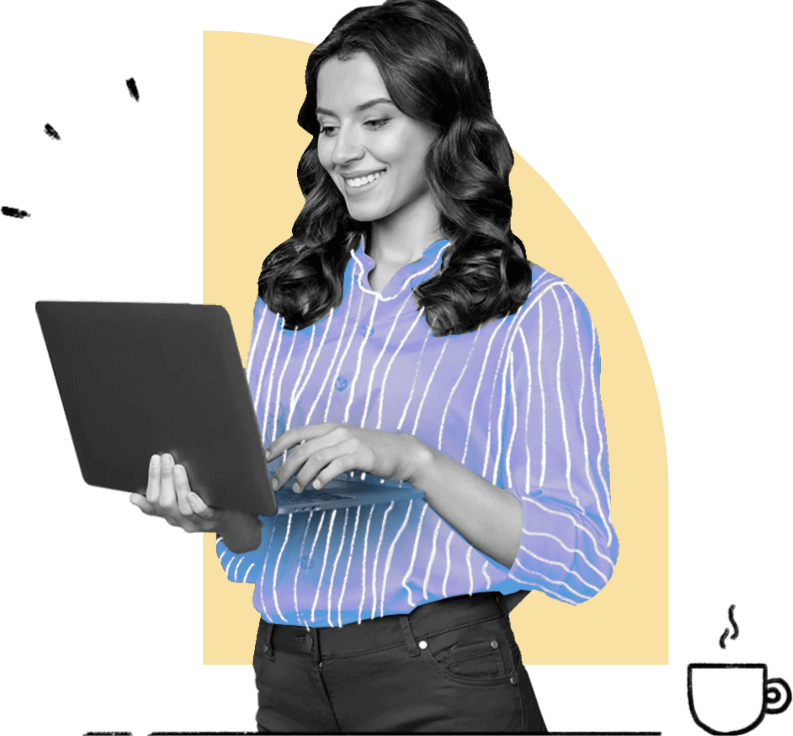 Frequently asked questions
Will Jumpstart be offered as a complimentary service?
No, Jumpstart is a paid service. The final cost of the service will depend on your business requirements and the scope of work to be done.
What is the approximate duration of the service?
The duration of the setup/service varies based on your business requirements and the extent of work to be done from our end. However, you'll be informed of the expected duration of the service in the statement of work document.
Please note: Plans start with a minimum of 10 hours of service.
If I wish to cancel the Jumpstart service midway, can I get a refund?
A refund cannot be processed once you've enrolled in the program. If you have a specific question related to this, please reach out to jumpstart@zohocorp.com.
Will I be provided any training on how to use the software?
Of course! You and your team will receive exclusive training to master all the configurations and customizations in your software.
Who will support us after the project sign-off stage?
We'll direct the respective product's technical support team to assist you with your product-related queries.
Our customers love us!
Ashley,

Marketing Coordinator,

Commercial Cleaning Group

Erin Marco,

Accounting/Finance Manager,

A Flint Group Company

Robert Metter,

Sales Director,

ACM Research, Inc.

Julius,

Founder,

National Home Investors LLC

Jesse Kreisman,

President,

Alco Products, Inc.
Commercial Cleaning Group

We hired the Jumpstart team to help us create automation flows for our deal pipeline and customize our leads and contact modules. They were quick to hop on a call to discuss whatever we needed so that the project could move forward on time. The team completed our project on time.

Poteet Printing Systems

The Zoho Jumpstart team helped us every step of the way, from the very first hello. Their knowledge, experience, and patience helped us to realize what we wanted, and then they worked diligently to make it a reality. They did an outstanding job of customizing the CRM modules to fit our business. We highly recommend the Jumpstart team, and thank them for all their hard work! Fantastic job!!

ACM Research

The Jumpstart team was very helpful and thorough in understanding my requirements. The process led to a comprehensive SOW that captured our needs. They were able to get all our questions answered in a timely manner. It took less than a week for the entire setup, as promised.

National Home Investors LLC

Jaya was brilliant in explaining and understanding how to mesh all the systems. She has great knowledge and exceeded what would have been required. Thanks so much for your patience and help.

Alco Products

Vignesh and the entire Jumpstart team did a phenomenal job in helping get us up and running. We required a bit of customization and they made the process easy and painless. I would recommend anyone using Zoho to give the Jumpstart team a call during your setup.
Get In Touch
Have questions on the service, pricing or estimations? Fill out this form to schedule a call with us. We'll get right back to you to answer all your queries.
Thank you for contacting us. We will get back to you soon.