Join us for this free 3-day finance seminar to learn everything there is to know about Zoho Finance! (CPE Available). In these sessions, we will hear from Zoho premium partners alongside some of our best Zoho experts. We will be exploring how Zoho applications like our finance apps, Analytics, CRM, and much more can improve your business processes.
Field of Study: Accounting NASBA-accredited CPE for this session: 7 credits total
2 CPE Credits

Time PST
Session Name
Presenter
Description
9:00 AM
(15 mins)
Zoho Finance Seminar Keynote
Val Steed
Welcome to the 2021 Zoho Finance seminar! Join Val Steed, CPA, as he explains the Zoho Finance suite and how it can improve your business processes
9:15 AM
(60 mins)
What's New in Zoho Books - A walk-through
Nathan,
Dheeraj
To start the finance seminar off our very own Finance team will walk the audience through new features with Zoho Books. In this session, the audience will not only learn about these new features but also see a live demo of them.
10:15 AM
(15 mins)
Exploring Zoho Expense
Nathan
In this session, our Finance team will be exploring Zoho Expense. Join us as we demonstrate how Expense helps businesses easily manage travel, expenses, and automate expense reporting.
10:30 AM
(30 mins)
A Complete Guide to Migrating Accounting Systems
Josh Bleznick
Joshua Bleznick, an accounting systems migration expert, will share a complete guide to migrating from another accounting system to Zoho Books.
2.5 CPE Credits

Time PST
Session Name
Presenter
Description
9:00 AM
(45 mins)
Inventory Management Made Easy with Zoho Inventory
Madhangopal
To start day two off our Inventory team will be taking a deep dive into Zoho Inventory and how it can help a business with inventory and order management. We will also cover how Inventory can help a business automate tasks that can help any business owner save time.
10:00 AM
(30 mins)
Zoho Inventory - Case Study
Marie-Andrée
This session will be taught by CPA and Zoho Books expert, Marie-Andrée Giroux, who will be demonstrating a case study on how Zoho Inventory was the right solution for her client.
10:30 AM
(10 mins)
Break
10:40 AM
(40 mins)
Streamlining Your Sales and Billing Operations with Zoho Subscriptions
Gowtham
This session will offer you insights on how you can manage your sales and billing processes effectively with Zoho Subscriptions and Zoho CRM. We'll also cover the benefits of this integration and how this will eliminate data silos and bring your front-office and back-office teams closer.
11:20 AM
(30 mins)
Zoho Subscriptions - Case Study
Marie-Andrée
Marie-Andrée back again with another case study on how she implemented Zoho Subscriptions to build a subscription service model for her client.
2.5 CPE Credits

Time PST
Session Name
Presenter
Description
9:00 AM
(60 mins)
Advanced Analytics for Zoho Books
Tyler Colt
To start our final day of the 2021 Finance Seminar, join one of Zoho's premium partners, Zenatta, for a top-level guide to improving your financial reporting with Zoho Analytics! In this session, participants will receive a walkthrough of best practices for using Zoho Analytics as an advanced reporting tool for Zoho Books.
10:00 AM
(15 mins)
Beyond Bookkeeping - Getting the Most Out of Your Accountant Relationship
Nathan
Accountants have the unique ability to help small businesses learn and implement a wide variety of tools and strategies to grow their businesses. Join us for a panel on how to work with your accountant to grow your relationship beyond bookkeeping.
10:15 AM
(10 mins)
Break
10:25 AM
(60 mins)
7 Keys to Successfully Integrating Books with other Zoho products
Susan Clark
This session on How to Increase Productivity Through Zoho One will be taught by Susan Clark, a Zoho expert who has authored over 15 books on CRM systems and just released a Zoho One novel. Susan will discuss why businesses can utilize Zoho One and how to leverage Zoho One's integrations for increased productivity.
11:25 AM
(15 mins)
Partner Presentation
Val and Nathan
Our speakers: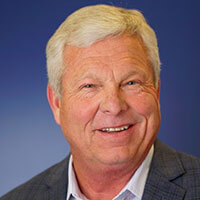 Val Steed
Val has over 35 years of experience in the accounting technology industry and 15 years of experience in public practice. Val will be the best to guide you on utilizing the opportunities that Zoho Finance partner program has to offer for digitizing your firm.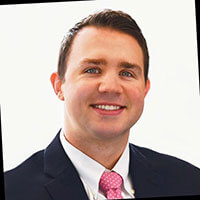 Nathan Rodgerson
Nathan has over five years of accounting and advisory experience with various accounting software products. He can be reached for marketing collaboration, updates on Zoho Finance apps, or to discuss upcoming finance events.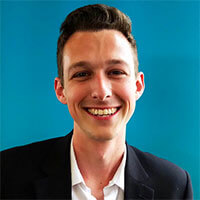 Tyler Colt
Coming from a background in the start-up space, Tyler brings a business-centric perspective to software implementations. After attaining his Masters in Business Administration and Business Analytics from Cal Poly San Luis Obispo, Tyler joined Zenatta to lead project development and client success. Tyler leverages his passion for process automation and data analytics to help Zenatta's clients optimize and understand their business at a high level.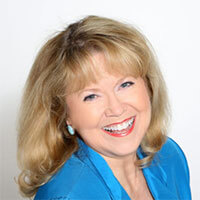 Susan Clark
Susan's 30 years of sales/marketing experience have led her to believe that technology should support you (and not the other way around). Her focus is customizing software to reinforce corporate sales and marketing strategies. She is Zoho ONE Certified, holds the status of a Zoho Advanced Solution Partner (less than 30 consultants worldwide), and has been honoured by Zoho as an MVP. She is the author of over 16 books on CRM and related softwares, including Zoho CRM and Zoho ONE.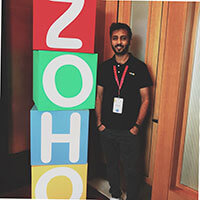 Dheeraj VN
Dheeraj is in his fifth year with Zoho's Finance team and has handled various roles including product support, pre-sales, and sales for the US and Canada market. He can be reached for partnership inquiries or partner support.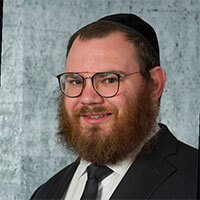 Johua Bleznick
Josh joined Presti & Naegele in 2019. He earned his BS degree in Finance and International Business from Ithaca College. He has worked in public accounting for over five years providing technology solutions for small to mid-size businesses. He also has extensive knowledge of business processes and procedures within the Zoho Finance suite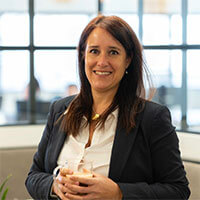 Marie-Andrée Giroux
A graduate in marketing from UL, Marie-Andrée quickly returned to school to earn her accounting designation. It combines a serious, rigorous, analytical side and a frosty side to find solutions and implement technological tools that meet your needs.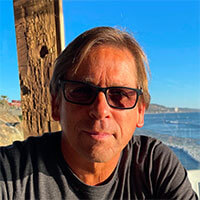 Brett Martin
Before founding Zenatta Consulting, Brett spent 25 years in the IT channel. Throughout his career, he has had major impacts on the channel program of over 50 companies, including Cisco, McAfee, Citrix, Ooma, and VMware, and been awarded top accolades by Gartner, CMP, and CompTIA. Brett was a founding board member of the Association of Online Professionals and is the host of the CRM Zen Show Podcast. He understands sales and what it takes to build a successful sales infrastructure for your organization.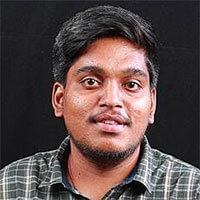 Madhangopal K
Madhangopal has been working in the Zoho Inventory team for over 3 years. Joining the team as a support engineer, he now handles partner engagement for US, Canada and LATAM regions. He works closely with the partners to implement solutions on the Zoho Inventory platform.
Gowtham T S
Gowtham handles presales and new customer onboarding for Zoho Subscriptions. He plays a key role in building and maintaining customer relationships and strongly believes that customer service represents the mission, values, and the brand image of Zoho. His forte includes educating customers about the product, onboarding them, and providing end-user support.