Why Attend?
This session will address the following topics:
Customising Zoho Books for your business and
Template customisation for your branding needs
At the end of this session, attendees can expect to learn what customisation in Zoho Books is all about and why customised accounting software is a vital part of their business. This session also walks you through template customisation in Zoho Books that will enhance the way your business communicates with your customers.
Trainer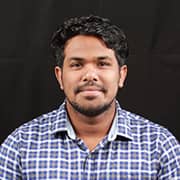 Sarath Kumar
Product Expert
Sarath Kumar is a product expert committed to creating and spreading awareness of Zoho. Sarath is based out of India and holds a masters degree in marketing and operations.
Co Trainer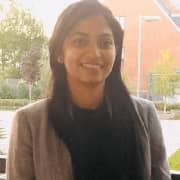 Anjana Mahesh
Evangelist - Zoho Corporation
As an Evangelist for Zoho One, Anjana gets to tell stories of Zoho to audiences all over the world. She talks, blogs, records videos, and spreads the word via social media. She collaborates with various product teams to create interesting, informative webinars, virtual workshops, and descriptive posts to highlight the latest and greatest that Zoho One has to offer.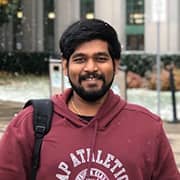 John Wilfred
Evangelist - Zoho Corporation
John is currently an Evangelist, helping spread the word about Zoho. With his past expertise as a Business Analyst in Zoho's Concierge team, he has worked with 1000+ business owners and decision makers globally, helping them streamline their business using the right set of tools from Zoho.