Can I share my customer Invoice with someone who is not using Zoho Books?
Yes, you can share an invoice which you have created from your Zoho Books account. All you have to do is generate a link for that invoice and share it with your customer. Using the link, the customer can view and/or pay for the invoice. Here's how you can do it:
Go to the Invoices module on the left sidebar.
Select the invoice for which you want to share the link.
Click More > Share Invoice Link.
Note:
Only invoices with the Sent status can be shared.

You can generate the link for Public or Private & Secure access.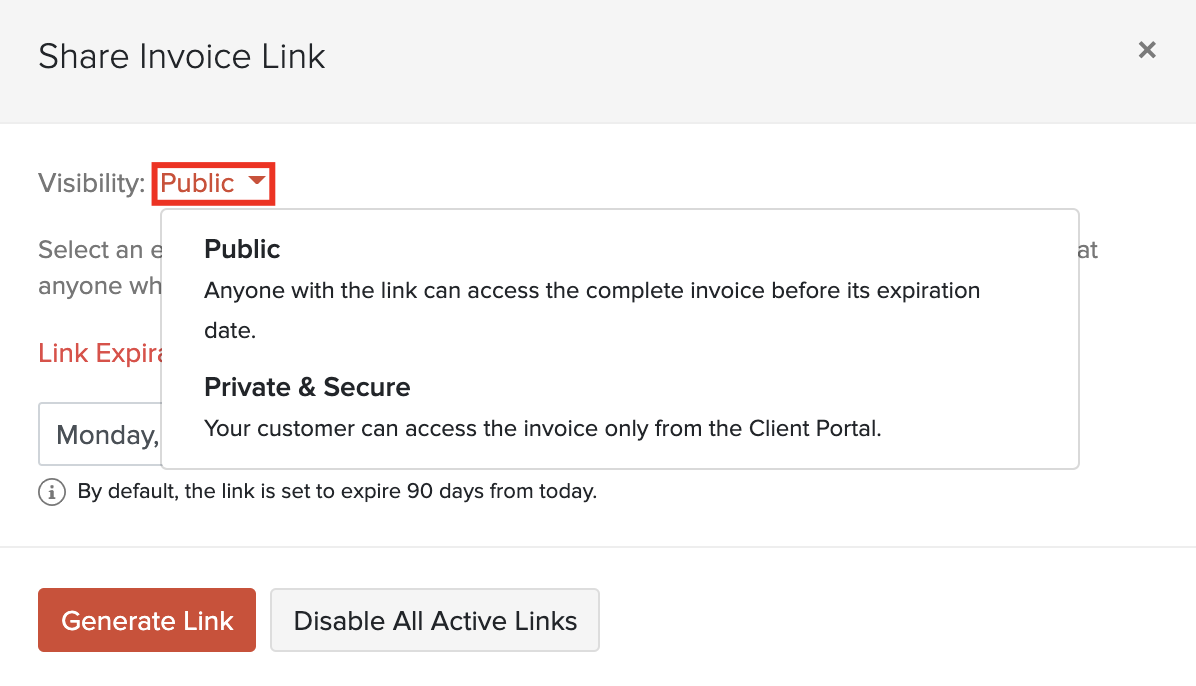 If you have selected Public, click Generate Link.
Copy the link URL and share it with your customer.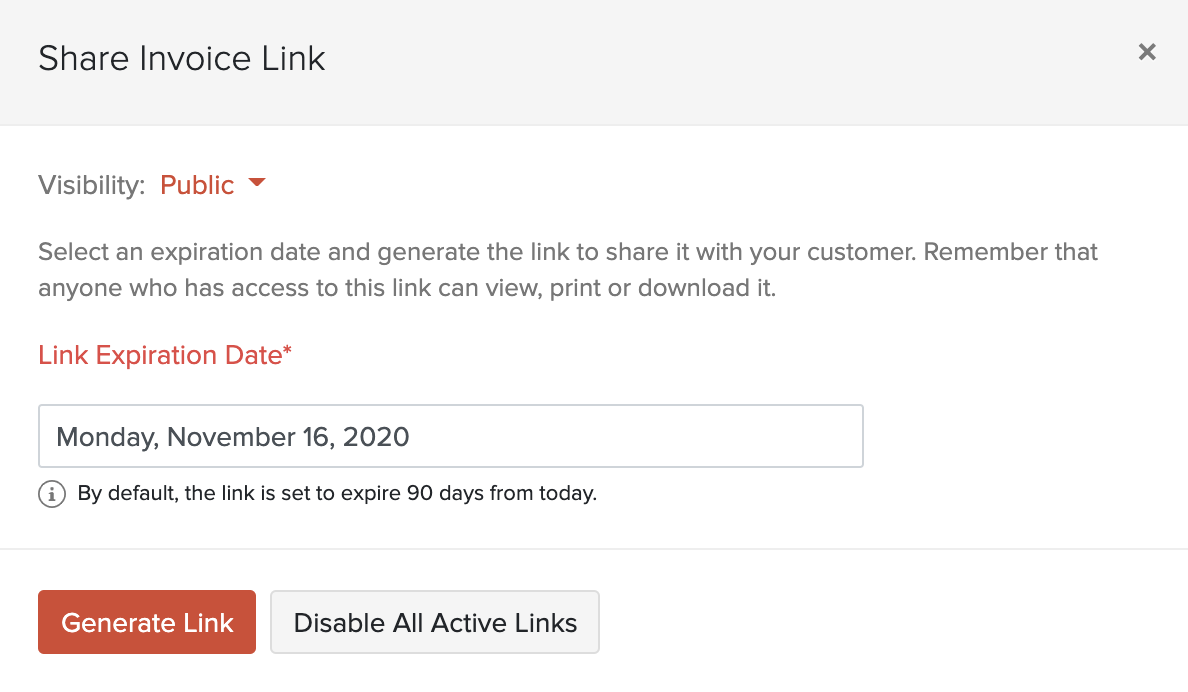 If you have selected Private & Secure, your customer can view the invoice from their Client Portal.